DISTRICT COURT FAMILY JUDGE DEPARTMENT C
October 16, 2010 - 11:00 pm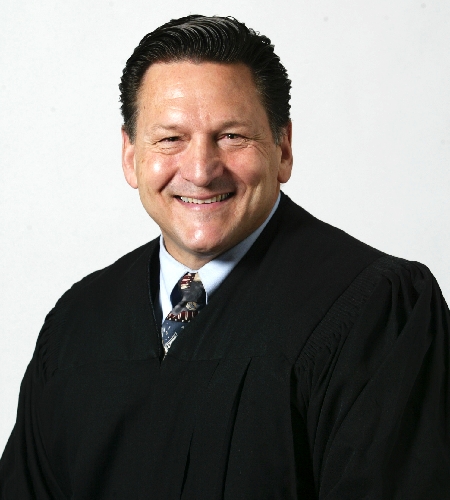 Maria Maskall said she decided to challenge Family Court Judge Steve Jones this year because "voters ought to be provided an alternative."
"No one's ever run against him — ever," Maskall said.
Jones has been presiding over divorces and child custody cases for nearly two decades, but this is his first contested election.
The judge has held the Department C seat since Family Court opened in 1993. Before that, he heard cases for two years as a domestic relations referee.
Jones had two opponents in this year's primary election. He advanced to the general election with 43 percent of the vote; Maskall received 29 percent.
"I've been a judge longer than she's practiced law," Jones said.
He said he still has passion for the job. He also said he has a long list of endorsements from attorneys, law enforcement agencies and unions.
Both candidates graduated from California Western School of Law in San Diego. Jones received his law degree in 1984; Maskall in 1990.
Jones was a law clerk for the Nevada Supreme Court for a year after graduation, then spent six years in private practice in Las Vegas focusing on family law, criminal defense and personal injury cases.
The winner of this race will serve an initial four-year term, rather than the usual six, a move to put all district judges on the same election cycle.
Maskall said she has worked with many low-income families during her nearly 20 years practicing law.
She represented indigent defendants in criminal cases in Washington, D.C., before moving to Las Vegas in 1997.
During her first year in Las Vegas, Maskall was a law clerk for Family Court Judge Cynthia "Dianne" Steel. Since then, Maskall has worked in private practice, primarily in family law. For the past three years, she has heard cases as a temporary justice of the peace in North Las Vegas.
Maskall described her experience as "broader-based" than Jones'.
"I believe that I'm in touch with the needs of families in Southern Nevada," she said. "The voters should know that if I'm elected, I will work hard for them, and I will make them proud that they have elected me."
Maskall said she would try to make herself available nights and weekends because she understands that litigants have difficulty taking time off work in today's economy. She also vowed to "be fair, consistent, reasoned and compassionate on the bench, keeping in mind the best interests of the children."
Maskall ran unsuccessfully for newly created Family Court seats in 2006 and in 2008.
Jones said voters should consider his high scores on judicial performance evaluations over the years.
"In my case, there's no question that I can do the job and I can do it well," he said.
Of the lawyers who rated Jones in this year's survey, 75 percent said he should be retained.
About 60 percent of the lawyers called him more than adequate in doing his homework, ruling appropriately, properly applying the law and clearly explaining his decisions.
His lowest score came on a question about whether his professional conduct "is free from impropriety and the appearance of impropriety," where 28 percent rated him less than adequate, but 51 percent rated him more than adequate.
Comments written by individual lawyers made it clear that the score reflected his involvement in a well-publicized domestic violence case.
In 2006, Henderson Municipal Judge Ken Proctor acquitted Jones of a domestic battery charge involving his girlfriend. Proctor made the ruling after the woman, Amy McNair, took the witness stand and recanted previous statements and testimony she had given in the case.
Jones said the experience made him a better judge.
"I know how damaging a false accusation can be," he said, adding that McNair is still his girlfriend but they no longer live together.
Contact reporter Carri Geer Thevenot at cgeer@reviewjournal.com or 702-384-8710.
2010 GENERAL ELECTION VOTER GUIDE
DISTRICT JUDGE DUTIES
District judges oversee criminal and civil cases under state law. They serve six-year terms and are paid $160,000 a year. The judgeships are nonpartisan offices.