DISTRICT COURT FAMILY JUDGE DEPARTMENT F
October 16, 2010 - 11:00 pm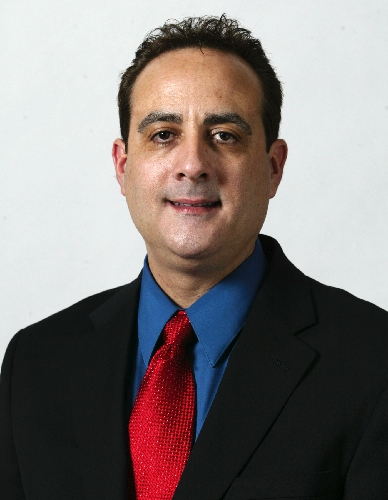 John Eccles sees the Family Court Department F race as a "mini-referendum on Question 1," the ballot measure that will ask Nevada voters whether they want to abolish contested judicial elections.
Eccles is challenging sitting Family Court Judge Bill Gonzalez, who was appointed by Gov. Jim Gibbons in March 2009 to fill the seat vacated by Stefany Miley, who was elected to the District Court bench.
Gonzalez had never handled a divorce or custody case before his appointment, Eccles said, and "those are the two biggest things that come up" in Family Court.
"The downside of the appointment process is that sometimes you get a person in the office who doesn't have the qualifications to take the job," Eccles said.
Gonzalez was a Clark County deputy public defender for 10 years before becoming a judge. He said he spent his last five years as a deputy public defender handling juvenile delinquency cases in Family Court, and those cases address a wide range of family issues.
The judge also said he has made thousands of decisions during his short time on the bench. In addition, he estimated he has conducted 150 evidentiary hearings and trials.
"At this point, my experience in the courtroom on family matters well exceeds my opponent's," Gonzalez said.
The judge said he probably will vote for Question 1, which would give the governor the power to make initial appointments of most judges, with voters later having say on whether they should be retained in office. Eccles said he would rather leave that power with the voters.
Gonzalez said he went through a thorough vetting process before his name was forwarded to Gibbons for consideration.
"You're under a microscope," he said. "You don't get that through the election process."
Gonzalez would like to change one aspect of the proposal, however. To be retained, a judge would need to get a 55 percent affirmative vote. He said 50 percent would be better. Otherwise, he said, "a minority can take you off the bench."
The incumbent surpassed both his challengers in this year's primary election with 41 percent of the vote; Eccles won 33 percent of the vote.
Gonzalez said he works hard to ensure he is prepared when he takes the bench each day.
"More than anything, it just takes a lot of time and heart to do this job that I love," he said.
Gonzalez received his law degree in 1997 from Brigham Young University in Provo, Utah. He ran unsuccessfully in 2003 and 2007 for seats in Las Vegas Municipal Court. He served on the Las Vegas Housing Authority board from 2003 to 2007.
Eccles received his law degree in 1998 from the University of Toledo in Ohio. He ran unsuccessfully for a Henderson Justice Court seat in 2000.
He estimated that 90 percent of the cases he has handled during his career have involved issues of family law. Recently, he has worked as a temporary hearing master in Family Court.
Contact reporter Carri Geer Thevenot at cgeer@reviewjournal.com or 702-384-8710.
2010 GENERAL ELECTION VOTER GUIDE
DISTRICT JUDGE DUTIES
District judges oversee criminal and civil cases under state law. They serve six-year terms and are paid $160,000 a year. The judgeships are nonpartisan offices.