DISTRICT COURT JUDGE DEPARTMENT 29
October 16, 2010 - 11:00 pm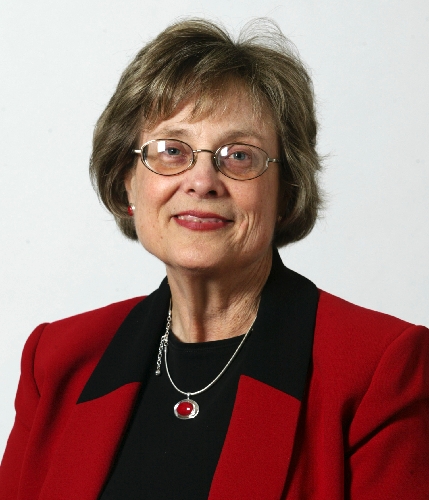 A Family Court judge and a private attorney are facing off in the general election for the judgeship in the newly created District Court Department 29.
Judge Kenneth Pollock and Susan Scann hope voters will elect them to one of the seven new judge seats created by a legislative directive to focus on civil cases, which have overwhelmed Clark County's justice system in recent years.
Pollock, a graduate of the University of San Diego School of Law, was elected to a Family Court judgeship in 2008 after spending the majority of his 19-year legal career practicing civil law.
If he loses this election, Pollock will retain his Family Court seat until he faces re-election in 2014.
Pollock said he sought the switch after a Nevada Supreme Court decision moved many legal issues from the family division to the civil division.
Pollock, who oversaw the divorce of Steve and Elaine Wynn, one of the largest in U.S. history, said he reduced his caseload by more than 20 percent his first year on the bench and is on the way to doing it again in 2010.
"We're pushing cases through the system to resolution so people aren't sitting tied up in court for years where the only ones who win are the attorneys," he said.
Pollock added that among his peers, he has heard the most motions in Family Court; was second in the family division with the most trials and conferences heard; was tied for the lowest number of appeals in Clark County; and has never been reversed by the state's high court.
But Pollock scored poorly in the biennial Judicial Evaluation Survey conducted by the Review-Journal. He was recommended for retention by only 47 percent of the attorneys who rated him.
Pollock has said the attorneys who gave him poor scores probably were Scann supporters.
"She may have more years of experience, but … between the two of us I'm the only one with experience as a District Court judge," Pollock said. "I've got the proven experience. (With) the body of law that's being moved to the civil division, it helps to have judges over there that have experience in the cases coming over."
Pollock said he would like to see courtroom technology upgraded to allow for video conferences that help save time and cost. He also would like to see individual viewing screens on jury seats, akin to video screens on commercial jets, to allow jurors easier access to information.
Scann, who has spent 34 years practicing law, said she has handled and is familiar with the types of cases coming from the family division to the civil division.
She said Pollock's short experience in Family Court does not make him a better candidate.
"I don't think his (Pollock's) year and a half on the bench has really qualified him to move to (civil) court based on his ratings in that poll," Scann said. "I think it matters that I've been practicing substantially longer."
Scann has served for 30 years as a pro tem judge in Municipal Court hearing misdemeanor criminal cases, and has also worked as a court arbitrator.
She added that she also has practiced family law, bankruptcy law and probate law.
"I'm the person with the most civil experience," Scann said.
Besides, Pollock has already made a commitment to the public to serve in Family Court, she said.
Scann, a graduate of the California Western School of Law, in 2008 lost an election bid for another newly created judgeship to Kathleen Delaney.
Scann views serving as a judge as "a great opportunity to give back to the community."
One of the more frustrating times in court is waiting to have a judge call your case on the morning calender. She said a good judge is one who has patience, is prepared, and asks good questions. Scann said lawyers with years of experience are better equipped to rule and move cases along at a quicker pace.
Scann said she plans to spend $75,000 to $100,000 on the race, compared with Pollock's intention of spending more than $100,000.
Contact reporter Francis McCabe at fmccabe@reviewjournal.com or 702-380-1039.
2010 GENERAL ELECTION VOTER GUIDE
DISTRICT JUDGE DUTIES
District judges oversee criminal and civil cases under state law. They serve six-year terms and are paid $160,000 a year. The judgeships are nonpartisan offices.