District One brings taste of Ho Chi Minh City to Spring Valley
November 12, 2015 - 1:41 pm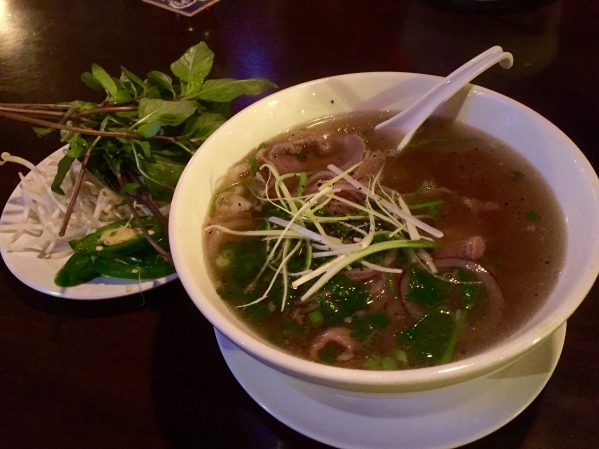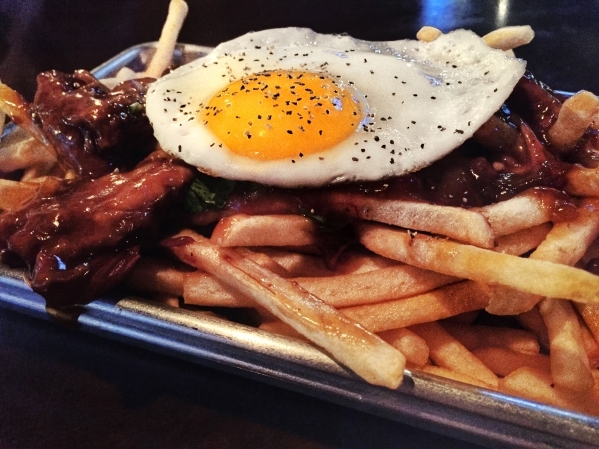 In Vietnam, Ho Chi Minh City (formerly Saigon) is separated into 12 districts. Described as the "sleepless district," District One is known as the city's epicenter for entertainment, shopping and dining.
So it was fitting when chef Khai Vu opened District One Kitchen & Bar in Las Vegas, the Entertainment Capital of the World, in 2014.
As a Ho Chi Minh City native and son of restauranteurs — his family owns Pho So 1, 4745 Spring Mountain Road — Vu knows the ins and outs of Vietnamese cuisine; however, he incorporates other Asian cultures and local flavors to create unique dishes.
To start, diners can choose from a list of appetizers, including edamame, whole grilled squid, fish tacos and spring rolls. Plates range from $4 to $13.
For main entrees, the menu offers a variety of soups, such as the Pho Tai Nam (ribeye and flank steaks in a rice noodle soup), Mekong River Style Noodle Soup (shrimp, pork and fish balls in a rice noodle soup) and Crispy Bird Nest Noodle (stir-fried combination beef, shrimp and fish balls).
Rice-based dishes also feature the District One Rice Combo Platter (choice of short ribs or pork chop, house kimchi, fried egg and Chinese sausage) and slow-braised pork belly in coconut juice served on steamed jasmine rice with pickled vegetables.
In addition, the restaurant also serves seafood, such as fried calamari, king crab, fresh oysters and clams with basil. Most entrees range from $8 to $15.
Like its food, the restaurant's relaxing atmosphere is created by adding modern flair to a simple base. Exposed pipes, light fixtures and metal sheets hang from the ceiling, while the bar is constructed using panels of assorted woods. The eatery is family-friendly; however, you might want to share meals with younger children due to the large amount of food.
District One, 3400 S. Jones Blvd., Suite 8, is open from 11 a.m. to 2 a.m. daily. Happy hour is from 5 to 7 p.m. Monday through Friday and midnight to 2 a.m. Sunday. Call 702-413-6868 or visit districtonelv.com.
District One
3400 S. Jones Blvd., Suite 8

702-413-6868
districtonelv.com