Ex-convict, drug dealer says Nation of Islam saved his life
September 26, 2013 - 9:40 am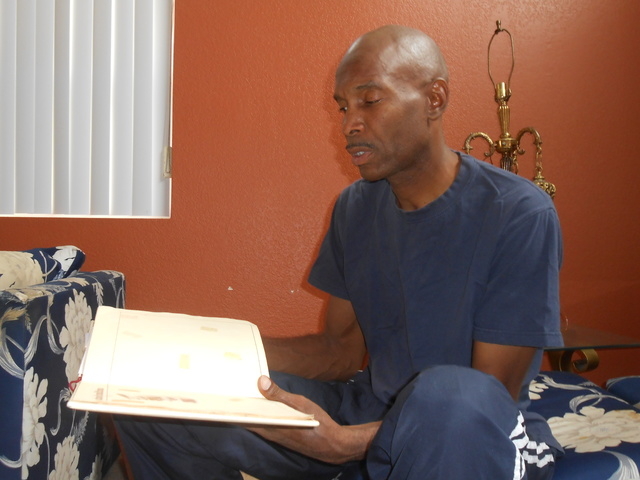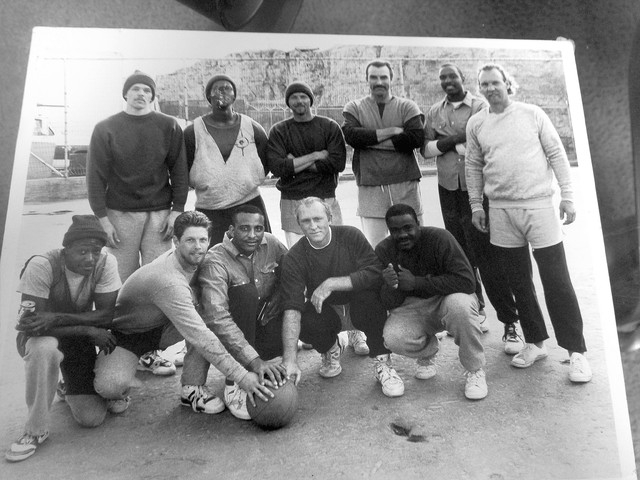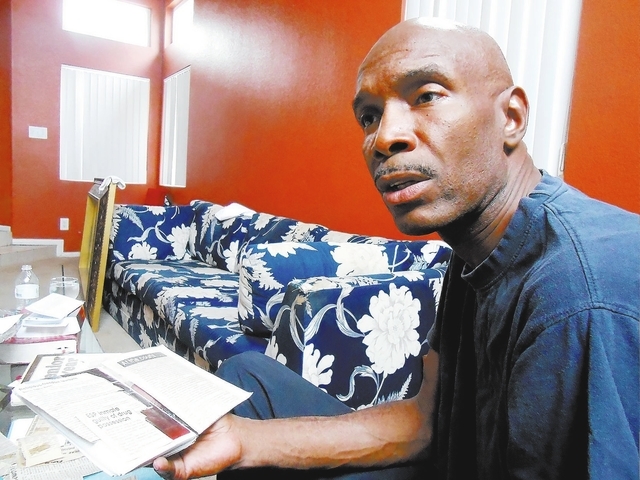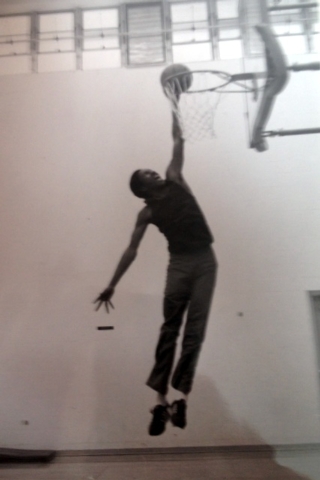 Rancho High School graduate Juan High goes by Juan X these days. That's appropriate, he said, for a guy with so many ex's on his record: Ex-convict and thief, ex-drug dealer and addict.
He found his new name in the library, on the worst of nearly 9,900 days he spent in prison, when he picked up "Message to the Black Man" by Elijah Muhammad, former leader of the Nation of Islam.
High had just done a stint in solitary confinement, punishment for a cavity search that saw him lose an ounce of methamphetamine and pick up 12 years on top of a 123-year sentence for multiple counts of armed robbery and sexual assault.
He got out of prison in April 2010. Today, the 49-year-old Centennial Hills resident works with two nonprofits dedicated to West Las Vegas and North Las Vegas' youths. He speaks in carefully measured sentences that include words such as "contrition" and "volition," all between polite sips of guava juice he blends himself at Mariana's Supermarkets.
Upon reflection, High said he wasn't always a spiritual man, and that was part of the problem.
"If it wasn't for (Nation of Islam leader) Louis Farrakhan, I wouldn't be here," he said. "I'd be a robber, a burglar, a murderer. It wasn't until I started studying (the Koran) that I was given an understanding that I did those things of my own accord."
It's been two decades since High converted to Islam, one of an estimated 200 local and 50,000 international members of the 83-year-old religious movement known for its close ties to black separatist groups and the radical political views of former leader Malcolm X.
He and at least a dozen other Nation members can be found most days on Martin Luther King Boulevard, where they sell bean pies and accept donations in exchange for copies of "The Final Call," a church-published weekly newspaper frequently criticized by the Anti-Defamation League for bolstering the type of "virulent anti-Semitism espoused by Farrakhan."
High said he and other church members aren't anti-Semites or political revolutionaries but simple evangelists.
Whatever else they might be, Nation members are dedicated to their cause, one High feels can save lives.
"I want to share my story so that young delinquents have an example of what not to do," High said. "I believe I can help prevent young people from going astray, if they know of better choices to make in their lives."
A self-described sports and musical prodigy, High was born in San Diego and grew up in North Las Vegas.
The son of an ex-professional baseball player, he excelled as a student and two-sport athlete, attracting recruiting interest from University of Nevada, Las Vegas basketball coach Jerry Tarkanian by the end of his junior year at Chaparral High School.
Going into his senior year, between workouts with UNLV legends Sam Smith and Larry Moffett, someone beat up High's cousin. The next day, High found the guy and knocked him down a flight of stairs.
He was suspended and eventually expelled. High tried cocaine for the first time over a long summer spent trying to facilitate a transfer and avoid squandering a promising basketball career at an opportunity school.
He wound up at Rancho High School and, without a variance needed to play on the basketball team, spent six months between his early matriculation and the schoolwide walking ceremony in a "downward spiral."
"At this point, I was ether-basing, or freebasing, coke," High said. "After a few months, I started stealing hubcaps, not realizing I was becoming a person who was spiritually dead, without any fear of retribution."
High dropped out of community college and moved to Oakland. He graduated from an air traffic control job training center and sent out more resumes than he cares to remember. The entire time he was doing drugs with a vengeance. Once, he said, he smoked crack with rookie members of the 1982 Super Bowl champion San Francisco 49ers.
Then, a year later, there was a crime spree. High said he and a friend knocked over "five or six" convenience stores in one night and woke up facing several counts of armed robbery and sexual assault.
High recalls March 18, 1983, well but not fondly.
"The trial lasted seven or eight days — it sticks with me to this day," he said, haltingly. "But that's not what I'm here for. What I would like to convey is contrition, for both the seen and unseen victims of my crimes."
High isn't one to let the apology just hang in the air. He has become active in the West Las Vegas and North Las Vegas African-American community, where he works closely with Kevin Hooks' Urban League and volunteers at Richard Steele's Boxing Gym on Cheyenne Avenue.
That's where he met Tyrone Armstrong, another Nation member and gym volunteer. Armstrong never did drugs and never went to prison.
But he, like High, spends a lot of his time sweating, spreading the word — not out of penitence or guilt but faith, even obligation.
"Anyone who says it ain't hot out there is lying," Armstrong, 50, said. "But it's a frame of mind. We're just trying to give back to the community. We give away (The Final Call) most of the time.
"If it changes just one person's life, turns someone away from drugs and violence, then it's worth it. That means it's working."
High, Armstrong and dozens of other Nation members meet at 11 a.m. Sundays at Muhammad Mosque No. 75, 1402 D. St. in Las Vegas.
Contact Centennial and North Las Vegas View reporter James DeHaven at jdehaven@viewnews.com or 702-477-3839.