Executive Calendar, April 7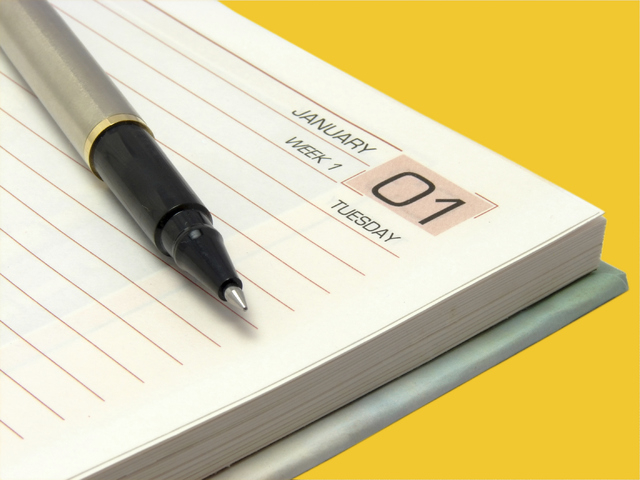 APRIL 8
■ Henderson Chamber of Commerce's "East to West — A Virtual Tour of Henderson Developments" presented by Scott Muerath, president and CEO of the chamber. Fiesta Henderson, 777 W. Lake Mead Parkway. 7 a.m. to 9 a.m. $20 for members, $40 for nonmembers. Contact Donna Israelson at 702-565-8951 or disraelson@hendersonchamber.com for more information.
APRIL 9
■ Commercial Marketing Group breakfast meeting featuring Stephanie Garcia-Vause of Henderson government. Las Vegas Country Club, 3000 Joe W. Brown Drive. 7:15 a.m. to 9 a.m. $25 online, $30 at the door. RSVP to kpentony@ogienviro.com.
■ Air & Waste Management Association Nevada Section luncheon featuring Penny White, chief operating officer of Las Vegas Railway Express. Cili at Bali Hai Golf Club, 5160 Las Vegas Blvd. South. Check in from 11:15 a.m. to 11:30 a.m., lunch at 11:45 a.m. $25 for members, $30 for nonmembers, $35 for walk-ins and $10 for students. Visit www.nvawma.org for more information.
■ CEO-CFO Group networking event featuring Michael Anderson, founder of Executive Joy! Simon Restaurant in Palms Place, 4381 W. Flamingo Road. 11:30 a.m. to 1 p.m. Visit www.ceo-cfogroup.com for more information.
■ Keystone Corp. annual luncheon hosting The Coalition to Defeat the Margins Tax and state Sen. Michael Roberson. Silverton Hotel, 3333 Blue Diamond Road. Noon to 2 p.m. $35 for members, $40 for nonmembers. RSVP by emailing info@keystonenevada.com.
APRIL 10
■ NAIOP Commercial Real Estate Development Association Landlord Panel featuring John Ramous of Harsch Investment Properties, Rick Myers of Thomas & Mack Development Group, Rod Martin of Majestic Realty and Phil Ralston of American Nevada Co. The Orleans, 4500 W. Tropicana Ave. 7 a.m. registration, networking and breakfast, 7:30 a.m. to 8:30 a.m. program and 8:30 a.m. to 9 a.m. networking. Visit www.naiopnv.org for more information.
■ Tech Cocktail Las Vegas Tech Cocktail Week: Mixer & Startup Showcase. Work in Progress, 317 S. Sixth St. 6 p.m. to 8 p.m. $15 for early bird tickets, $20 for standard tickets and $25 for last-minute tickets. Visit www.tech.co for more information.
SOURCE: NEVBIO