Executive Calendar, Dec. 9
December 9, 2013 - 1:06 am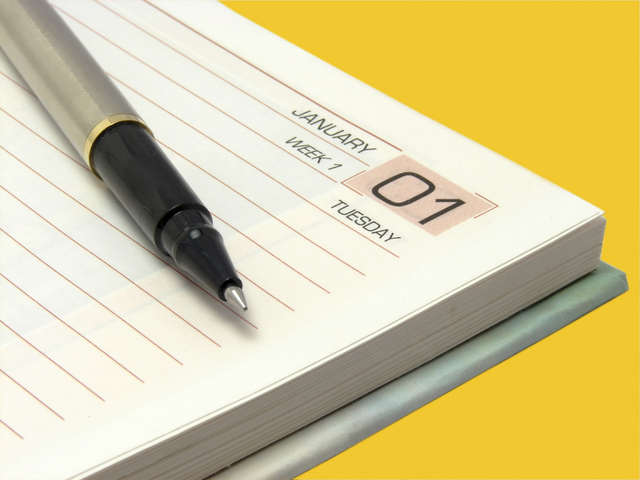 Dec. 10
■ CCIM Southern Nevada 2013 Annual Holiday Luncheon. The Four Seasons, Acacia Ballroom, 3960 Las Vegas Blvd. South. 11:30 a.m. to 1 p.m. Free for members, $75 for nonmembers. Visit www.chapters.ccim.com/southernnevada for more information.
Dec. 11
■ CEO-CFO Luncheon featuring Mike Brenhaug, CEO and founder of BlueRock Coaching Group, and author of "WTF." Simon Restaurant at Palms Place, 4381 W. Flamingo Road. 11:30 a.m. to 1 p.m. $50. For more information, visit www.ceo-cfogroup.com.
■ Nevada Policy Research Institute's Obamacare and Business Roundtable featuring Sue Lowden, Bryan Land and Geoffrey Lawrence. Bootlegger Bistro, Casa di Copa Room, 7700 Las Vegas Blvd. South. 11:30 a.m. to 1 p.m. $45. Visit www.npri.org/events/detail/obamacare-business-roundtable for more information.
Dec. 12
■ Medical Device Heart &Water NevBio Luncheon featuring Trevor Dardik, CEO of UniTsem. McCormick &Schmick's Seafood Restaurant, 335 Hughes Center Drive. 11:30 a.m. to 1 p.m. $35. Contact John Laub at jlaub@regenmd.org for info.
■ Jingle Mingle Mixer. FIZZ at Caesars Palace, 3570 Las Vegas Blvd. South. 5:30 p.m. to 8:30 p.m. $25 for members, $35 for nonmembers. Visit www.jingleminglelv2013.eventbrite.com for tickets.
Dec. 13
■ Joint Chamber Holiday Appreciation Mixer with the Asian, Latin and Urban chambers of commerce. The Palazzo Ballroom, Room A &B, 3325 Las Vegas Blvd. South. 5:30 p.m. to 9 p.m. $40. Contact lvacc.event@gmail.com for more information.
■ American Nuclear Society, ASME, AACE and HPS Dinner featuring Dean Curtis, CEO of Fandeavor. Gordon Biersch, 3987 Paradise Road. 6:30 p.m. cocktails, 7 p.m. dinner. $35. RSVP by emailing tbcolton@apfc.com.
Dec. 16
■ Center for Business and Economic Research's 2014 Economic Outlook. M Resort, 12300 Las Vegas Blvd. South. 8 a.m. to 10:30 a.m. $100. To register, call 702-895-3191 or email peggy.jackman@unlv.edu.
Dec. 19
■ NVCPA Las Vegas Chapter Meeting: "Nevada's Finances Where Are We?" featuring Nevada State Controller Kim R. Wallin. Lawry's The Prime Rib, 4043 Howard Hughes Parkway. Luncheon starts at 11:30, program at noon. $30. To RSVP, call 800-554-8254, ext. 105 by noon Dec. 16 or e-mail ppestana@nevadacpa.org.
SOURCE: NEVBIO