Fallen officer's wife wants her camp to change lives
August 14, 2014 - 12:00 am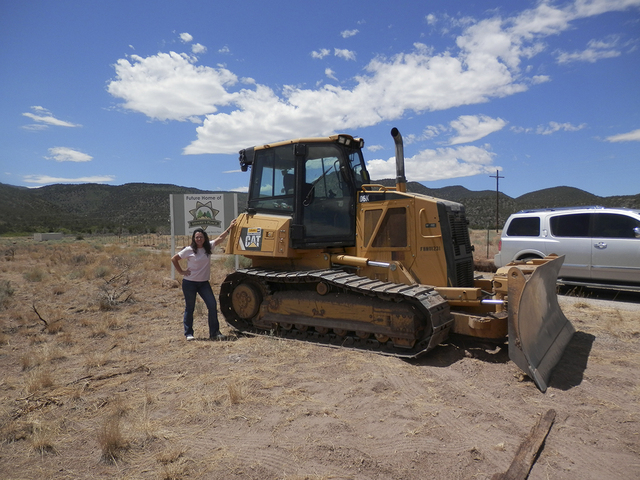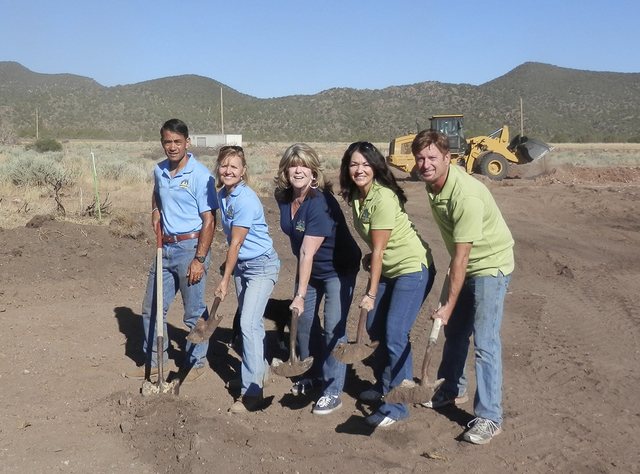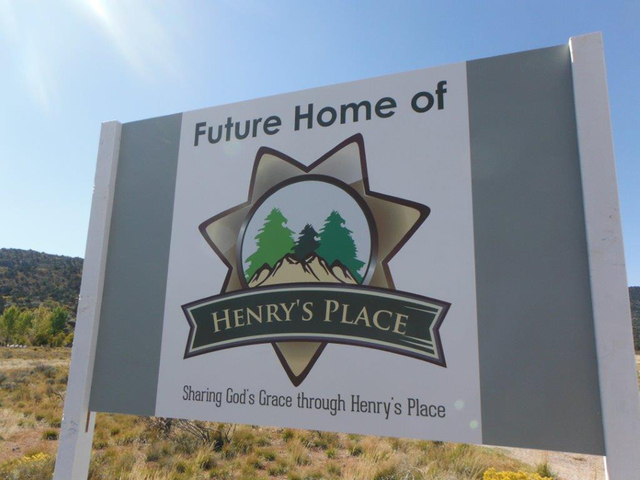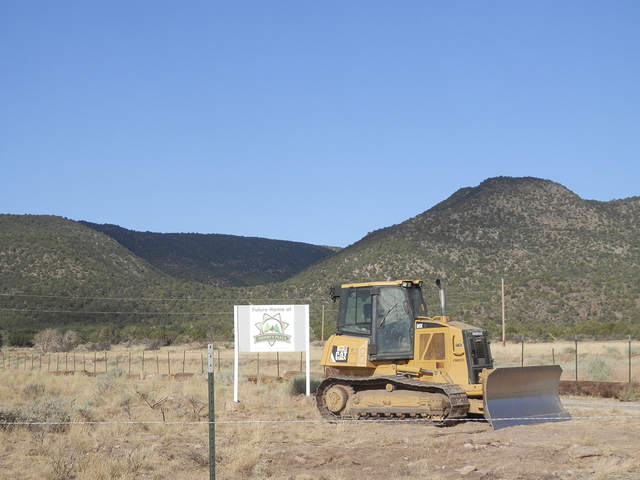 Eight years after the death of her husband, Sgt. Henry Prendes, Centennial Hills resident Dawn Prendes is making the couple's dream come true by building a Christian summer camp for children.
The camp, in Cedar City, Utah, had its groundbreaking July 21 and is expected to be completed by 2016. It will be a self-sustaining summer camp that will serve children from low-income families in the Las Vegas community by allowing them to participate in a one-week summer camp at no cost.
"Before Henry died, he and I really had a plan to help the kids in the Las Vegas Valley," Prendes said. "We wanted to create a summer camp that would change kids' lives and give them a positive experience where they would get to know God. Henry was very giving to this community and wanted to make a difference."
Henry died Feb. 1, 2006, and was the first Las Vegas Metropolitan Police Department police officer to die in the line of duty since 1988. Before his death, he and Dawn had planned to build a youth camp and had money in escrow for a property in Libby, Mont.
"This was our dream for a long time — to build a camp for kids, and we were working to make it happen," Prendes said. "Henry and I were going to move to Montana for the camp and were excited about the prospect. That fell through after he died, however, because I needed some time and could not move there by myself."
During the funeral services, a week after Henry's death, Prendes mentioned to the congregation that she and Henry had been planning to build a camp for kids, and many people became interested in the project and wanted to get involved. It gave Dawn hope that the project would continue and would help prolong Henry's memory and mission, she said.
"He made the ultimate sacrifice for his community, so the camp will be a way to remember him forever," Prendes said. "Through it, Henry will be changing lives forever. All the kids who attend the camp will know who Henry was and why the camp was built in his honor."
After his death, it took Prendes about three years to establish the nonprofit organization that would become Henry's Place. During that time, she met her current fiance, Bobby Davenport Jr., and purchased 15 acres of land in Cedar City for the camp from him.
"The scenery and the views of this property are just amazing," she said. "It even has a greenhouse and a place for kids to go horseback riding. It is really a beautiful piece of land."
Davenport, who is also involved in Henry's Place, said the camp's space is certain to be a great place for kids to enjoy summer activities.
"We really want the kids to have a great experience when they go to Henry's Place," he said. "It will be a great space for them."
As part of the groundbreaking that took place in July, Prendes, Davenport and 13 volunteers from Florida, Las Vegas and Georgia, worked for approximately 45 hours getting the ground ready to build sporting fields and cabins.
"We came out here wanting to serve God and so that children can know more about Jesus Christ," said Dan Maruyama, who moved from Georgia to Cedar City with his wife, Monica, to volunteer as camp directors for Henry's Place. "Through what we are doing for the camp, we not only get to work towards something that will greatly benefit kids, but we are also honoring the legacy of a great man."
While the camp has been successful in obtaining volunteers and donations from various sources, including having raised roughly $500,000 in funds to build the camp, the project still needs about $1.5 million in additional funding for completion, Prendes said.
"So far, we have been blessed with many people who have donated their skills and talents to Henry's Place," she said, "but we are still looking for additional donations and getting money together to build the camp."
Once the camp is completed, it will be self-sustaining and provide a free camp experience to children 12 to 17 years old.
"It is important that we complete the camp because, through it, we want to be able to build kids up and mentor them to become good leaders and model citizens." Prendes said. "It will be a great place for them to grow."
"It will certainly serve to promote health and well-being of youngsters who really need it," said Metro Captain of Traffic Bureau Mark Tavarez, who was Henry's captain and currently serves on the board of directors for Henry's Place. "He was a very Christian man and protector of the community. The camp will be an extension of who he was and how much he cared for everybody."
For more information, visit henrysplace.org, call 702-296-5078 or mail Henry's Place, PO Box 36657, Las Vegas, NV 89133.
Contact reporter Maria Agreda at magreda@reviewjournal.com or on Twitter at @mjfagre.