Family works to get handle on youth's Type 1 diabetes
December 23, 2013 - 1:55 pm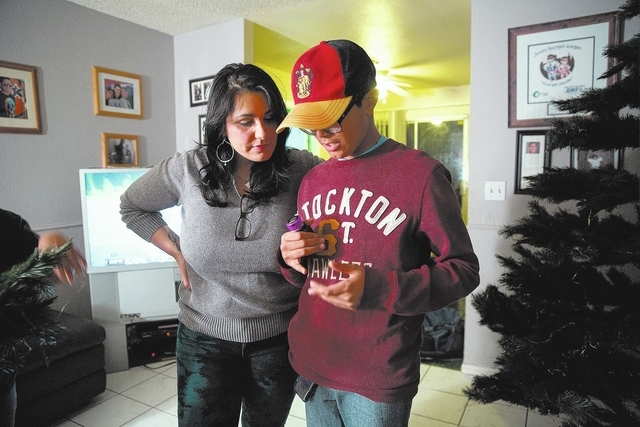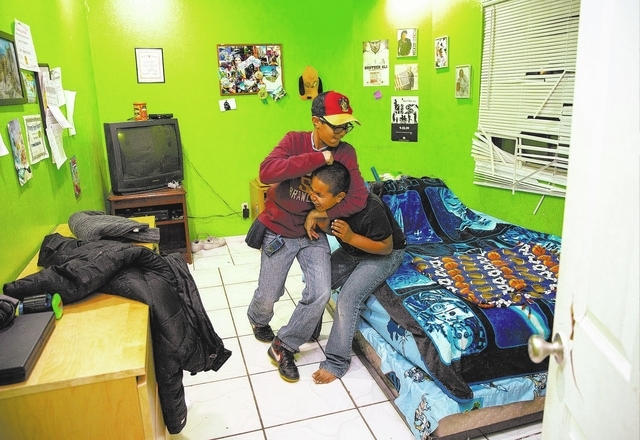 It was supposed to be a happy and carefree family trip to New York City when Justice Newell, then 6, became sick on the plane. Symptoms that included frequent urination and constant thirst became noticeable as hours passed.
Two days later, after vomiting uncontrollably and being unable to speak or walk, Justice was taken to the emergency room.
"I thought that he had hypothermia because of the sudden weather change in New York," said his mother, Alexis Newell. "A nurse figured out he has diabetes because he had a sweet smell in his breath."
Justice was diagnosed with Type 1 diabetes. The lack of insulin led to an increase of blood and urine glucose and eventually put his body in a state of ketoacidosis. A common sign of ketoacidosis is a fruity odor in the breath that occurs as the body attempts to get rid of excess acetone through breathing.
Ketoacidosis occurs when the body has severe high blood sugar that needs emergency treatment. The body starts to use stored fat for energy, and as a result, ketone bodies build up in the blood, according to JDRF (Juvenile Diabetes Research Foundation), which is dedicated to funding Type 1 diabetes research.
"He lost 12 pounds in two weeks," Newell said. "He looked like a skeleton. His eyes were sunken in, and he just looked too skinny."
Type 1 diabetes is an autoimmune disease in which a person's pancreas stops producing insulin, a hormone that enables people to draw energy from food, according to the JDRF.
Newell said Justice showed no symptoms of Type 1 diabetes prior to the trip.
There is no cure for Type 1 diabetes. The disease can be managed only by carefully balancing insulin doses through injections or continuous infusion through a pump.
Justice, 11, must rely on shots and an insulin pump to survive.
"People with diabetes are on a tightrope between high and low sugar levels," said Joyce Conroy, development manager at JDRF. "Diabetes can change minute after minute. The way that it's managed changes every day. It's essentially a balancing act 24 hours a day."
Alexis and Justice's father, Terrence, must check their son's sugar levels 12 to 15 times a day, including at midnight and 3 a.m. daily. In addition, he wears an insulin pump connected to his stomach that delivers small doses through a plastic tube.
"It's harder now, especially since he's growing," Alexis said. "He gets excited or stresses out easily. He can't just go to a friend's house whenever he wants. We have to continually monitor him."
Warning signs of the disease can include extreme thirst, frequent urination, drowsiness, sudden weight loss and vision changes.
Those affected must also measure their blood-glucose levels by pricking their fingers for blood six or more times a day.
Justice must also count the amount of carbohydrates in his food before he can eat it to manage his blood glucose levels.
"It's been a slow adjustment, but we're finally getting comfortable with managing his diabetes," Terrence Newell said. "We've also had the chance to educate people about Type 1 diabetes. It's gotten easier."
Justice is a youth ambassador for JDRF. He helps educate people about his illness by speaking at events and spreading awareness about Type 1 diabetes.
"The biggest thing that we try to educate people on is that Type 1 diabetes doesn't have to do with your diet," Alexis said. "That's our biggest (pet peeve)."
Conroy said people with Type 2 diabetes are monitored with diet and exercise. People with Type 1 diabetes have a chance of survival only through constant insulin injection, which essentially acts as their pancreas.
"Everything that I do is a struggle," Justice said. "If my sugar levels are too high, I get really mad. I've dealt with this for five years, almost half of my life. It can also affect my schoolwork and when I need to train for sports."
To ease stress, Justice and his family, including his 8-year-old brother Synsyre, were treated to an all-expenses paid vacation to Florida in October through the Kids Wish Network, a nonprofit that grants wishes to children with life-threatening medical conditions.
The family spent five days hanging out at different parks inside of Disney World and Hollywood Studios.
"I loved spending time with my family and without homework," Justice said.
When the family got home from their vacation, Alexis said the organization left them a big gift box filled with toys for the boys.
"We're so thankful for everything that they did for us," Alexis Newell said. "It felt like we had no worries in the world."
Each year, more than 15,000 children and 15,000 adults in the United States find out they have Type 1 diabetes, according to JDRF.
Although death can be prevented through insulin doses, serious side effects of Type 1 diabetes can include kidney failure, blindness, nerve damage, a heart attack or stroke.
"I hope that one day they find a cure for this," Justice said. "I want a working pancreas. I don't want to live with this forever."
Contact Sunrise/Whitney View reporter Sandy Lopez at slopez@viewnews.com or 702-383-4686.