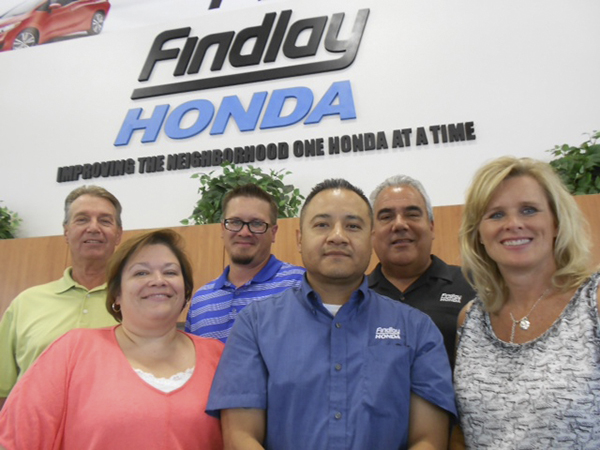 When Findlay Honda in the northwest valley opened July 9, 2007, the economy was booming. But a few months later, the economy suddenly collapsed.
However, a stellar, tight-knit group of the dealership's managers refocused their energies and addressed the choppy economy head-on.
Now the economy is recovering. And the same managers who weathered the economic struggles, General Manager Allen Lee, Senior Sales Manager Chuck Loubert, Finance Director Jessie Sanchez, Business Manager Donett Nardone, Service Director Jason Fisher and Parts Director Fernando Sanchez, remain in their positions.
Together, the team has 159 years of car business experience.
"It was a very difficult time," Lee said. "We had to re-evaluate everything from expenses, staffing, processes and even our own attitudes. The success we're having now is attributed to all of our managers and the commitment to the dealership.
"All of our focus and our entire philosophy have always been centered on customer satisfaction. Through good and bad, our customers have known that we're committed to the best possible service in every department. We are now realizing the fruits of our labors as indicated by some of the highest customer retention rates in both sales and service."
Lee said May yielded record numbers in sales, service and parts.
"We are now having great months," Lee said. "We're doing very well and our repeat business is at an all-time high. I can't say enough how vital every single employee is to this dealership."
Call 702-982-4200 or visit www.findlayhonda.com for further information on the dealership at 7494 Azure Drive. The dealership is part of Findlay Automotive Group founded more than 50 years ago by the late Pete Findlay, whose son, Cliff, spearheads 28 dealerships in Nevada, Utah, Arizona and Idaho.