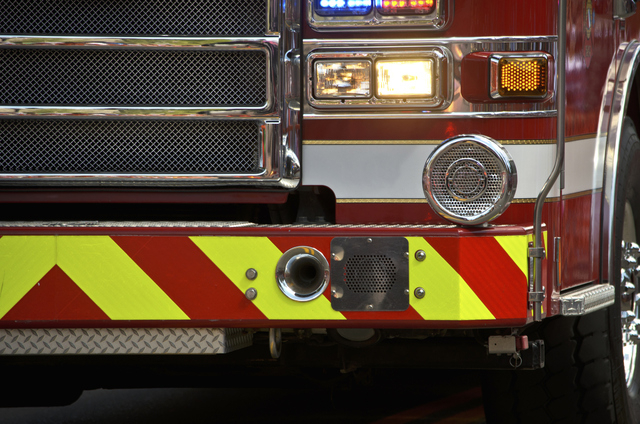 HENDERSONVILLE, S.C. — The Henderson County Sheriff's Office said a fire truck was responding to a crash Wednesday morning when it rolled off a mountain.
Major Frank Stout said the rollover occurred about 8 a.m. inside Carriage Park, a Hendersonville mountain home community. Stout said the fire truck from Mountain Home Fire Department was driving on a very steep and icy road, which led to the truck rolling off the mountain. Officials said the truck nearly rolled into Lake Bowen.
Trooper Spero Davis with the North Carolina Highway Patrol said the incident is a "prime example of the dangers of black ice."
Mountain Environmental Services said they will be cleaning up a small diesel fuel spill leaking from the truck.
Three firefighters involved the crash suffered non-life-threatening injuries and have been transported to Pardee and Mission hospitals.
Stout said those injured include Lt. Matt Brackett, 31, who suffered a broken collarbone and internal injures. Rick Hodge, 51, David Jones, 39, and Matthew Tweed, 25 were also on the truck. Hodge and Tweed were treated and released from the hospital. Jones was not injured.