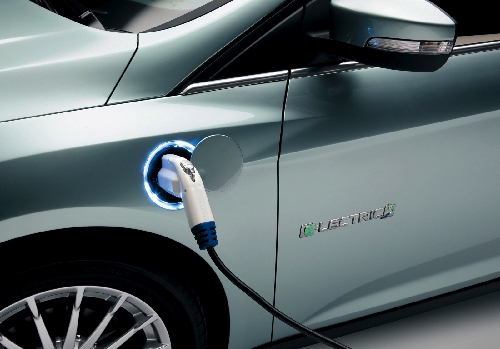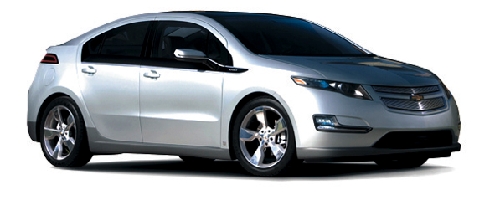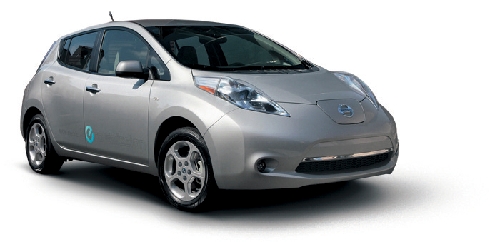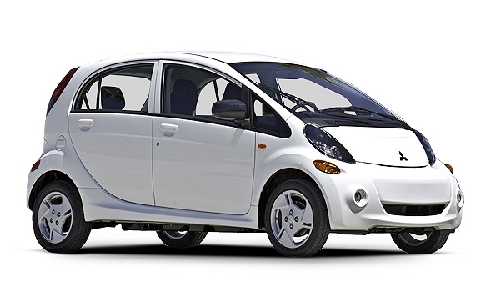 Trading fossil-fuel fill-ups for electrical current flowing from a charging station is still a new idea, but Ford is providing a way for you to get in on the ground floor.
Unlike the Chevrolet Volt, Nissan Leaf and Mitsubishi i that are all proprietary designs, Ford developed the new Focus Electric using the existing Focus platform and body, although a distinctive nose and a charging port door on the driver's-side front fender are dead giveaways as to the car's unique propulsion. And it's that system – moreover, the way it charges – that makes the Focus Electric unique.
Ford claims that a full charge will require three to four hours, or about half the time required by the benchmark Nissan Leaf. This is due to circuitry designed for higher throughput as opposed to significant differences in battery design. Three hours is a relatively short amount of time that also requires a $1,500 240-volt charging station. Otherwise, you can count on a lengthy 18 to 20 hours from a standard 120-volt outlet using a cord that's included, which is clearly not the way to go for busy or impatient people. A quick calculation puts the cost of driving 100 miles at about $3.25. That's about half what even the best hybrid can do and there's no tailpipe emissions at all with the Focus Electric.
The 107-kilowatt (143-horsepower) motor directs its 184 pound-feet of torque to the front wheels for a maximum 84 mph through a single-speed transmission. The lithium-ion battery pack is located beneath and behind the rear seat that, due to its bulk, cuts down on the hatchback's available stowage space while adding significant heft.
To maintain the battery pack at its optimum operating temperature, Ford uses a liquid heating and cooling system to help the car deliver on its 100-mile-range claim — maximum range, not average – but that will still require a light touch of the pedal and avoiding excessive use of electrical accessories such as the climate control.
The cabin also features considerable advanced technology. There's a special version of the MyFord Touch information system that includes battery charging state, expected remaining range and how much energy is being consumed by the vehicle's accessories.
There's more. At the end of every trip, the display screen shows total miles driven and the additional distance gained through regenerative braking. Put simply, when you brake, the battery pack is being charged.
To encourage efficient driving, the gauge cluster displays blue butterflies that light up whenever the driver's actual range surpasses the charge point destination. The standard voice-activated navigation system will also show the most ecofriendly route to your destination.
But perhaps the handiest feature is the MyFord Mobile phone app that shows the charge level and issues an alert when charging is needed or completed. Through your phone you also can turn on the climate control. Otherwise, charging progress is shown by a light ring surrounding the fender port. It's divided into four quarters that successively light up clockwise as the battery level rises.
All this technlogy isn't cheap, as indicated by the Focus Electric's $40,000 list price (including destination charges, but not including government incentives). That price matches the Chevrolet Volt, but includes nearly every imaginable option, such as a backup camera/sensor, 17-inch alloy wheels and a premium audio system. An upgrade to leather-covered seats is about the only option.
Now that the Focus Electric is here, will you actually be persuaded to drive an electric car?
The simple fact is that electrics are not for everyone, nor are they intended to be. They aren't for cross-country driving, they can't tow a boat and they won't beat a Corvette. They're ideally suited to urban dwellers who stay within the day's power allotment or have a power supply handy. For others, the nail biting that comes from watching the range dwindle will likely be too stressful and they'll cling to the safety net provided by internal combustion.
Regardless, the ground floor will be an exciting place to be for buyers who fit the profile.