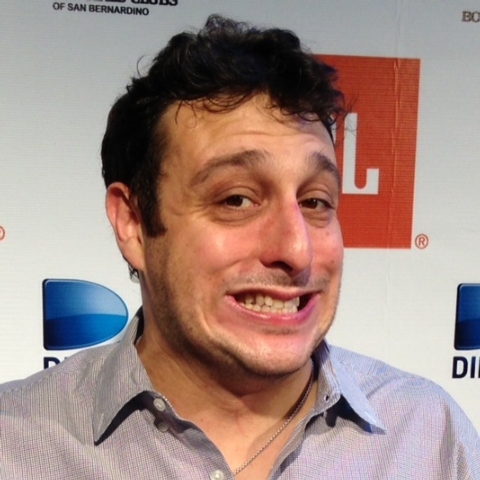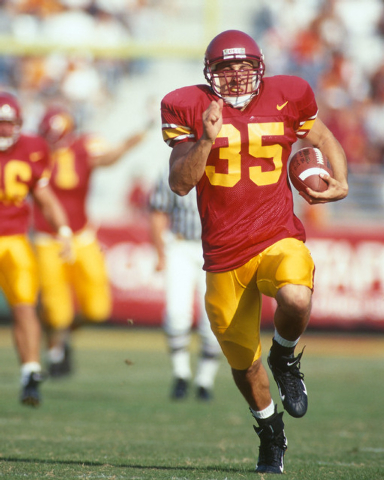 A former USC football star from 1999 t0 2000 is the voice of Centennial Hyundai's radio commercials that have been heard in Southern Nevada for the past six months.
And the energetic voice of former Trojan tailback Petros Papadakis has apparently done its job by bringing attention to the dealership at 6200 Centennial Center Blvd.
Centennial Hyundai General Manager Chance Slingerland said the idea to use Papadakis's voice in the commercials was suggested to him by longtime Southern Nevada advertising executive Tom Letizia.
"I really liked Petros's energy and his enthusiasm," explained Slingerland, who has worked with the Centennial Hyundai organization since 2010. "His commercials have definitely worked for the dealership, especially as it relates to differentiating us from other dealerships.
A 43-year-old native of Southern California who has lived in Las Vegas since 1993, Slingerland started out as a parts driver in Southern California in 1989. He not only loves the Hyundai brand but also likes the boost in traffic the dealership has enjoyed since hiring Papadakis to do their radio commercials.
"We have consistent customer feedback about Petros' commercials," Slingerland said. "This entire concept has definitely worked for us."
Named the most inspirational player on the USC football team in 2000, Papadakis is a second-generation USC football player whose father, John, lettered two years (1970-'71) and whose brother Taso was a linebacker at USC from 1994-'96. Once his collegiate football career was concluded, it didn't take long for the talented personality to land various voice-over gigs.
Now featured on Fox Sports Radio nationally, Papadakis has a distinctive voice that Southern Nevadans recognize immediately. He hosted his FSN radio show recently at the New York-New York hotel-casino in Las Vegas.
Centennial Hyundai is part of a locally-owned operation that also includes Planet Hyundai Sahara at 7150 W. Sahara Ave. and the Planet Hyundai Used Car Superstore at 7100 W. Sahara Ave.
Further information can be found by calling 702-483-2200 (Centennial), 702-938-1400 (Sahara) or by visiting www.planetlv.com (Sahara) or www.centennialhyundailasvegas.com (Centennial).