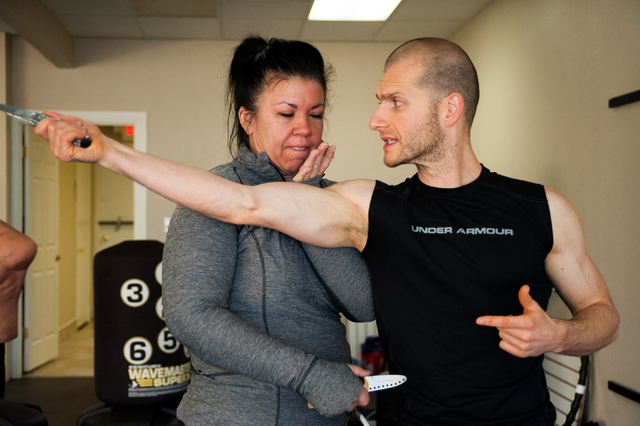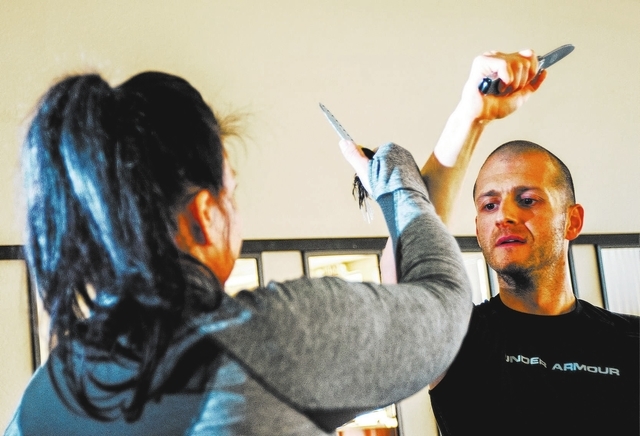 With a new year around the corner, Summerlin resident Lance Parvin can help fulfill physical and emotional health resolutions.
Parvin founded the Cultural Arts Training Foundation, a nonprofit organization that utilizes movement arts, such as martial arts, dance and yoga, to improve health and mobility.
The foundation, 6368 W. Sahara Ave., specializes in programs for children, women and veterans who have been victims of bullying or domestic violence or suffer from post-traumatic stress disorder.
"The whole time (clients) are going through the course, they're learning and developing a skill set to deal with their needs on their own terms," Parvin said. "We're not making them confront (their issues), but we're not making them shelve them, either."
In the Child's Empowerment program, Parvin focuses on three aspects: communication, self-defense and responsibility.
"One, we have to show them how to verbally communicate to try to avoid a fight," Parvin said. "If they can't avoid a fight, then we teach them realistic self-defense that they can do to end the altercation.
"The third part is team mediation where we stress empathy and responsibility to prevent them from becoming a bully themselves."
The two-part Women's Empowerment program involves internal arts, such as yoga or Pilates, with self-defense training.
According to Parvin, the program helps women feel comfortable in their own skin again and teaches them how to defend themselves.
"It gives them the opportunity to not be a victim anymore," Parvin said. "It gives them a newfound confidence. They're not being talked down to and are looked at as an equal."
The foundation's Veterans' Internal Health program addresses the side effects of PTSD by creating a "mind and body connection" to help clients understand what's going on inside their bodies.
The programs generally have the same benefits, according to Parvin. Clients feel more relaxed, energized and confident.
"We tend to first see people becoming more comfortable and confident with themselves, even if they have a shy personality," Parvin said. "Those are key because if someone is not comfortable with themselves, it's very hard for them to even learn."
Veteran Julia Thompson, of San Diego, trained under Parvin when she lived in Las Vegas for the summer.
Thompson was deployed to Iraq in 2005 and worked as a specialist for the 172nd Stryker Brigade. She returned home in 2007, suffering from alleged rape trauma and PTSD.
"(Parvin) was patient but pushed me at the same time. It was good," Thompson said. "The training overall gave me a better confidence in myself and a higher self-esteem."
Parvin started the foundation in 2011 while working as a training consultant for military members. As his clients returned from duty, he noticed the lack of programs to help treat their PTSD.
"The feedback I was getting was that there were two main programs that consisted of pharmaceuticals and counseling," Parvin said, "and (veterans) weren't happy with either."
In additional to the specialized programs, the foundation offers online courses and weekly martial arts and Pilates classes.
"People can always contact us, even if it's not a program we usually do," Parvin said. "I'm always open to creating and designing new programs as long as people see a need for them."
For more information, visit culturalartstraining.org or call 702-335-0020.
Contact Southwest/Spring Valley View reporter Caitlyn Belcher at cbelcher@viewnews.com or 702-383-0403.