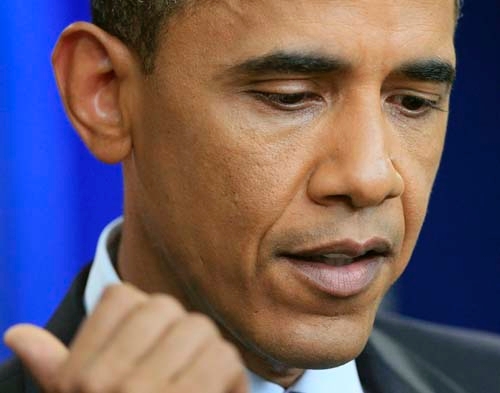 When it comes to the Fantasy Central Planning approach to government, no administration (with the possible exception of FDR's) has been any more aggressive than Obama's Team America.
Now comes word over the weekend courtesy of the NYTimes that the Obama borg have been thinking outside the box:
"The administration may also merge the Department of Commerce, the Office of the United States Trade Representative and some economic divisions at the State Department into a new agency, administration officials said. Possible names include the Department of Jobs or the Department of Competitiveness."
The country is burning.
The president's policies have demonstrably made things worse.
But instead of a rethink to turn things around, the Obama Crew rows with gusto toward the falls.
The Department of Jobs? The Department of Competitiveness?
What's next? The Ministry of Silly Walks?
PS: And to send the message that this president thinks nonstop about jobs, jobs, jobs … the president will take his family on vacation to Martha's Vineyard. You are, indeed, a man of the people, Mr. President.
PPS: Contrast that to Rick Perry's speech in which he announced he'd run for president. The Texas governor said "I'll work every day to try to make Washington, D.C. as inconsequential in your life as I can."