GOP's Pataki drops 2016 presidential bid, report says
December 29, 2015 - 3:12 pm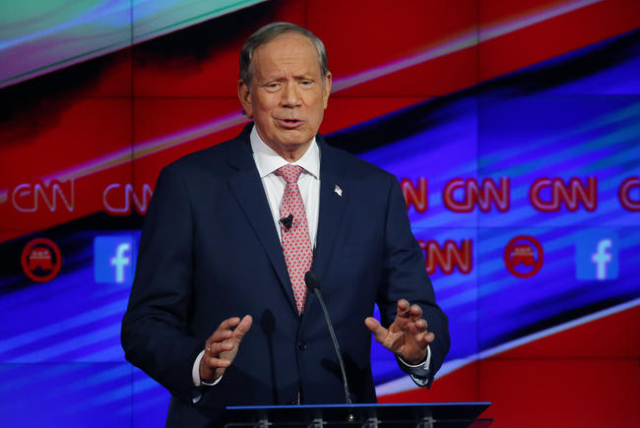 Republican George Pataki, 70, told his supporters he is dropping his 2016 bid for the U.S. presidency, according to one report.
The former New York governor entered the race for nomination in late May 2015.
"In the latest WBUR poll of New Hampshire Republicans, where Pataki spent most of his time campaigning, he had 0 percent support," the Boston Globe reported. "Pataki was hurt by poor fundraising and the fact that he never made a main debate stage and was relegated to debates that did not receive as many viewers."
A spokesman for Pataki did not respond to a request for comment. Pataki's campaign said in a statement that he would release a "special message" later on Tuesday but did not detail what he would say.
Reviewjournal.com contributed to this report.
This is a developing story. Check back for updates.