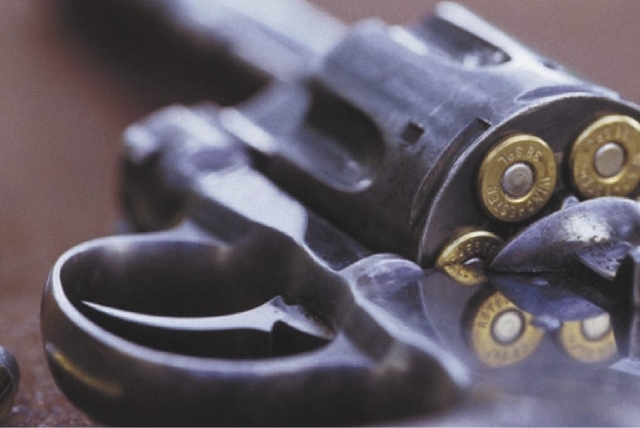 The Nevada Firearms Coalition is at odds with Henderson officials who are attempting to update the city's ordinance on firearms use.
"It's just modernizing the language," City Attorney Josh Reid said. "This isn't a change to our policy."
Reid said the bill, which will be up for a City Council vote today, would clarify the "weapons and missiles" chapter in municipal code.
Nevada lawmakers in 1989 barred cities from regulating firearm usage, but Henderson's 1954 ordinance was grandfathered in.
The code regulates how to register weapons, defines a concealed weapon and sets rules about discharging firearms. It prohibits throwing rocks and using martial arts weapons and switchblade knives.
The proposed update involves a requirement that residents register guns with the chief of police.
"That was written at a time there were three people, and the chief of police was easier to find," Reid said.
The proposed change would make it clear that registration paperwork can be submitted to the Henderson police for inclusion in the Metropolitan Police Department's county-wide system.
While Reid sees the changes as clarifications, some Henderson residents and gun owners rights groups such as the Nevada Firearms Coalition say the amendments raise bigger issues.
Changing the city law would make it invalid, said Don Turner, president of the coalition.
"If they change the code, they lose their 1989 protection,'' Turner said.
He also said Henderson isn't authorized to piggyback on the county-wide database.
"Nowhere in the (state) legislation does it say the city can use Clark County for registration," he said.
Reid said the Nevada Firearms Coalition's arguments are misleading.
"(State law) states if a city doesn't change the operation of the law, the legislation changes it for us," Reid said. "Just because (the city) didn't change, doesn't mean the validity of the ordinance is affected."
Reid equates using the county's registration system is the same as contracting out city services for efficiency, which the city does all the time.
Reid said the opposition grows from resistance to gun registration in general.
"These groups hate handgun registration," he said.
"They think it's going to give government access to find out where all the guns are."
Turner said the Nevada Firearms Coalition plans to speak against the changes at the meeting and may challenge any arrests made for violating the code.
"Even if it doesn't pass, there will still be a handgun registration," Reid said. "This just makes the language clearer."
Contact Henderson/Anthem View reporter Michael Lyle at mlyle@viewnews.com or 702-387-5201.