Happy New year! MSNBC apologizes for racist remarks
December 31, 2013 - 6:30 pm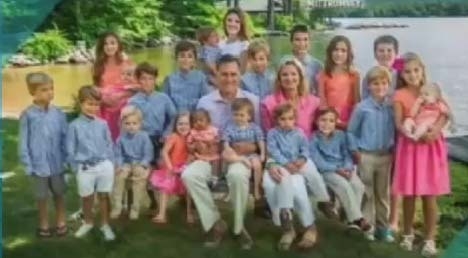 As we close 2013, it's only fitting to make note of one final apology from an MSNBC host.
Melissa Harris-Perry, who showed a family picture of Mitt Romney on her show, including Mitt's adopted black grandson, then made fun of the family at the expense of the child's skin color. Not funny.
To her credit, Harris-Perry has apologized, as she should. But let's not let her off the hook that easily. What she did underlines a kind of racism on the America left that continued in 2013 unabated and no doubt will continue in 2014.
Before Harris-Perry or others on her network throw stones at ideological opponents, it would be wise for her to think twice about her own response to race.
Here's the AP story on her apology. Keep a copy of this story in your pocket, Melissa. You need a constant reminder and, perhaps, more than a few sensitivity classes.
"NEW YORK (AP) — An MSNBC host is apologizing to Mitt Romney's family after she and guests on her show joked about a Christmas picture that showed the 2012 Republican presidential candidate's adopted, African-American grandson.
"Melissa Harris-Perry said Tuesday her intention was to celebrate diversity, but the segment took an unexpected and offensive turn. The photo shows infant Kieran Romney with his grandparents and their 21 other grandchildren, all of them white.
"One guest on her Sunday show, actress Pia Glenn, sang "one of these things just isn't the same."
"Comedian Dean Obeidallah, said it "sums up the diversity of the Republican party."
Harris-Perry said she'd like to see Kieran marry Kanye West's daughter so West and Romney would be in-laws."