Harvard library carries book bound by human skin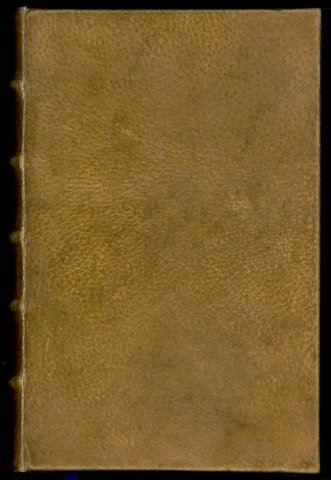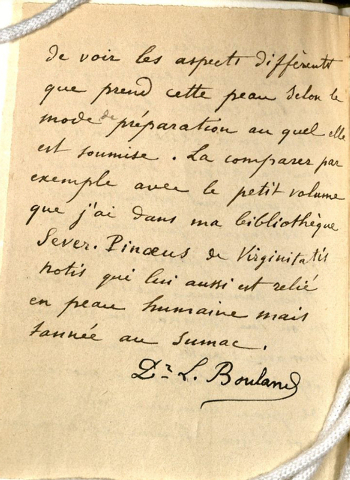 It's a piece of history that may not be checked out by people with weak stomachs.
Harvard University's Houghton Library features a book by Arséne Houssaye titled, "Des destinées de l'ame." The book is a look at the human soul and life after death.
What makes this particular copy off-putting, however, is that Houssaye bound the book in human skin.
The copy has a manuscript written by Houssaye's friend, Dr. Ludovic Bouland, that was translated to English on Harvard Law School's blog.
"By looking carefully, you easily distinguish the pores of the skin," the manuscript reads. "A book about the human soul deserved a human covering: I had kept this piece of human skin taken from the back of a woman."
Houssaye had presented the book to Bouland, who used skin from a female mental patient who had died of a stroke to bind the book.
The act of binding a book in human skin is called 'anthropodermic bibliopegy,' the blog said. The practice dates back to at least the 16th century and it had once been a somewhat common occurrence.
A book collector named John B. Stetson Jr. deposited the book at Houghton in 1934. Strangely, this may not be the first book at Harvard to be bound this way. A French translation of "Metamorphoses" is in the Countway Library's Center for the History of Medicine, and the blog states that it "may have an anthropodermic binding."