Heck, Cortez Masto agree to televised debate
September 16, 2016 - 6:36 pm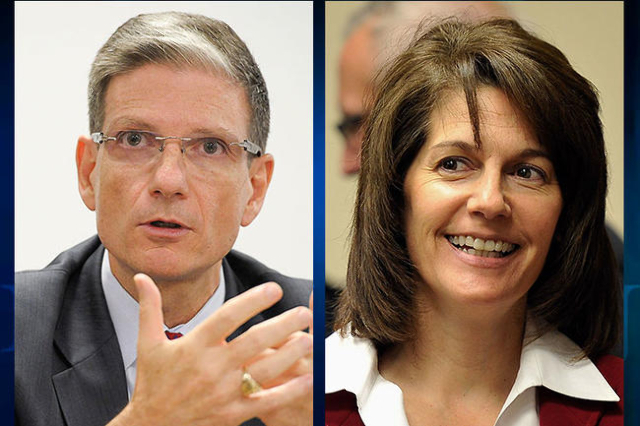 U.S. Senate candidates Joe Heck and Catherine Cortez Masto have agreed to participate in a televised debate sponsored by KLAS-TV Channel 8 and KINC-TV Channel 15 Univision/Entravision, the campaigns and stations said Friday.
The time, date and location of the debate are undetermined, according to KLAS. It will be broadcast in English and Spanish.
Heck, a Republican who represents the 3rd Congressional District, and Masto, a Democrat and former Nevada attorney general, are seeking the seat now held by U.S. Senate Minority Leader Harry Reid, D-Nev. Reid is retiring at the end of the year. The seat could determine which party controls the Senate.
Both campaigns have expressed interest in additional debates, but have not finalized arrangements.
Heck's campaign wants a debate in Reno hosted by the Nevada Broadcasters Association and a debate in Elko, hosted by the Nevada NewsMakers show. Both would be broadcast statewide, with the Reno debate aired by Spanish-language media outlets.
The Cortez Masto campaign also wants two other debates, one on Telemundo and another moderated by political reporter Jon Ralston.
Contact Ben Botkin at bbotkin@reviewjournal.com or 702-387-2904. Follow @BenBotkin on Twitter.