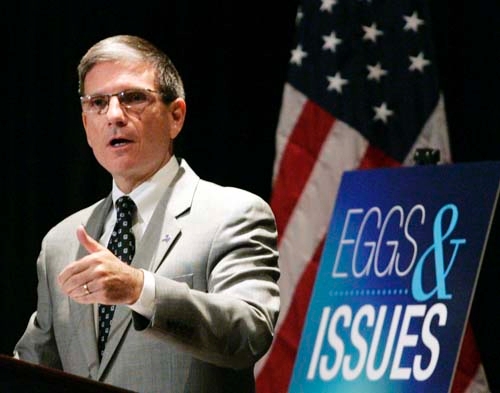 U.S. Rep, Joe Heck launched his first re-election TV ad (video below) on Tuesday, a biographical spot focused on his work as a physician and on his military service.
"In times of crises, a helping hand, a caring touch," a female narrator says in the 30-second spot. "An emergency room doctor, Joe Heck saves lives."
The campaign commercial shows Heck, a Republican, working in the back of an ambulance outside an emergency room.
It shifts to a photo of Heck wearing his Army uniform as a colonel in the reserves. He served in Iraq as part of a medical unit as recently as 2008.
"He's treated our soldiers straight from the battlefield and served at Ground Zero," says the ad.
The spot plays up Heck's experience running his own medical office as well. "He's grown a small business, met a payroll and balanced a budget," the ad says. "His most important job — devoted husband and father."
The ad ends by portraying Heck as someone voters can trust.
"We can trust Joe Heck because in difficult times nothing is more important to him than caring for our families," the ad says.
Heck is running for re-election in the 3rd Congressional District in Southern Nevada. The swing district is evenly split between Republicans and Democrats.
Heck's Democratic opponent, John Oceguera, also released his first TV ad (video below) on Tuesday. It focuses on his biography as well, playing up his roots as the son of a single mother who worked to put himself through college and who eventually became an assistant fire chief.