Henderson-area church, residents object to 98-bed rehab facility
October 1, 2015 - 8:00 pm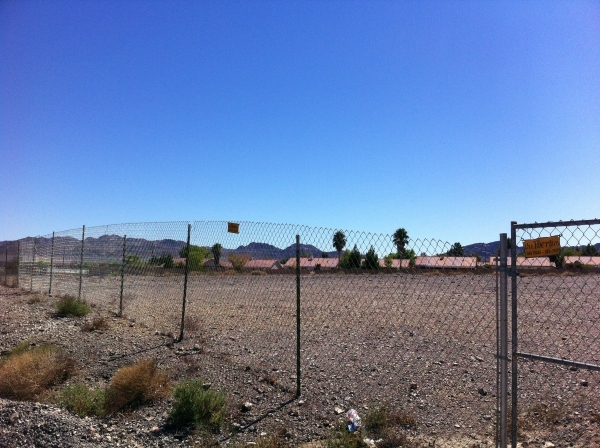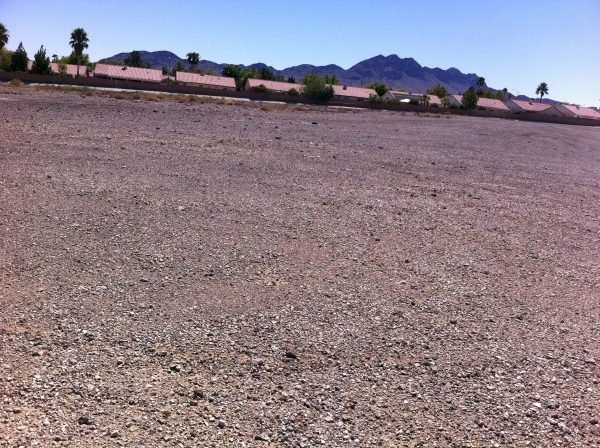 A 98-bed drug and alcohol rehabilitation facility is slated to open on 5.2 acres behind 730 and 750 E. Horizon Drive, raising concerns from some nearby residents and members of the adjacent Highland Hills Baptist Church, 615 College Drive.
The Henderson Planning Commission approved the College Horizon Wellness and Rehabilitation center Sept. 10 following a public hearing that involved nearly a dozen speakers. Many said they supported the facility but raised safety concerns and objected to its proposed location.
"We're certainly not unsympathetic to people who need this facility, but it certainly should be noted that the place where they want to put this facility seems out of place," resident Mary Webb said. "There are better places to put a medical facility than in a residential, family-oriented, churches on each side, a high school and a community college area."
The center would be less than a mile from the College of Southern Nevada's Henderson campus, 700 College Drive; the First Henderson United Methodist Church, 609 E. Horizon Drive; and Foothill High School, 800 College Drive. A Jehovah's Witness Kingdom Hall, 601 Arrowhead Trail, also neighbors the property.
Concerns raised by the Rev. John Mark Simmons of Highland Hills Baptist Church echoed Webb's.
"Our group, we are concerned about this in our neighborhood," he said. "It seems to be a poor fit, particularly with all the kids and youth that we have (at) our facility."
Richard Serfas, who was retained as a land use consultant for the church, requested a continuance of the agenda item, saying congregation members wanted to discuss it further. Church member Everett Spore agreed.
"I think these guys have done a very good job working with us, but we need more time to digest what they're giving us and also to digest what our church body thinks about this," he said.
Approval was granted for the project based on various conditions, including providing secondary emergency access.
"We're working on that right now, and that will be a condition before we will submit building permit plans," project representative Paul Konrad said.
An agreement regarding shared parking between Highland Hills Baptist Church and the rehabilitation center also was being discussed. The center is set to include 172 parking spaces, 123 more than the city requires.
"The church is currently using some parking on the property," Konrad said. "We have plenty of parking. We're happy to share. We want to be good neighbors."
Parking exceeds the needs of the rehabilitation facility because patients will not leave their cars on-site during their 90-day treatment, project principal Mark Rapparport said after the hearing. Also, visitors will be limited, he said.
A neighborhood meeting regarding the project was held Aug. 19 at the church. A second meeting was planned, but the date had yet to be finalized as of press time.
Construction of the facility may begin next year, Rapparport said. It is set to include a 54,746-square-foot, residential-style main building, a relatively small portion of which would be two stories; 38 studio and one- and two-bedroom units; and a 1,600-square-foot gym.
An 8-foot wall is scheduled to surround the site, 2 feet higher than is required, a move meant to address neighbors' safety concerns.
"They went above and beyond to offer levels of security," said city Planning Commission member Jerry Mansfield, who made the motion to approve the project.
The facility also is slated to have a geofence and 24-hour security provided by staff members and surveillance cameras, and patients would be admitted on a voluntary basis and stay for up to 90 days.
"There's no court-mandated patients," Konrad said during the hearing, adding that "no one is ever allowed to leave the property on their own."
Bed checks and random sobriety tests also are to be conducted regularly.
"Building security was a top priority from the outset," Rapparport said at the hearing.
Mansfield said the center will benefit the city.
"We do need more of those facilities," he said after the hearing. "That's something critical to the growth of our city. We have citizens who need help, and it's important to find a place to do that."
— To reach Henderson View reporter Cassandra Keenan, email ckeenan@viewnews.com or call 702-383-0278. Find her on Twitter: @CassandraKNews.