Henderson-based veterans foundation provides counseling, therapy
August 18, 2016 - 5:00 am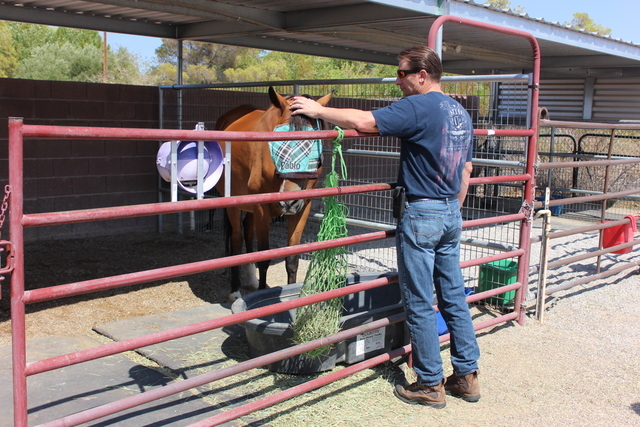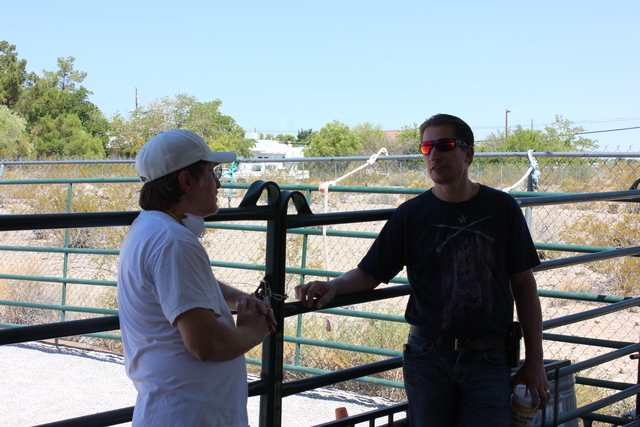 On more than one occasion, retired Army veteran Bill Emmel has contemplated suicide.
With a gun pressed to his temple, he has been close to taking his life, but he didn't do it, thanks to many of his military friends.
Other veterans aren't as fortunate.
According to the Department of Veteran Affairs, it's estimated there are about 22 veteran suicides every day.
Emmel said it probably is more because it doesn't take into account veterans who overdose on drugs or drink themselves to death.
"People look and see everything is OK on the outside," Emmel said. "But it's what is happening on the inside that we should be considering."
While the numbers of veteran suicides are high, Emmel sees it as more than a statistic. Those are friends and comrades who served alongside him.
"I'm tired of losing friends of mine," Emmel said.
To combat this issue, Emmel created the 22 Warriors Foundation that provides resources to veterans such as connecting them to counseling and other types of therapy.
The nonprofit recently received a grant from USAA Bank to help pay the rent on its office inside the Henderson Business Resource Center, 112 S. Water St., Suite B.
Emmel served 23 years in the military and was deployed around the globe. Most of his time was spent in Iraq.
A combination of traumatic experiences abroad and trouble with his personal life at home led Emmel down a dark road.
It was while serving in Iraq that he first thought about suicide.
"It was another soldier who pulled me out of it," he said. "Ironically, that same guy ended up committing suicide a year later. That hit me pretty hard."
Even after retiring from the military in 2008, he still struggled with drinking and thoughts of suicide. He finally sought help.
The last few years, Emmel looked for ways to give back to his fellow soldiers.
He decided to create the foundation as a way to fund different therapeutic needs of veterans, whether it's taking martial arts or learning horseback riding.
"Not everyone needs the same type of therapy," Emmel said. "What works for one person might not work for another."
For Emmel, going to jiujitsu classes has been therapeutic. However, since it's not technically therapy, it might be covered by Veterans Affairs.
He hopes that the foundation will help fill the gap and pay for things that might not be covered by insurance.
Though he does a lot of work out of his house, Emmel decided to seek an office space to conduct business, which is how he landed at the Henderson Business Resource Center.
As a result, 22 Warriors also absorbed Veterans Helping Veterans, a support group that meets from 9 a.m. to noon Wednesdays at the resource center to help veterans navigate their benefits as well as any other services they need.
Bill Bokelmann, the manager for the Henderson Chamber of Commerce Foundation, said the organization isn't the only nonprofit in the Henderson Business Resource Center.
"Since I've been the foundation manager, we've wanted to take a three-pronged approach to our support," he said.
While continuing to support small businesses, the resource center wanted to also be more open to helping nonprofits find their footing.
"We are excited to support 22 Warriors and their objective to reduce suicide among veterans," he said.
He added that for the last two years, the grant has been opened specifically for veteran-owned businesses and organizations.
Bokelmann also said he encouraged Emmel to apply for the USAA Bank grant, which would pay for his rent for a year.
"That means we can use money for other important things," Emmel said.
Emmel said the 22 Warriors Foundation recently received its nonprofit status, which means it can look for other grants and resources to fund its mission.
"So now we will spend the next few months fundraising and getting our name out there," he said.
For more information, visit 22warriorsfoundation.org.
To reach Henderson View reporter Michael Lyle, email mlyle@viewnews.com or call 702-387-5201. Find him on Twitter: @mjlyle.