Henderson Business Resource Center helps launch smaller companies
September 11, 2015 - 4:55 pm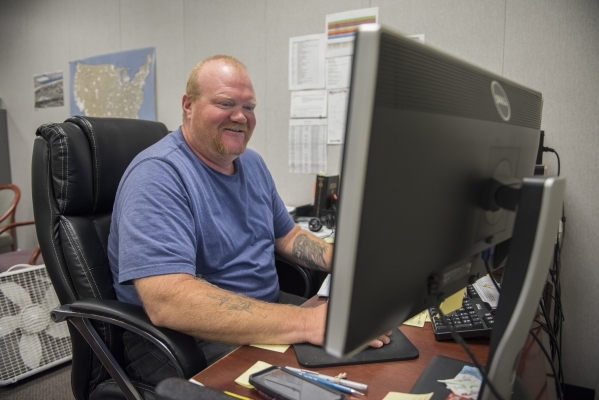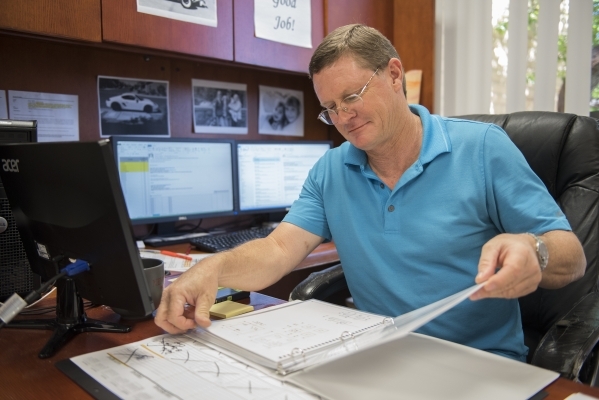 Startups that move into the Henderson Business Resource Center don't have to worry about much of the red tape and expense involved in opening an office.
Tenants can instead focus on growth so they can transition to their own space someday.
"The cost is very minimal, and they provide the desk, the Internet, the janitorial (services), the filing cabinets, the restrooms," said Al Conklin, founder and executive director of Proventus Place, the first nonprofit to lease space at the center inside the Wells Fargo building, 112 S. Water St.
Meeting space and other amenities also are offered at the site. Also, an office suite, a conference room and a seminar room can be rented by the hour or for a half or full day by nontenants. One-on-one business counseling and networking opportunities are available, too.
"The only thing you have to bring is your computer," Conklin said. "Plus, they have SCORE (personnel on-site) and (business) workshops. I took a computer class that they had here."
Proventus Place is staffed by volunteers and serves school-age youths, seniors and families in need. The Horses, Horses, Horses youth mentoring program offers equestrian education aimed at promoting socialization, positive choices and advancement in science and social studies. The Self-Sufficiency Program provides employment assistance to individuals striving for independence, among other services, and Senior Citizens Program services include helping seniors with tasks, such as completing applications for food, energy and medical assistance programs.
The monthly cost for leasing space at the center, which recently marked its 15th year, ranges from $375 for about 150 square feet to $1,000 for about 600 square feet, said Bill Bokelmann, manager of the Henderson Chamber of Commerce Foundation, which operates the center.
"Tenants must be a startup or a home-based business looking into moving to some professional office space," he said.
The site is funded by sponsors, fundraisers and revenue from leases.
K2 Energy became a tenant in 2006 and has since moved on and grown dramatically. The company, which designs and produces lithium ion batteries, now does business in a 20,000-square-foot building it purchased in 2012 at 7461 Eastgate Road, said Lysle Oliveros, who is in charge of marketing for the company. Before it moved to the Eastgate Road site, it was leasing about 8,000 square feet at 1125 American Pacific Drive, Oliveros said. K2 employs about 96 people.
"They started out with just two guys," Bokelmann said. "They were working out of a garage, then they moved into a space here. Then they expanded here."
Bokelmann became foundation manager June 1 after working as a membership associate.
"I was doing a little bit of the foundation but also membership sales for the chamber," he said.
Bokelmann said one of his goals is to attract more nonprofits to the center, which had one vacancy as of press time.
"They're an integral part of our community," he said. "Not only the community, but they help the economic diversity of Henderson. I'm going to update our website so it has some focus on nonprofits, as well."
He also aims to expand the center's business education programs, he said.
Visit tinyurl.com/chamberhbrc.
— To reach Henderson View reporter Cassandra Keenan, email ckeenan@viewnews.com or call 702-383-0278. Find her on Twitter: @CassandraKNews.