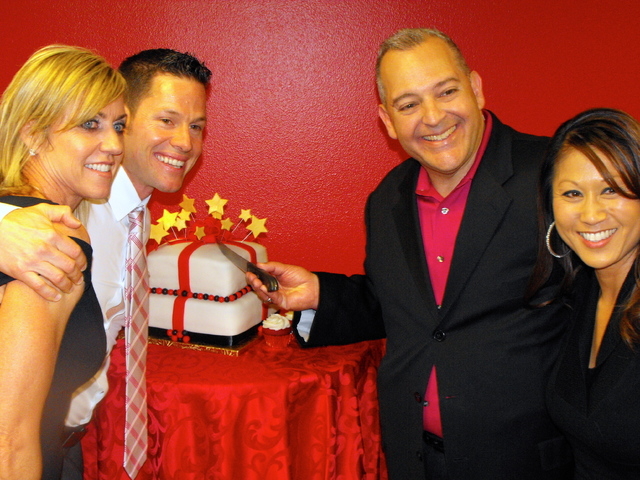 It wasn't always easy to maintain Keller Williams Realty Southern Nevada during difficult seasons in the real estate market.
But Jaime Velez, broker and operating partner at Keller Williams, said he managed to keep growing.
"After the market tanked, a lot of businesses had to shut down," he said. "But we kept growing and were able to stay in business. I think we were able to stay ahead of the curve just because of our culture of teamwork. Our desire to become better helped us persevere."
To accommodate that growth, the business recently celebrated the opening of its new 15,000-square-foot facility at 10424 S. Eastern Ave.
Velez and his business partner Denny Seybert — who was also mentored by Velez when he coached baseball in high school — opened their previous location in Henderson in 2005.
When the business started to outgrow space allotted by the building, the company began looking for other spaces to rent.
"We could have just negotiated another lease," Velez said.
But it dawned on him that it might be more efficient to find his own space.
"So we took out a SBA loan and found our own space," he said.
The building they bought was just a shell.
"We went through the process of making all the improvements," Velez said. "It was a great exercise of team growth."
With the new space, Velez said his goal is to double the number of agents from 140 to 300.
He estimates the company will do about $500 million in real estate transactions by 2015.
Velez has hopes for what the company can do.
"The real estate market is strong in Henderson," he said.
For more information, visit kellerwilliamshenderson.com.
Contact Henderson View reporter Michael Lyle at mlyle@viewnews.com or 702-387-5201.