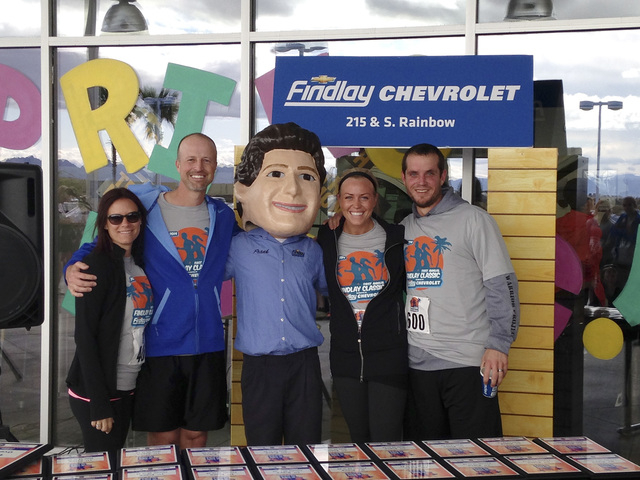 The inaugural Findlay Classic 5k race and 1-mile walk on April 26 drew a strong field of about 200 runners.
Starting and ending in front of Findlay Chevrolet at 6800 S. Torrey Pines near the I-215 beltway, the race was a benefit for the Southern Nevada Soccer Association.
"The race is the first of many more," said Doug Fleming, the dealership's sales manager. "We have already started on next year's race and even have a committee in place."
The 5K race was won by John Santana, a Henderson resident who had an average pace of 5:13 per mile and an overall time of 16:13.
The top Findlay Automotive Group competitor was controller Terry Stockdale, who had a fourth-place overall finish of 20.57.
For more information, call 702-982-4000 or visit www.findlaychevy.com.
Findlay Automotive Group was founded in 1961 by the late Pete Findlay, whose son, Cliff, now oversees new and used automobile dealerships in Nevada, Utah, Arizona and Idaho.