Hillary Clinton accepts Democratic nomination for president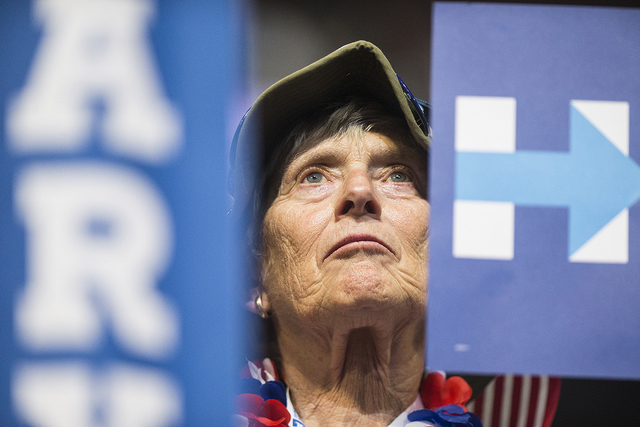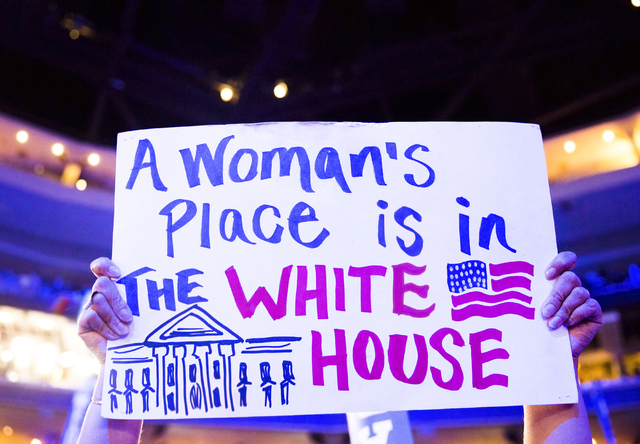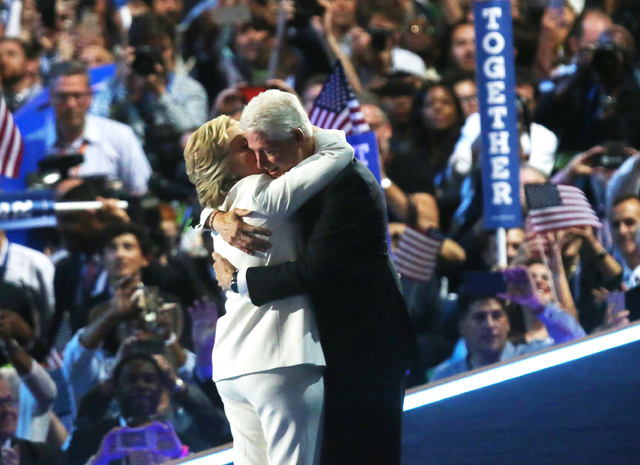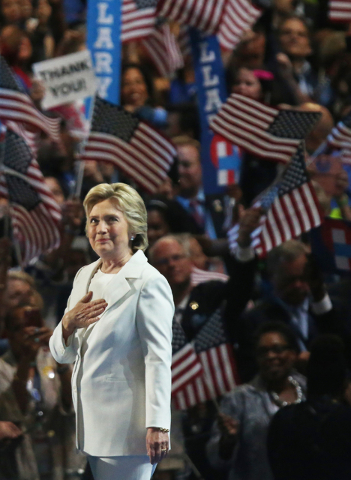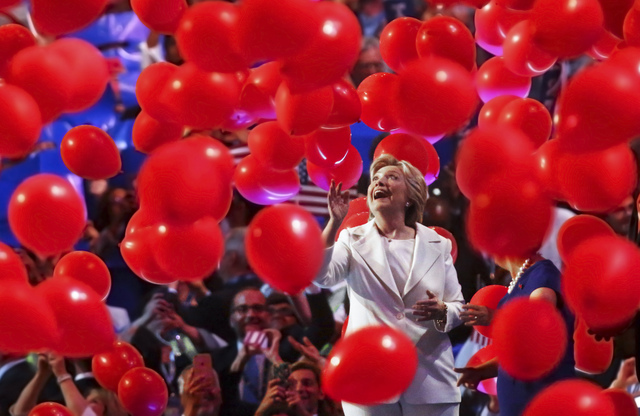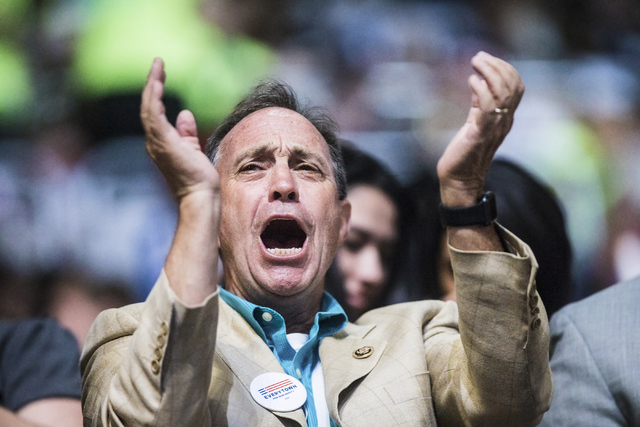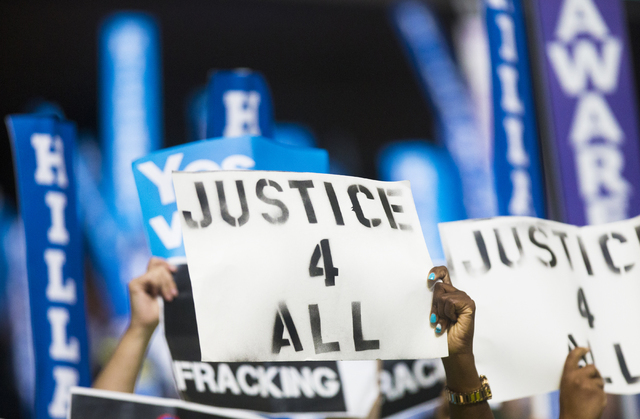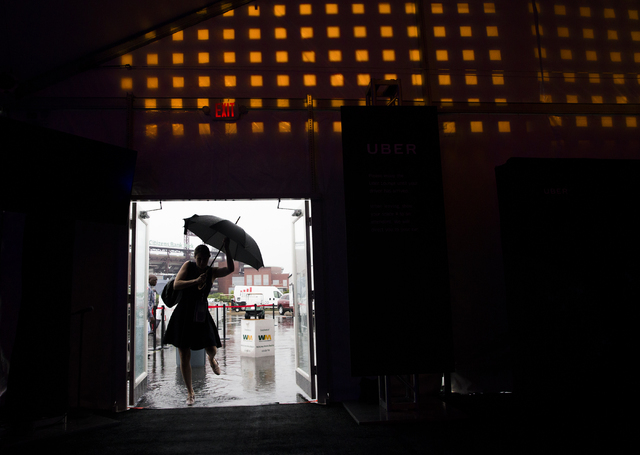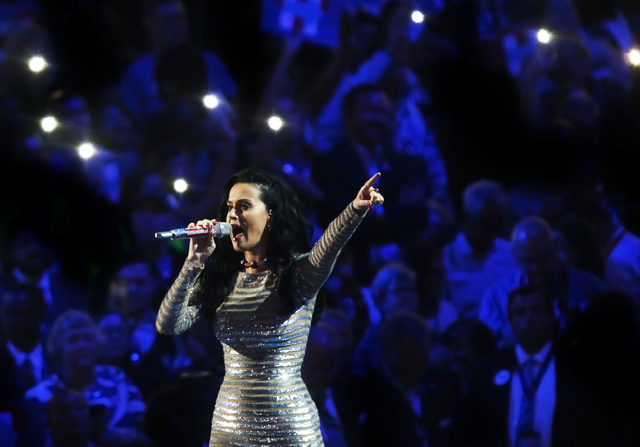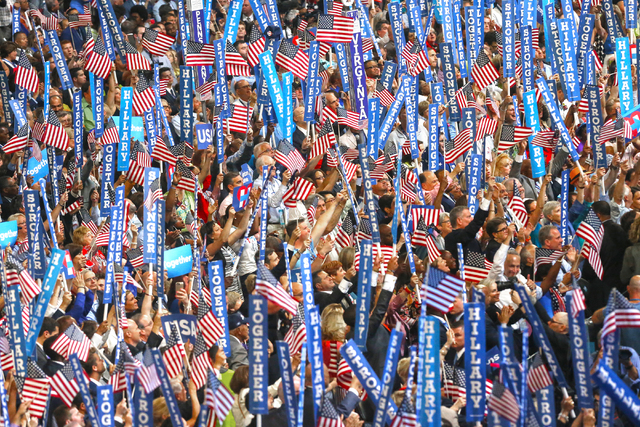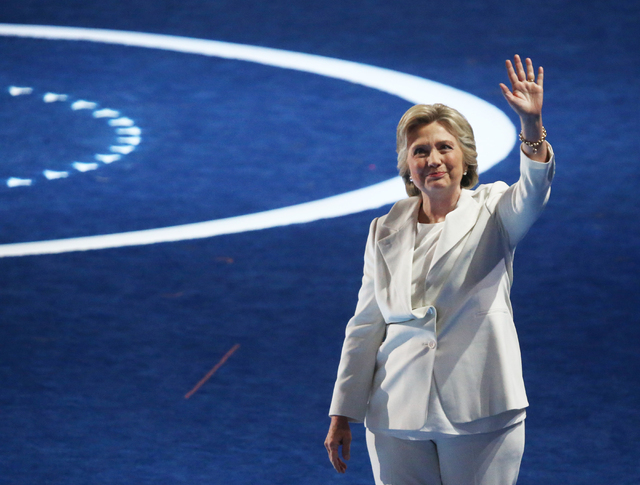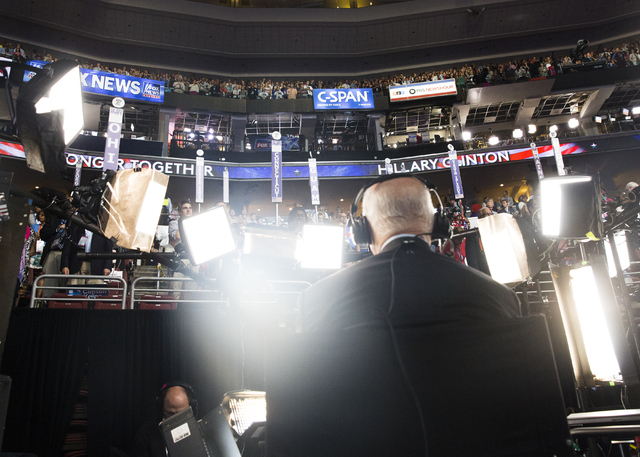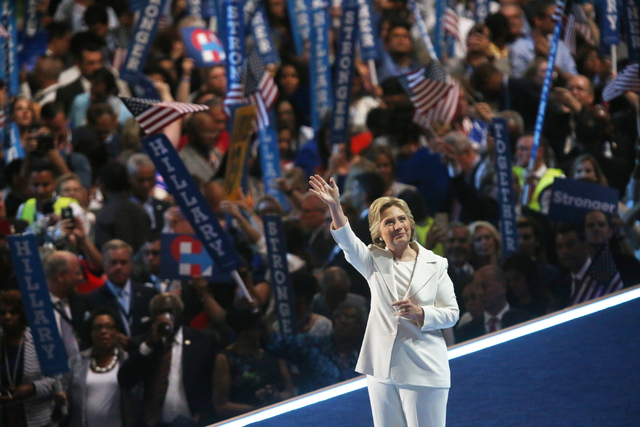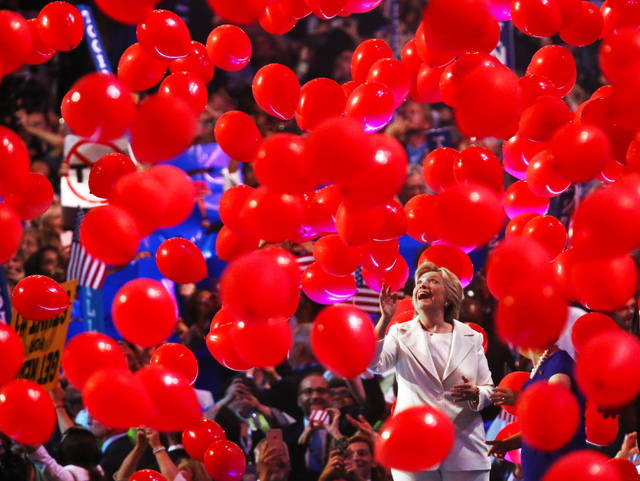 PHILADELPHIA — Hillary Clinton accepted the nomination for president at the Democratic National Convention on Thursday, making history as the first woman from a major party in the U.S. to do so.
"We are clear-eyed about what our country is up against," Clinton said. "But we are not afraid. We will rise to the challenge, just as we always have," Clinton said.
Clinton's path to the White House is a two-pronged approach of emphasizing her public service experience, which includes serving as secretary of state and a U.S. senator, and contrasting herself with Republican nominee Donald Trump.
In that vein, she took aim at Trump's often-stated goal of building a wall along the border with Mexico.
"We will not build a wall. Instead we will build an economy where everyone who wants a good job can get one," Clinton said.
She said she will work to "build a path to citizenship for millions of immigrants who are already contributing."
Clinton's daughter, Chelsea, introduced her, talking about her relationship with her mother and sharing anecdotes such as when Clinton, as the first lady, fought unsuccessfully for universal health care in 1994.
"As her daughter, I've had a special window into how she serves," Chelsea said. "I've seen her holding the hands of mothers struggling to feed their kids or get them the health care they need; I've seen my mother promising to do everything she could to help."
A biographical video spotlighted Clinton's public service, including when, as a U.S. senator representing New York in the aftermath of the 9/11 terrorist attacks, she pushed for funding and health care for first responders.
"America is once again at a moment of reckoning," Hillary Clinton said. "Powerful forces are threatening to pull us apart. Bonds of trust and respect are fraying. And just as with our founders there are no guarantees. It truly is up to us. We have to decide whether we will all work together so we can all rise together."
BREAKING A BARRIER
Clinton brought roars of approval from the audience as she noted the barrier she's breaking.
"Tonight we've reached a milestone in our nation's march toward a more perfect union," Clinton said. "The first time that a major party has nominated a woman for president."
She added: "I'm happy for boys and men because when any barrier falls in America, it clears the way for everyone. … After all when there are no ceilings, the sky's the limit."
Clinton's journey to the 2016 nomination was long. She first entered the national stage when her husband, Bill Clinton, ran for president in 1992 and she became the nation's first lady for eight years.
After the Clintons left the White House in January 2001, she became a U.S. senator. Clinton made an unsuccessful run for the presidential nomination in 2008, losing to Barack Obama, the first African-American elected to the post. She served in his administration as secretary of state.
Clinton cast herself as the candidate with a known record and experience, including as a well-traveled former secretary of state who went to 112 nations. In contrast, Trump is a boaster who cannot be trusted and offers "empty promises," she said
"In the end it comes down to what Donald Trump doesn't get. America is great because America is good."
The final, and only competitive, candidate in Clinton's 2016 nomination battle was U.S. Sen. Bernie Sanders, I-Vt. In the end, Sanders endorsed Clinton in a bid for unity.
Clinton thanked Sanders on Thursday, echoing some of the populist themes he put forward.
"If you believe that companies should share profits, not pad executive bonuses, join us," Clinton said. "If you believe the minimum wage should be a living wage and no one working full time should have to raise their children in poverty, join us."
'HE JUST STIFFED THEM'
Clinton criticized Trump's business record, including his entry in the casino industry in New Jersey.
"In Atlantic City 60 miles from here, you will find contractors and small businesses who lost everything because Donald Trump refused to pay his bills," she said, adding it wasn't because he coudn't.
"He just stiffed them," she said, adding that "Trump walked away and left working people holding the bag."
Clinton also mocked Trump for saying he knows more about the terrorist group Islamic State "than the generals."
"No Donald, you don't," she said.
A cascade of confetti, red, white and blue balloons glided down into the arena of the Wells Fargo Center as Clinton's speech ended. Pyrotechnics flared first, sending sparks up on the stage behind her. Her running mate, U.S. Sen. Tim Kaine of Virginia, joined her on the stage with their families.
Nevada was a key state in Clinton's path to the nomination. The February Democratic caucus in Nevada favored Clinton over Sanders. Clinton's win gave her campaign momentum, coming after she had narrowly won the Iowa caucus and lost the New Hampshire primary to Sanders.
For supporters, Clinton's nomination also represents the broader arc of how women have shattered the glass ceiling on multiple fronts, from sports to careers and politics.
"It's very historic but for me, it's even more than that — it's everything we've worked for all these years," said Roberta Lange, chairwoman in the Nevada State Democratic Party.
The Republican National Convention was in Cleveland last week, giving voters a broad, prime-time perspective on the differences between the two candidates. Trump's unconventional campaign surprised the GOP establishment, as the billionaire without any elected experience racked up primary and caucus wins throughout the U.S., including in Nevada.
Contact Ben Botkin at bbotkin@reviewjournal.com. Follow @BenBotkin1 on Twitter.