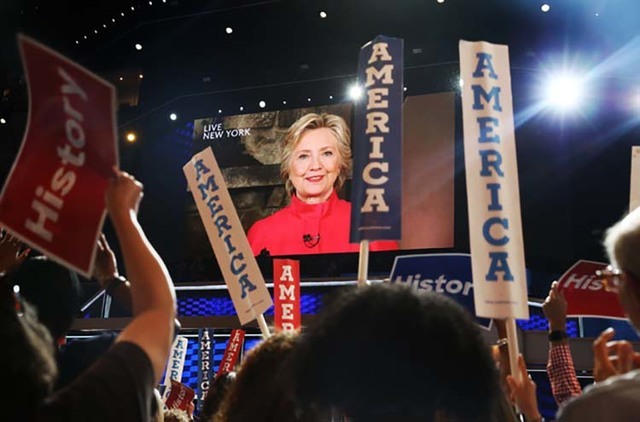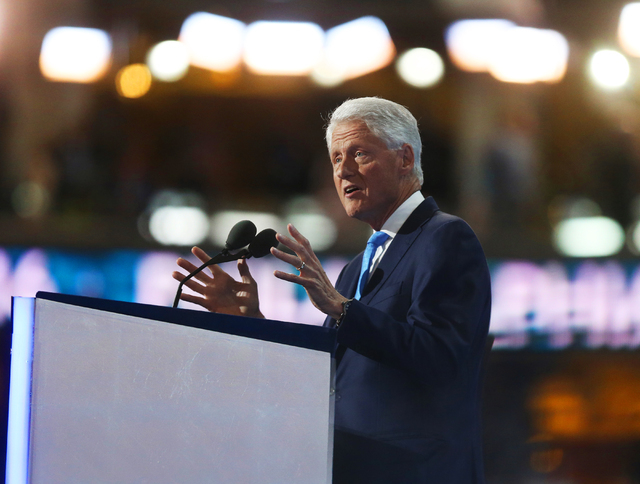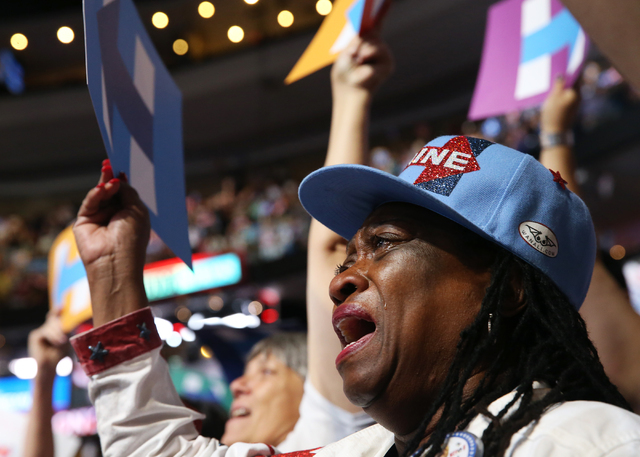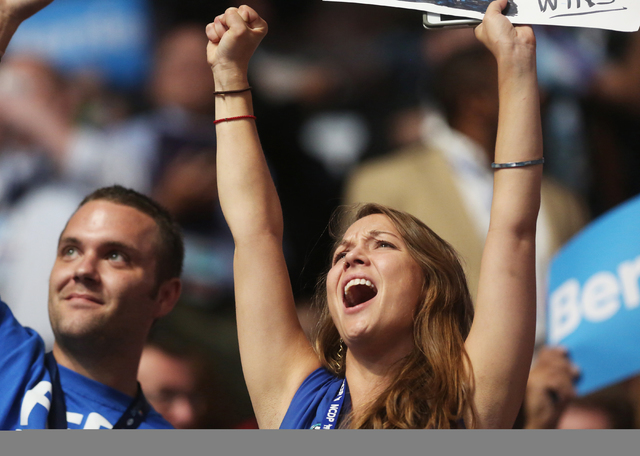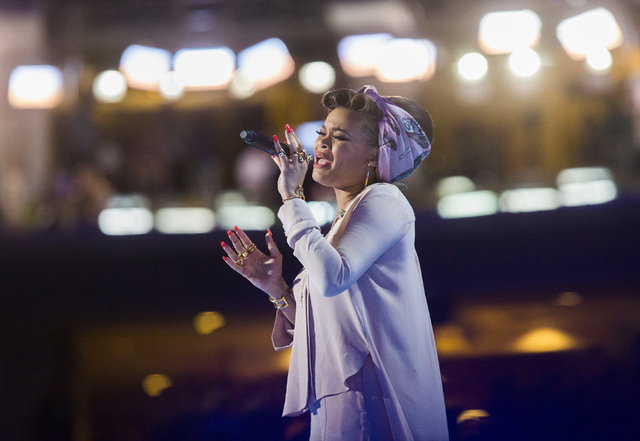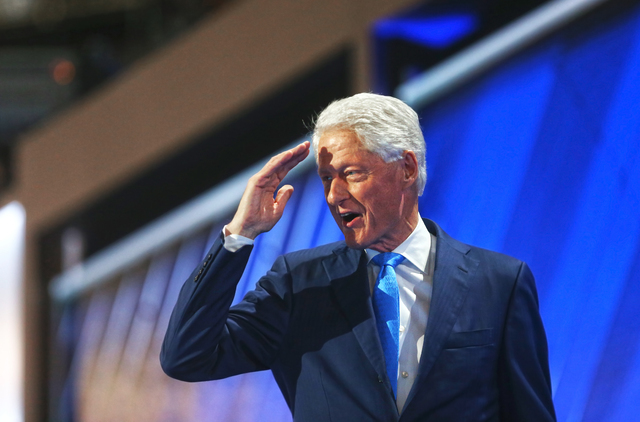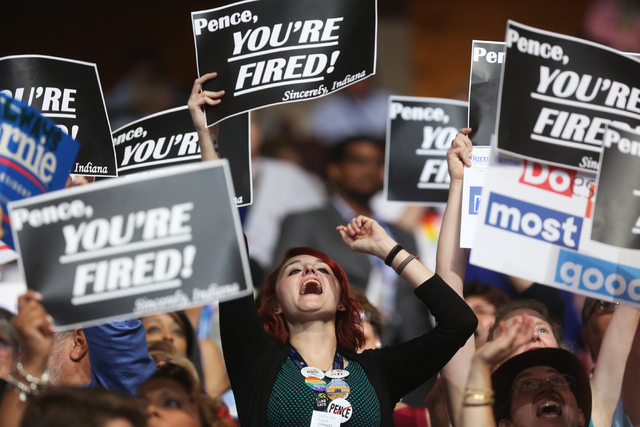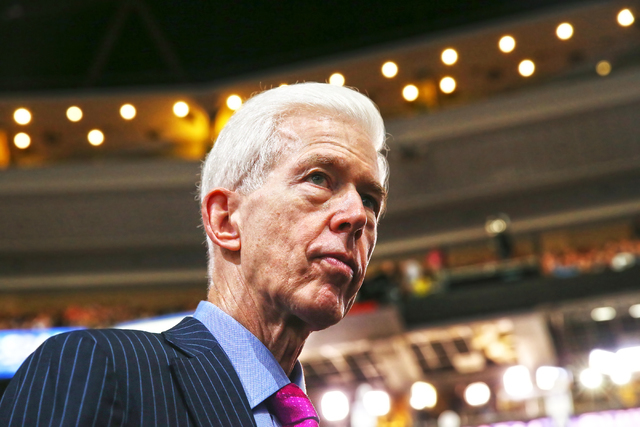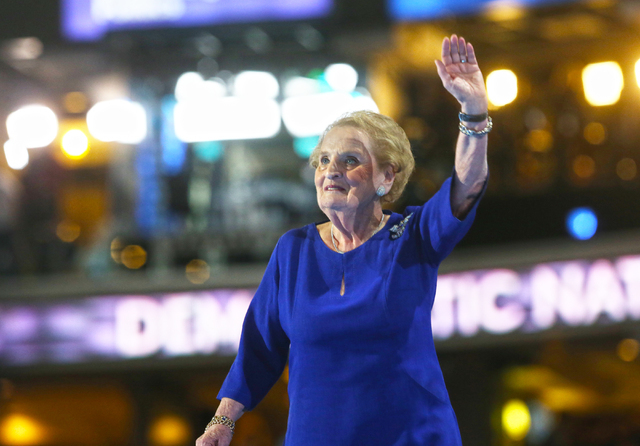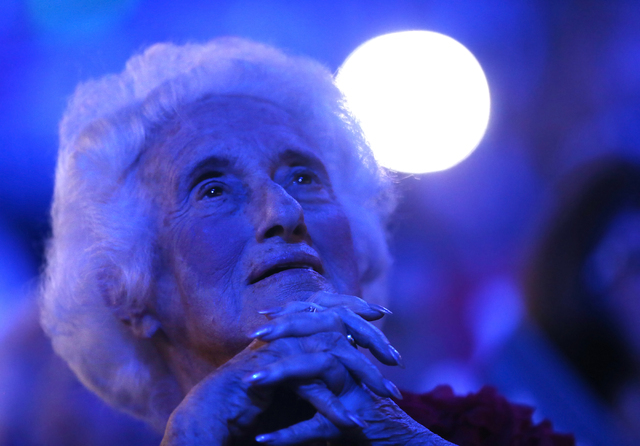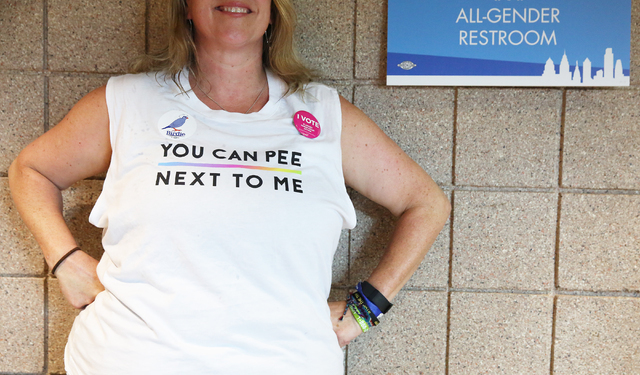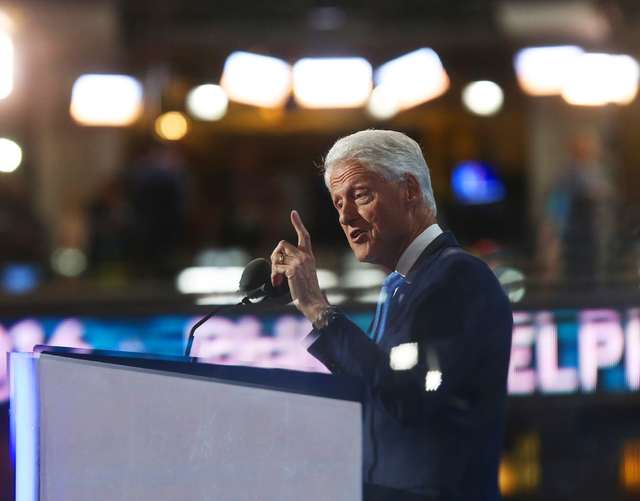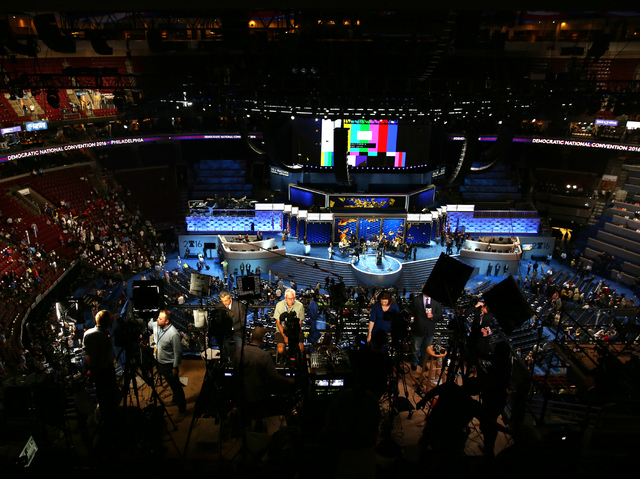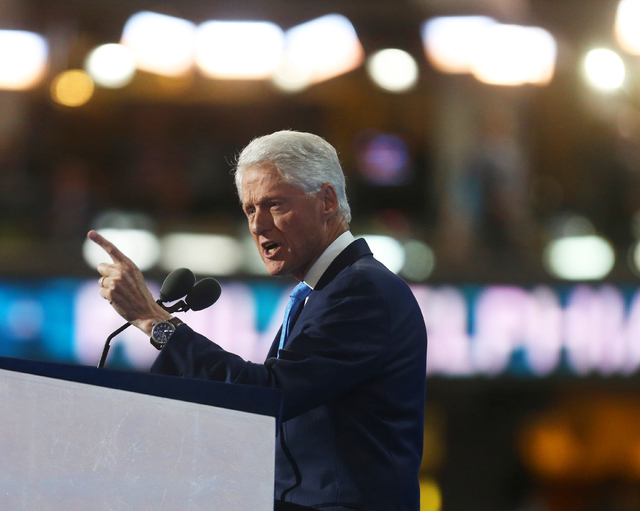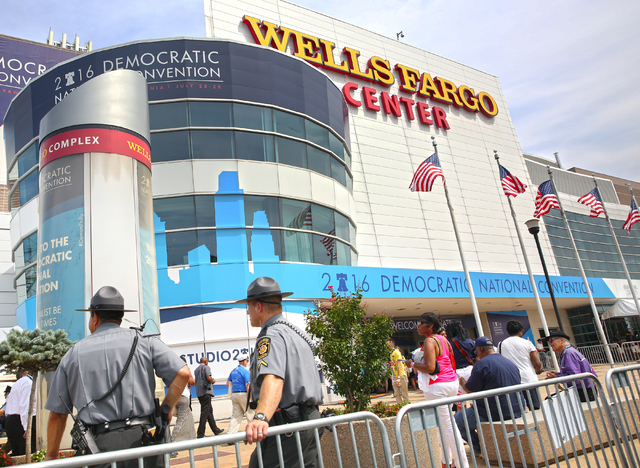 PHILADELPHIA — Hillary Clinton won the Democratic nomination for president Tuesday, making history as the first woman from a major party to do so.
The Democratic National Convention in Philadelphia erupted in cheers throughout the roll call process, when each state and U.S. territory announced the delegate votes they were casting for Clinton and U.S. Sen. Bernie Sanders, I-Vt.
Clinton appeared on a screen live from New York after a lineup of speakers, including her husband former President Bill Clinton, who called her the "best darned change-maker I have ever met in my life."
The crowd loudly cheered as she appeared on a large color screen after black-and-white images of former presidents appeared.
"This is really your victory," Clinton said. "This is really your night."
Clinton offered advice to any young girls watching: She may be the first female president, "but one of you is next."
The convention featured a lineup of prominent women, including actress Meryl Streep, former Secretary of State Madeleine Albright — the country's first female secretary of state — and House Minority Leader Nancy Pelosi, D-Calif., who was the nation's first female speaker of the House.
NEVADA SUPPORT
Most of Nevada's 43 delegates and superdelegates supported Clinton, with 27 for her and 16 for Sanders. State Sen. Aaron Ford of Las Vegas announced the results after U.S. Rep. Dina Titus of Las Vegas introduced him.
The Silver State's role in the Democratic National Convention was a continuation of Nevada's Democratic caucus in February, when voters supported Clinton over Sanders.
Sanders, seated with his home state's delegation, moved that all procedural rules be suspended to nominate Clinton by acclamation. The gesture was met with roars of approval throughout the arena.
Female delegates from Nevada said witnessing Clinton's history-making nomination was unforgettable, and they praised Sanders for promoting unity.
"I cried," said Alicia Tucker, a 34-year-old nursing student from Las Vegas. "I couldn't hold my signs anymore. I'm so proud of him."
The moment came 240 years after the colonies declared independence from British rule in 1776.
"I feel like I've been waiting 240 years for this," Tucker said. "This is for every woman before me and every woman after me."
Superdelegate Artie Blanco, 42, of Las Vegas, said: "I have so much pride and emotion. It's like: It's about time."
Amid the push for unity, many disappointed Sanders delegates, including some from Nevada's group, staged a walkout from the arena after the outcome and flooded the media tent area. The convention started with unrest earlier this week amid a leak of nearly 20,000 emails that suggested national Democratic officials favored Clinton's campaign over Sanders during the primary.
Die-hard Sanders supporters said the scales were rigged unfairly in favor of Clinton and against the white-haired senator from Vermont, while Clinton supporters have said she won more states and, as a result, more delegates.
"We think this whole thing was rigged," said Angie Morelli, 33, a Nevada delegate supporting Sanders. "We also think that they're giving this classy image that this is a united party and it's not."
HUSBAND'S SPEECH
The former president's speech stretched from his and Hillary's early days together before and after they married and her early social justice work that included pushing for education and health reform.
"She always wants to move the ball forward," Bill Clinton said. "That is just who she is."
Clinton's speech came before a national audience with voters who backed him in the 1990s and a generation too young to remember when his wife was first lady before becoming a U.S. senator from New York and later secretary of state under President Barack Obama.
Bill Clinton went back even earlier to 1971, when the two met as students at Yale Law School. He spoke of Hillary Clinton's early work on multiple fronts: registering Mexican-American voters in South Texas, performing research that helped disabled children gain access to public schools, and starting the first legal aid clinic in northwest Arkansas.
Clinton also spoke of his wife's influence on his political career. After losing his re-election bid for Arkansas governor in 1980, Hillary Clinton told him he needed to talk to people about why he lost and determine a path forward if he were to run again.
Two years later, he again was elected governor of Arkansas.
"My experience is it's a pretty good thing to follow her advice," Bill Clinton said.
Comparing his wife with the campaign of Republican Donald Trump, Clinton said; "One is real. The other is made up."
The crowd roared.
"You just have to decide which is which, my fellow Americans. The real one has done more positive change-making before she was 30 than many public officials do in a lifetime."
For Nevada delegates, the former president's speech was widely anticipated before he took the stage.
"He's always been one to be able to galvanize support," said Ford, who supports Hillary Clinton.
Blanco voted for the first time in the 1992 primary for Bill Clinton when she was an 18-year-old high school senior in Houston. Her interest in his campaign increased after writing a high school paper about candidates in that election.
"I think tonight, instead of it being a former president, it is really about the husband of our nominee," Blanco said. "To me, it's this is the husband's story and he knows what it takes to be president and he knows that she's ready."
Contact Ben Botkin at bbotkin@reviewjournal.com. Find @BenBotkin1 on Twitter.
RELATED
Las Vegan spending week with her Texas dad — at Democratic National Convention
Las Vegas immigrants take center stage at Democratic convention
Hillary Clinton, Tim Kaine debut as Democratic ticket in Florida
Hacked emails reveal Democratic party hostility to Bernie Sanders
Sanders supporters protest after Hillary Clinton clinches nomination — PHOTOS