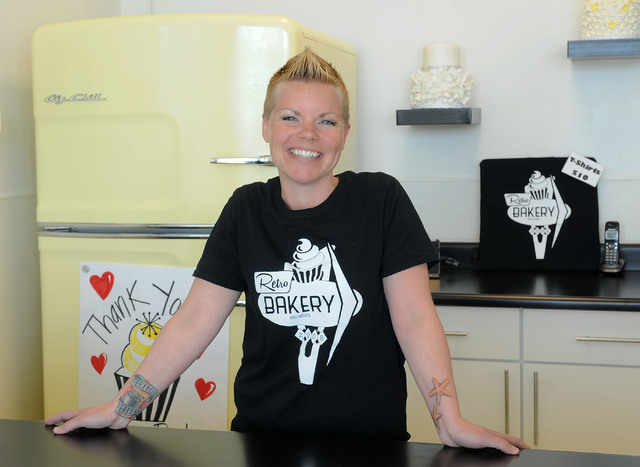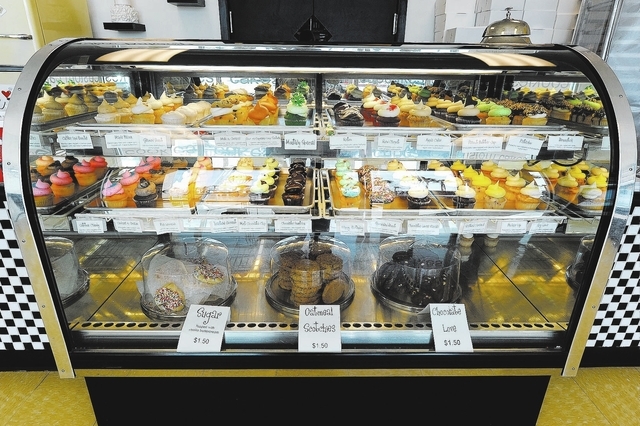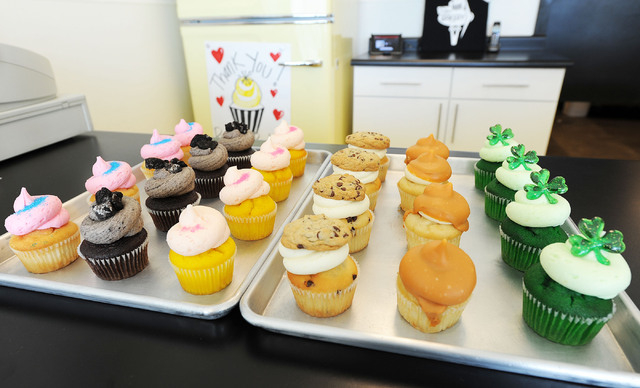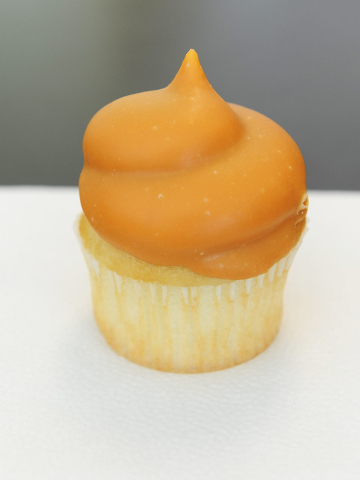 ‪Few people can say that their hobby has escalated to a full-blown operation, but for a 10-year stay-at-home mother, her hobby became just that. ‬
‪‪Kari Haskell, a home baker, started experimenting with cupcakes as a form of entertainment from her daily routine, but the operation became more serious. With the support of her husband, Brian, Retro Bakery was created.
"This was Kari's project. She named it, created it and designed it," Brian Haskell said. "I had enough faith in her to drop all of our life savings into this business and quit my job. I knew we would succeed."
The store opened at 7785 N. Durango Drive, No. 130, in 2008 and has gathered a regular following of people who enjoy Kari Haskell's buttercream sweetness.
Kari Haskell describes the cupcake as "retro" with a minimal design, adding that most of the cupcakes are based on popular desserts.
Despite not having a business background, Brian Haskell said he supported his wife for the sacrifices she made for him as a stay-at-home mother.
"We've always tried to be noncompetitive and focus on this being a neighborhood bakery," he said. "Being here for our neighbors has given us an edge."
Kari has expanded her business from selling 10 to 24 different flavors, with four cupcakes available for a limited of time.
Hop Scotch, a vanilla cake topped with vanilla buttercream dipped in butterscotch ganache, is the top-selling flavor, according to Kari. Other popular flavors include maple bacon, milk and cookies and candied yam, which she sells only on the Monday, Tuesday and Wednesday before Thanksgiving.
She makes a special cupcake each month designed to a theme. In March, she created a shamrock shake cupcake that includes a "mystical and magical" ring.
Next month, she plans to create an April Fools' Day cupcake that will include a sweet and spicy flavor.
"It's getting harder and harder to come up with different flavors because we've done so many," Kari said. "Sometimes I bake three or four versions of a flavor, and the staff helps me decide which one is the keeper."
She uses buttercream as a base for the frosting and alters the taste accordingly.
For vegans, she offers three chocolate cupcakes that include vanilla bean, Oreos and peanut butter, with a 24-hour notice.
Most of the flavors are ice cream-themed, such as drumstick, which is a vanilla cake topped with vanilla buttercream and dipped in chocolate with crushed nuts. She also has pistachio, mint chocolate chip and a special brownie sundae available every Friday.
Although the bakery specializes in cupcakes and customized cakes, it also sells chocolate, oatmeal and sugar cookies.
"We receive a lot of customized cake requests from people who are in different countries or out-of-state," Kari said. "Locals will even come as far as Henderson."
People interested in ordering a customized cake must place an order two weeks to a month in advance.
Brian is in charge of creating custom cakes that involve a simple, clean and modern design. He said he receives the most orders for birthday, baby shower and wedding cakes.
He added that many of the requested cake designs are usually the most popular posts on Pinterest.
In order to accommodate tourists, the bakery can make deliveries for a $20 to $30 fee depending on the location.
The bakery has nine employees, but Kari said she makes every cupcake and cookie herself.
Erica Frizzell, 20, started working at the bakery a month ago. Before that, she said she was a customer and fan of Kari's cupcakes.
"This is such a cheery place to work at," Frizzell said. "Customers and workers are always smiling, and the work environment creates a positive flow. We get a lot of regulars here."
Kari said that despite multiple requests, she has no plans of opening a second bakery. She wants to focus on her store and continue to place her efforts on her sweet creations.
"This bakery is our third child. It's life or death for all of us," she said. "The only complaint we've received is that our cupcakes are too sweet."
Store hours are from 8 a.m. to 6 p.m. Monday through Thursdays, 8 a.m. to 7 p.m. Fridays and 10 a.m. to 6 p.m. Saturdays. For more information, call 702-586-3740 or visit retrobakerylv.com.
Contact North Las Vegas and Centennial View reporter Sandy Lopez at slopez@viewnews.com or 702-383-4686.