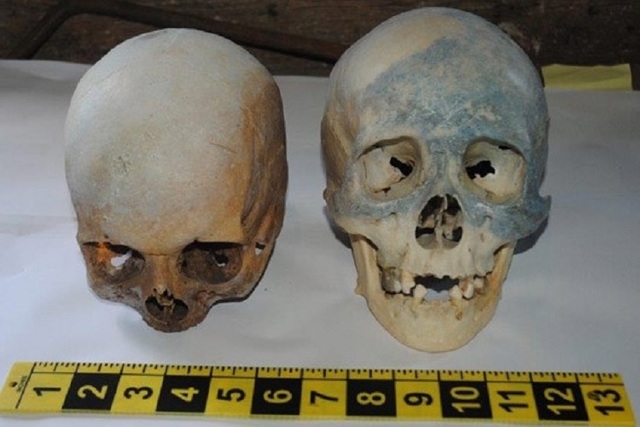 Stamford, CT — The gruesome discovery of two human skulls the day before Halloween has police in Stamford, Conn., investigating.
The skulls were brought to the Stamford Refuse Transfer Station at Pumping Station Road Thursday afternoon after a company called Junk Loggers cleaned out a home.
Detectives closed the area off and processed the scene. Along with the skulls, they said they found a mandible and several books on Satan and witchcraft, according to WFSB.
Junk Loggers said a man from Fairfield recently died and it was called to clean out his home. It said it first discovered the skulls and other cult items.
The medical examiner's office confirmed that the skulls were human and that they belonged to a woman and an older man.
The remains were transported to the state's medical examiner's office on Friday morning for further examination. They are trying to figure out the origin of where they came from, the possible cause of death and how they ended up at the transfer station.