Incumbent Kirkpatrick beats Ross in Clark County Commission District B Democratic race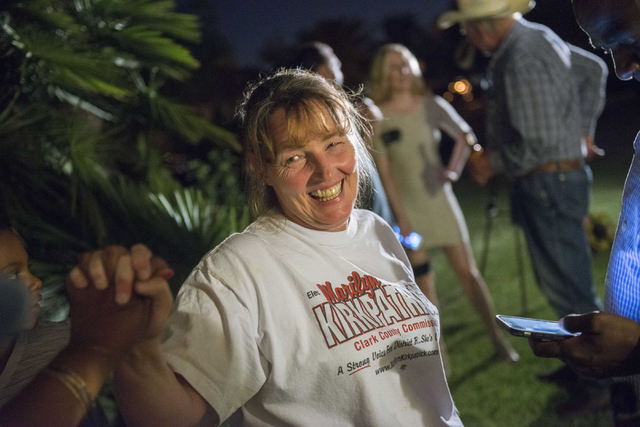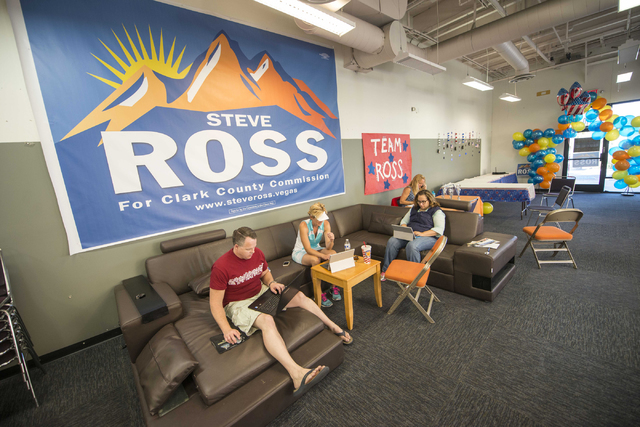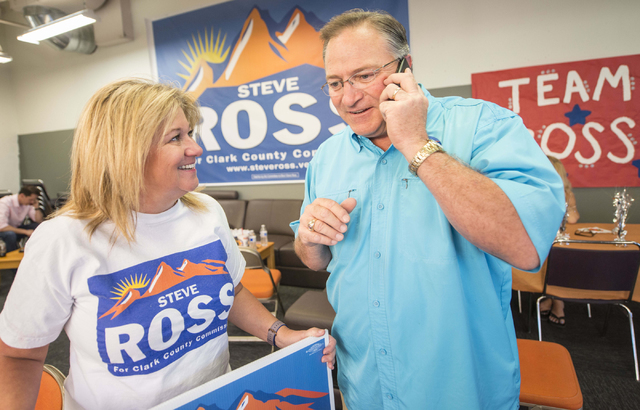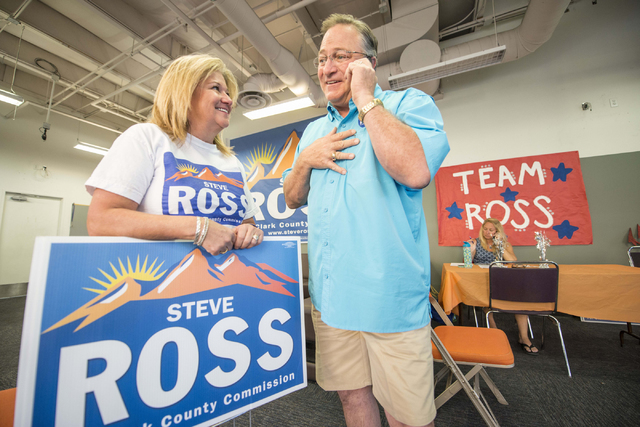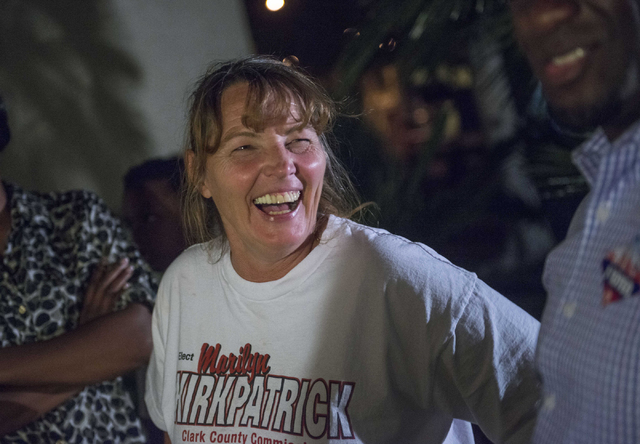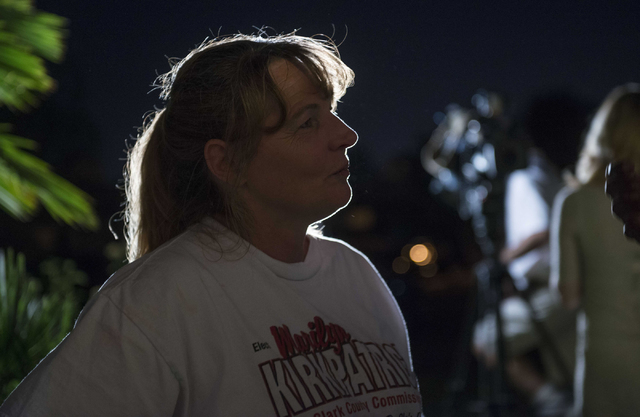 Incumbent Marilyn Kirkpatrick will advance to the November general election on Clark County Commission's District B Democratic ticket.
Kirkpatrick trounced fellow Democratic hopeful Steve Ross by claiming 65 percent of the vote, according to final ballot counts.
The faceoff between the former assemblywoman and termed-out Las Vegas city councilman was the most high-profile commission contest, as both were longtime Southern Nevada names vying for the Democrat-held board.
The race was supposed to be a free-for-all without an incumbent. That changed when County Commissioner Tom Collins resigned in August in characteristically mercurial fashion .
His resignation paved the way for Kirkpatrick, who then was appointed to Collins' seat by Gov. Brian Sandoval.
Collins wrote in a tweet at the time that the appointment drowned out Kirkpatrick's challengers' chances "like a rat in a rainstorm."
Kirkpatrick was first elected to the Assembly in 2004 and served as speaker. Term limits prevented her from seeking re-election.
A mysterious political action committee hammered Ross during the race with attack fliers with inaccurate information about the date of the primary election and Ross' positions on issues. The Ross campaign filed ethics complaints over the fliers.
"We fought against an ugly dark money effort aimed at myself and my family," Ross said in a statement. "While we were disappointed in the results, we are forever grateful for our over 500 donors and countless volunteers that made this a great campaign."
One of the ads claimed Ross opposed gay marriage.
Ross' son Shane Ross is gay. A picture that shows Shane Ross with his partner has been featured in several of Ross' recent campaign ads.
Kirkpatrick declined to comment on the ads.
"I'm excited that the voters believed in me. I look forward to a lot of great stuff in District B," Kirkpatrick said of her primary victory.
She said she will work just as hard on the general.
Kirkpatrick outspent Ross by more than $200,000.
Meanwhile, the fight to be on the District B Republican ticket went to Boyd Gaming Corp. Facility Director Kevin M. Williams in a landslide. He had 76 percent of the vote, while his opponent, Chris "Rino" Dyer, netted only 24 percent. Dyer told the Las Vegas Review-Journal he ran on a whim and didn't think Kirkpatrick could be beat.
The other commission race with a primary was District C. Stephen Sedlmeyer defeated Gary Hosea for the chance to try to oust Democratic incumbent Larry Brown. Sedlmeyer captured 56 percent of the vote, Hosea 44.
Brown has served on the commission since 2009.
Contact Bethany Barnes at bbarnes@reviewjournal.com or 702-477-3861. Find her on Twitter: @betsbarnes