Injured grandma survives for 2 days after crashing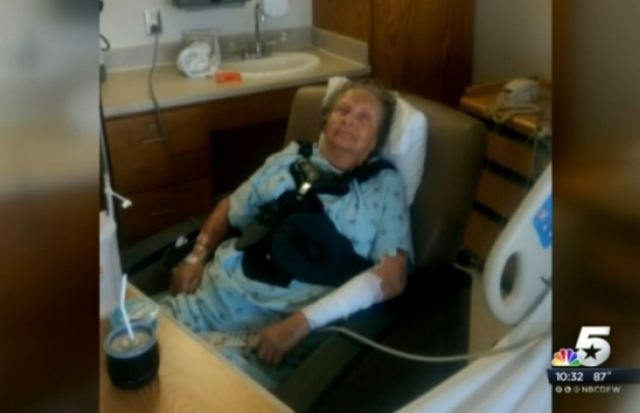 AUSTIN, Texas — A 75-year-old Texas woman who crashed her car into a rural ravine and fractured her spine survived for two days by drinking three cans of soda and water she collected with a rag, police said on Tuesday.
Wanda Mobley was driving to Oklahoma when her car went off the road on Friday near Seymour, Texas, about 160 miles northwest of Dallas, according to the Baylor County Sheriff's Office.
Cell phone signals indicated she was near Seymour. A relative searching for her on Sunday saw a highway sign that had been hit by a car and found Mobley's vehicle in a ravine about 150 yards from the road, the office said.
"She could have been there for a long time and nobody would ever see her," Baylor County Sheriff Bob Elliott told TV news broadcaster NBCDFW.
Mobley suffered a compression fracture to her spine and is being treated at an area hospital.