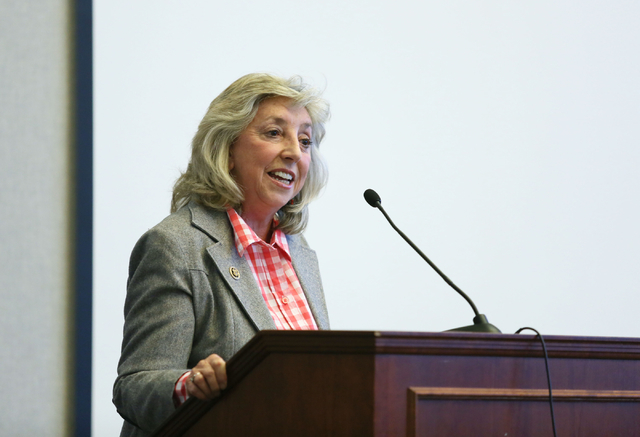 WASHINGTON — President Barack Obama's nuclear agreement with Iran appeared likely to remain intact following historic votes in Congress last week.
Democrats supportive of the president blocked a Republican effort in the Senate to disapprove the deal. The key vote was a procedural one in which GOP leaders failed to get 60 votes to move forward with a resolution against the agreement.
Senate Majority Leader Mitch McConnell, R-Ky., said he would schedule another vote in the coming week to break the logjam. But Democratic leader Sen. Harry Reid of Nevada predicted the outcome would be the same.
The Senate action muted the significance of a vote in the House on the agreement. There, lawmakers voted 162-269 against the deal. Twenty-five Democrats joined the entire Republican caucus in disapproval. For the deal to be rejected, both the House and Senate would have had to vote against it.
The votes capped weeks of debate since Secretary of State John Kerry in July unveiled the agreement negotiated by the United States and five other powers with Iran that seeks to curb the Middle Eastern nation's opportunities to develop nuclear weapons in return for the removal of crippling economic sanctions.
Obama argued the agreement called for restrictions on Iran's nuclear capabilities and a regime of inspections to ensure it remains honest.
Critics said Iran cannot be trusted not to cheat and evade detection. In the meantime, they said the removal of sanctions will free billions of dollars for Iran to threaten Israel and foment terrorist uprisings in the region.
In the Senate, the key procedural vote was 58-42, with Republicans falling two votes short of the 60 needed to close down a Democratic filibuster.
Reid voted for the Iran agreement. Sen. Dean Heller, R-Nev., voted against it.
In the House, Rep. Dina Titus, D-Nev., voted for the deal. Reps. Joe Heck, Cresent Hardy and Mark Amodei, all R-Nev., voted against it.
Contact Review-Journal Washington Bureau Chief Steve Tetreault at stetreault@reviewjournal.com or 202-783-1760. Find him on Twitter: @STetreaultDC.