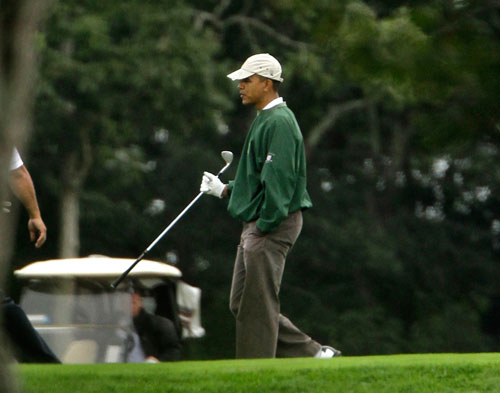 President Barack Obama is headed to Nevada again.
Will this be another pointless rah-rah event dedicated solely for the re-election of a Big Government devotee? Or might this be the much expected trip in which the president brings gifts to bribe Nevadans into thinking twice about sending Sharron Angle to Washington, D.C.?
Las Vegas is, after all, ground zero for the Obama Recession. We're at 14% unemployment and counting. And so far, all President Obama has done for Las Vegas is make it worse with verbal swipes at how American businesses (and Americans themselves) ought to think twice about visiting the city.
That's why every time I hear the president's going to make another trip to Nevada to campaign for Harry Reid, I wonder whether this will be the trip in which the president ups the ante and brings a whole lotta economic sugar with him.
He's got the power with the simple wave of a hand to "make it so". If not the redirection of thousands of jobs to the Nevada Test Site, Nellis Air Force Base or Yucca Mountain, he's got billions of stimulus dollars that could be diverted into Nevada at the drop of a hat.
Will this be our "Christmas In July Trip" to show Nevadans in a very real way the merits of re-electing Sen. Harry Reid? Or, to reference an old joke, … if we dig through this pile of horse manure, we will find a pony …
… won't we?