It's a crazy life for 'Pawn Stars' Chumlee
September 13, 2013 - 10:25 am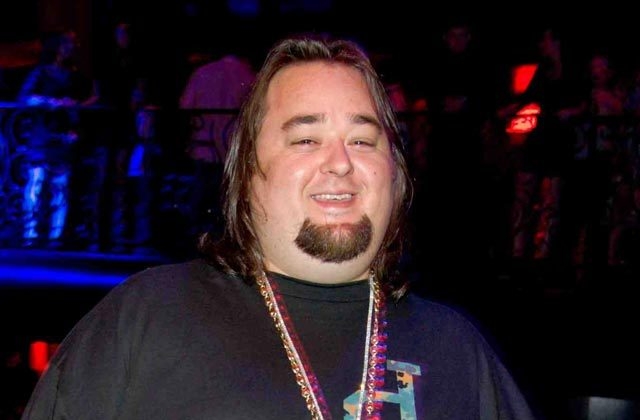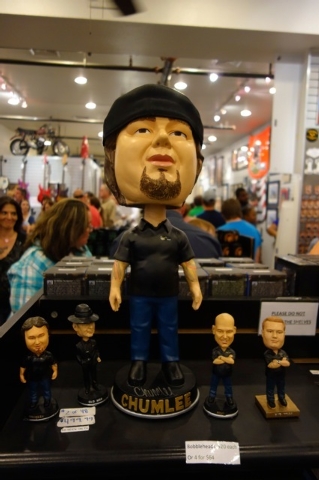 Four years in and life just keeps getting crazier for Austin "Chumlee" Russell, the improbable breakout star of "Pawn Stars."
During an interview, Russell revealed the blush-inducing fan request he gets "all the time," Nazi stuff and a family tragedy that led to his 75-pound weight loss.
The highlights:
Tell us about your new bobble-head doll.
"I think it's two feet high and goes for $500. It was priced at a price I wasn't comfortable with. There's only 50 of 'em."
What celebrities have you met in the shop and what are some of the weirdest things you've seen come in?
"(Former NFL quarterback) Rich Gannon came in with his family; three or four daughters and his wife. He said 'we're big fans of the show. I got 10 poker chips. I want to see what they're worth.' He sold one or two of them so he could get a receipt and show he did a transaction with us. A lot of weird stuff comes in. We get a lot of Nazi stuff. We pass on a lot of the Nazi stuff even though it's worth good money."
Do you, Rick and Cory have personal assistants?
"Rick and Cory have two they kind of share. One is more of a handyman and the other is more of an office guy. My guy accomplishes things for me that are hard for me to do with my life. He goes grocery shopping when I need it. If I need a new pair of jeans. I'm a big (Michael) Jordan fan, so Jordans come out, you have to wait in line for two hours to get tickets. So I send him to get my tickets. Just a lot of day-to-day stuff."
Your hobbies?
"I love rap music. Collecting shoes is my biggest hobby. I've got a couple hundred pairs of Nikes and Jordans. I got a lot of hats too. I like to play basketball but nothing competition wise."
For a while you lived in Las Vegas Country Club, on one of the most affluent cul-de-sacs in town. How was that?
"We shot a couple rap videos on the street and had a few barbecues. It was a nice time. For the most part the neighbors liked me. Now I'm in a house surrounded by desert."
I'm guessing your rent has jumped significantly, from your pre-"Pawn Stars" day to now. Before your latest move, where did you live and what was rent costing you?
"I lived at the Panorama (the new towers along I-15) before moving to the Country Club. And I was at Turnberry. I think my rent went from $1,100 a month to $2,500 to $2,800."
What's the hottest-selling merchandise?
"They're selling thousands of shirts a day, I would guess it would have to be the shirts. I couldn't even answer that question. I don't keep track of that kind of stuff. I'd have to guess it's probably me. Actually, I just license my image to Rick to do as he pleases."
What's the most amazing part of this wave you're riding?
"The most amazing thing, really, is that we can go on this journey and have it continue for this long. Here we are four years down the road over 200 episodes and it's crazy to imagine it's still growing. They changed our day, changed our time and we're still going strong, still pulling amazing rankings during the NBA finals."
The craziest requests you get?
"People want me to call their friend on the phone and talk to them. But at least 1,000 times, no, 100,000 times, a guy will say 'take a picture with my wife. Now, put your face in her boobies and motorboat 'em.' I'm thinking to myself, 'dude, are you serious?' Of course I'm not going to be setting that kind of an example. And that's all of time."
So, you bought your girlfriend new boobs for her birthday?
"She wanted a boob job and she was going to pay it herself but she works so hard. She's a chef for a major casino. I thought to myself, it literally takes me a couple hours of work to buy a boob job so why would I make her pay for them. She had her money saved up and I just felt it was the right thing to do. That's a good birthday present, right?"
That admission, folks, might be as close you'll get to Chum talking about how much he's getting paid: If he's making $2,500 an hour for the show and the merchandise and public appearances, he'd be pulling in $100,000 a week.
When the interview ended, "Chum" announced he was "off to the gym." He's lost 75 pounds in a year. "I'm going to the gym six days a week. I'm eating right. Well-balanced diet. I drink a juice smoothie every morning. My dad died from pancreatic cancer at 54, two weeks before the show aired. I'm making sure I'm eating my vegetables and staying away from the red meat."
YOU MIGHT FIND CHUM…
Attending rap shows at The House of Blues (Mandalay Bay).
Having sushi at his favorite Japanese restaurant on Paradise Road.
Shopping at Louis Vuitton stores. His dog, Forest, a blue-nosed pitbull, wears a Louis Vuitton collar, a gift from a friend.
Catching lunch at downtown eateries Rachel's and Triple George.
Cruising Las Vegas in one of luxury cars from a collection that includes a Rolls-Royce Phantom, a Maserati Gran Turismo, a Cadillac Escalade, Range Rover, and a 1964 Impala SS. It wasn't that long ago that his father bought him a Geo Metro for $900 before Chum moved up to a Ford Fusion.