Jeb Bush blasts Trump, talks of his own plans for education, immigration — VIDEO
December 14, 2015 - 8:41 pm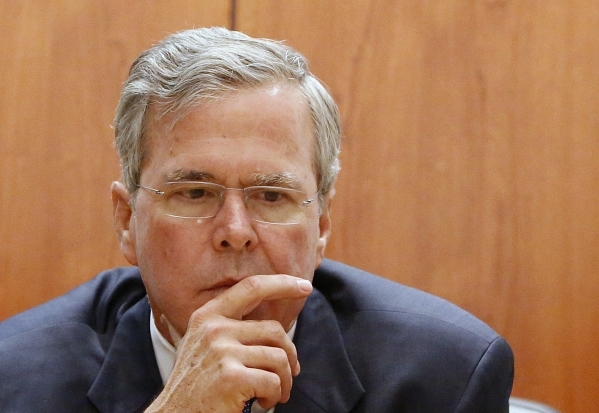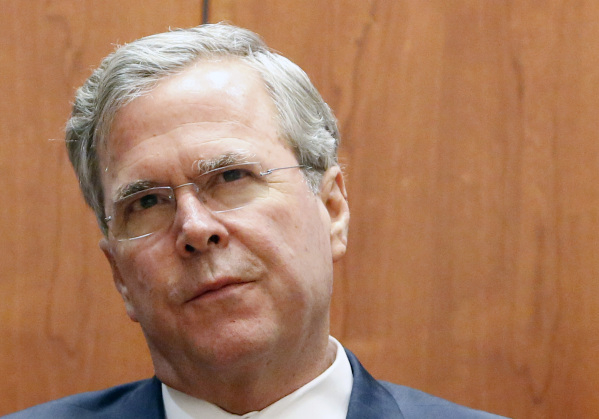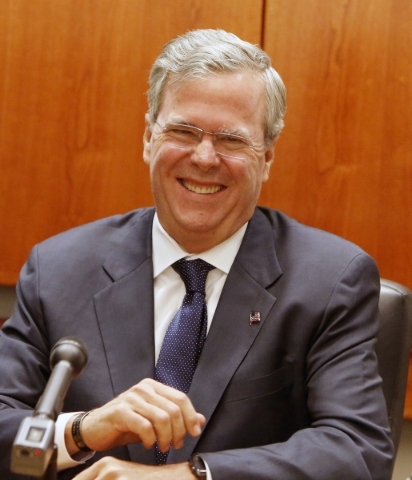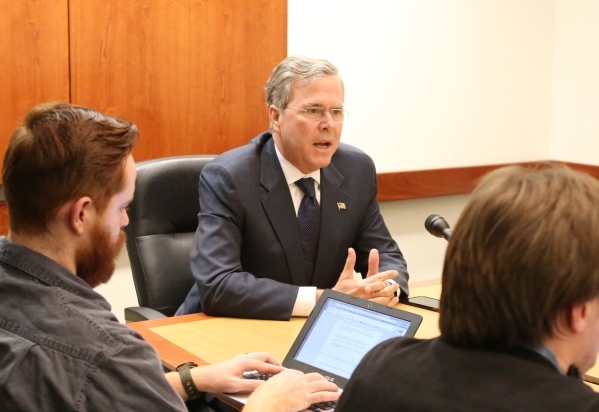 Republican presidential candidate Jeb Bush lashed out Monday at GOP presidential front-runner Donald Trump, accusing the billionaire businessman of using "dog whistle language" to divide the country.
Bush made the comment during a wide-ranging, hourlong visit with the Las Vegas Review-Journal editorial board, where he touched on topics including immigration, education and federal lands management.
He also took a few swipes at President Obama's economic and foreign policy positions, but reserved most of his vitriol for Trump, who holds a 15 percentage point lead over his closest challenger in most national polls.
In using the term "dog whistle" — a reference to coded language that appeals to voters' racial or religious fears — Bush didn't say what Trump comments he was referring to. But in other parts of the interview, he doubled down on his past criticism of Trump's controversial, well-publicized comments about women, Muslims and Arizona Sen. John McCain.
"He's good at what he does; he's a talented politician," Bush said of Trump. "He's not qualified to be president. This country is too great, too important for the world, too important for all of us, to have someone who is not serious in the position of leadership like that.
"And I think the American people will definitely agree with me on that statement and I believe Republican primary voters will as well."
That prediction picked up on another theme Bush has developed in recent weeks: that his campaign is poised to surge as primaries and caucuses draw nearer in early nominating states.
Bush was once a favorite to grab the GOP nomination, but his poll numbers have flagged amid Trump's rise. Still, Bush bragged Monday that his campaign had the best organization in two of those early states — Nevada and New Hampshire.
And in South Carolina, he said, voters have "always been really good to the Bushes."
Speaking of what he would do if elected president, Bush talked about reforming some federal visa regulations, but stopped well short of backing a Trump-proposed ban on Muslim immigrants.
The former Florida governor said he would "restore federalism" by handing some federal land stewardship, education and health care entitlement responsibilities back to the states.
He went on to lay out his plan to slash certain energy subsidies, reform the federal tax code and "give (immigrants) a path to legal status over an extended period of time."
Bush said he supports reexamining mandatory minimum prison sentences imposed on nonviolent drug offenders, a cause Obama has also taken up.
He also signalled approval for decriminalizing marijuana, albeit with state-imposed regulations on the drug's use as a medicine.
Bush balked at offering up support for online gaming and outlawing civil forfeiture — the controversial legal process that allows police to seize citizens' cash and other assets in Nevada and dozens of other states.
But perhaps the issue he seemed least comfortable with was the outcome of Tuesday's Republican presidential debate at the Venetian, the fifth candidate face-off scheduled ahead of primary voters' first visit to the polls.
"It's impossible to predict how these debates play out," Bush said. "Last debate I did fine. It's a performance; it's not a debate per se."
Contact James DeHaven at jdehaven@reviewjournal.com or 702-477-3839. Find him on Twitter: @JamesDeHaven