Jerry Tarkanian honored at Henderson Hyundai event
September 26, 2013 - 3:23 pm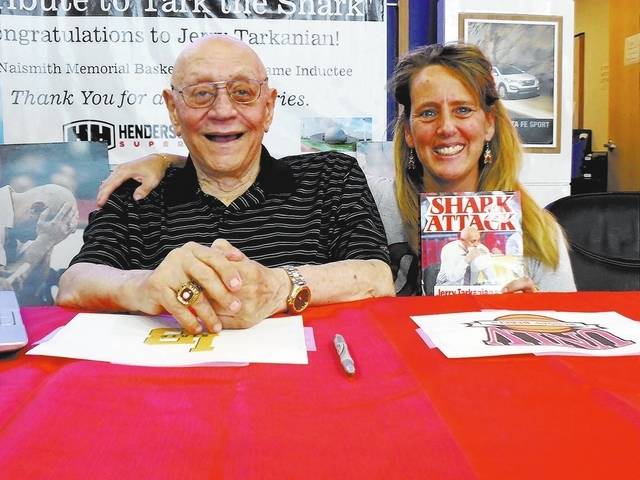 Friends and followers of Jerry Tarkanian visited Henderson Hyundai Sept. 13 to honor the legendary former UNLV basketball coach.
Among the fans who visited Tark the Shark was longtime Las Vegas resident Kimberlee Meyer, a 1987 graduate of the University of Nevada, Las Vegas.
"Seeing Tark is such a thrill," said Meyer, who journeyed from her home state of Illinois to attend UNLV. "He put UNLV on the map, and very few people had even heard of the university before Tark came here in 1975. You simply cannot put a value on what Tark did for this city and UNLV."
Tarkanian recently was voted into the James Naismith Memorial Basketball Hall of Fame in Springfield, Ill.
"It's been 20 years since Tark coached his last game here, and just look at the following he still has," Meyer said. "It's so good to see him finally receive his just due."
"This has been a heartwarming tribute to one of the greatest college basketball coaches of all time," said Henderson Hyundai Internet Director Cole Cloninger.
Henderson Hyundai is at 460 N. Boulder Highway. Further information can be found by calling 702-565-1500 or by visiting www.hendersonhyundai.com.