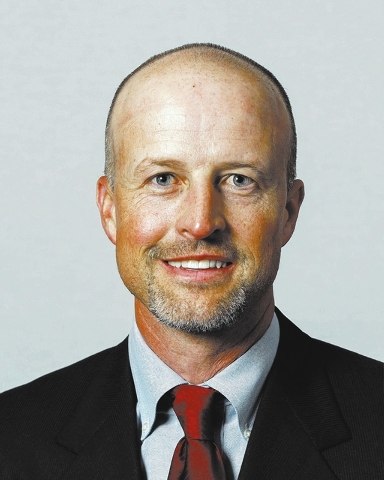 Justin Findlay, executive manager of Findlay Chevrolet, has been nominated for the 2014 Time Dealer of the Year award.
Findlay is one of 57 dealer nominees from across the country who will be honored Jan. 25 at the 97th annual National Automobile Dealers Association Convention &Exposition in New Orleans. The announcement of this year's nominees was made by Jed Hartman, group publisher of Time Inc. News and Business, and Tim Russi, president of auto finance for Ally Financial.
"The dealers nominated for this award are community heroes, as well as economic and civic leaders, who have time and again shown their dedication to making a difference," Russi said. "Ally is pleased to once again be supporting these dealers in their efforts to create vibrant, thriving communities."
In its third year as exclusive sponsor, Ally will recognize dealer nominees and their community efforts by contributing $1,000 to each nominee's charity of choice. Nominees also will be recognized on the website www.allydealerheroes.com, which highlights the philanthropic contributions and achievements of auto dealers across the U.S.
The Time Dealer of the Year award is one of the automobile industry's most prestigious and highly coveted honors. Recipients are among the nation's most successful auto dealers who also demonstrate a long-standing commitment to community service.
Findlay, 39, was chosen to represent the Nevada Franchised Auto Dealers Association for the 45th annual award.
Faculty members from the Ross School of Business at the University of Michigan will select one finalist from each of the four NADA regions and one national Dealer of the Year.
"The most rewarding part of the car business for me has been empowering and encouraging employees to extend their boundaries and achieve personal greatness far beyond what they believed was possible," Findlay said.
"Our organization has been blessed with exceptional expansion over the past 30 years, and we reward our staff by filling new positions by promoting existing employees whenever possible."
A third-generation dealer, Findlay graduated from Valley High School in Las Vegas in 1992 and University of California, San Francisco in 1996, where he earned a degree in business. His family has been selling cars in Las Vegas since 1961, and he said he feels privileged to have been mentored by his father and grandfather.
"We pride ourselves on the reputation we've established within our community," he said.
That reputation extends well beyond the car business, as Findlay is strongly committed to bettering local life. He recently served on the advisory boards for the Boys &Girls Clubs of Henderson and The Smith Center for the Performing Arts.
His work for the Boys &Girls Clubs garnered him a Golden Boy award from the local chapter in 2010, given to the incoming volunteer who had the biggest effect on the group.
"I'm very proud of my contribution to this great organization which provides a safe and positive place for young people to spend time," he said. "Most of the kids are from underprivileged families and wouldn't have a place to go without the Boys &Girls Clubs."
In addition, Findlay's company supports many local activities, including the University of Las Vegas athletics, Las Vegas 51s minor league baseball, Little League and Southern Nevada Soccer Association, as well as the Las Vegas Making Strides Against Breast Cancer walk.
Findlay and his wife, Melissa, have three children.