Las Vegans show support for Bernie Sanders' Our Revolution
August 24, 2016 - 8:18 pm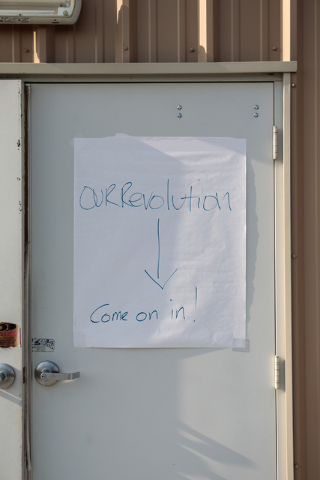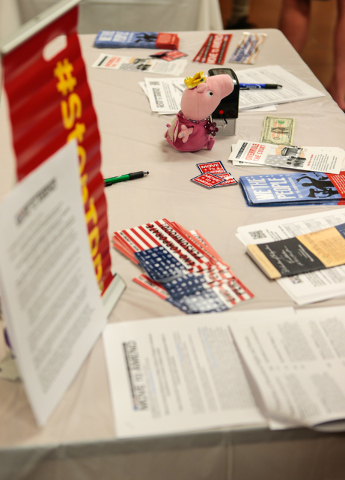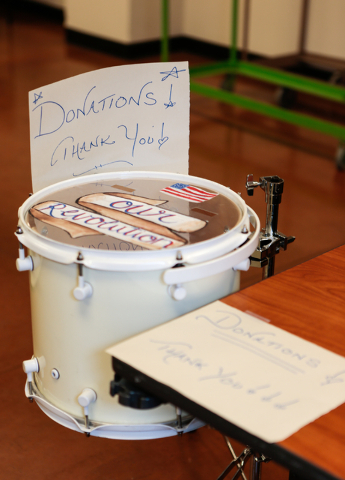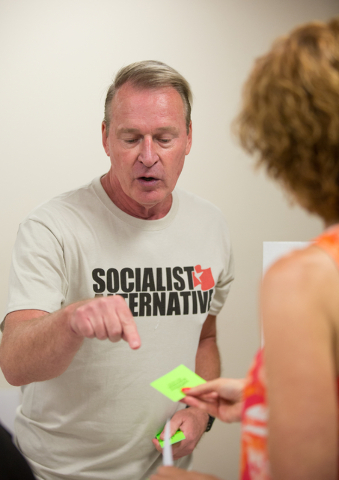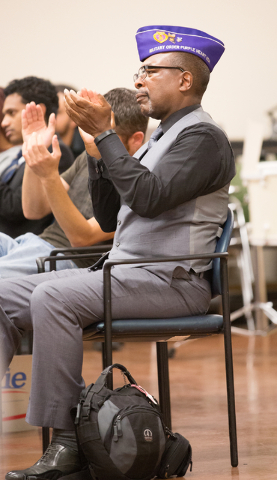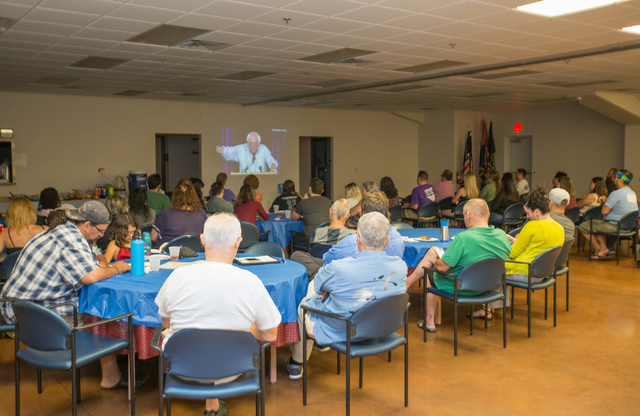 Bernie Sanders wants his political revolution to continue.
So do about 100 people who showed up at a Las Vegas area watch party Wednesday night for the launch of Our Revolution. The new political group is an outgrowth of Sanders' campaign for the Democratic presidential nomination, which he lost to Hillary Clinton.
The independent senator from Vermont launched the group with a live video feed, part of an effort to turn his former campaign's grass-roots support into a force that supports progressive causes that include addressing climate change, universal health care and advancing the minimum wage to $15 an hour.
Our Revolution's impact on Nevada remains to be seen. The group will look at issues and talk to people in the future to stake out long-term plans, said Ana Robles, an organizer at the event.
Sanders thanked his supporters, reminding them they've made accomplishments even though he's not the nominee.
He cited the progressive platform adopted by the Democratic Party and Clinton's push for free public college tuition for students in families making less than $125,000 a year.
"We redefined what the vision and the future of our country should be, and that is no small thing," Sanders said in a live stream from Burlington, Vt., the city where he served as mayor in the 1980s before he became a national figure.
The 501(c)(4) organization has a nonprofit designation that allows it to raise money and advocate for political and social causes, though it legally cannot coordinate with candidates' campaigns.
The fledgling group has seen a flurry of staff departures on the national level, a topic Sanders didn't address. Sanders said he won't be involved in the group directly as a U.S. senator, though it clearly has his blessing. Its executive director, Jeff Weaver, is Sanders' former campaign manager.
Sanders supporters say they're disappointed that Sanders didn't win the nomination but look forward to what the group can do without him in the White House.
"We can take all the disenfranchised people who want a place to go and help them have a voice," said Brad Balon of Las Vegas, a 49-year-old hospital facilities consultant.
"We all know it was bigger than just the presidency," said Jesse Ledford, a 30-year-old, stay-at-home mother from Las Vegas.
After Sanders' speech ended, a video montage played showing a variety of supporters, including Lucy Flores, a former Democratic candidate in the 4th Congressional District.
The local group heard from a variety of activists, candidates and speakers, including Vincent Medina, who spoke on the behalf of the Clark County Green Party, John Piro, the Democratic candidate in Assembly District 4, and Reuben D'Silva, an independent candidate running in the 1st Congressional District.
Contact Ben Botkin at bbotkin@reviewjournal.com or 702-387-2904. Find @BenBotkin on Twitter.