Las Vegas gambler doesn't fit Hollywood's image
February 14, 2016 - 12:18 pm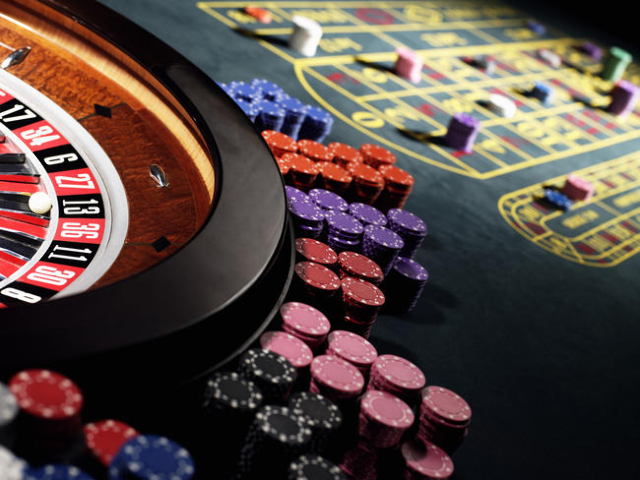 If a Hollywood screenwriter were scripting a tale about compulsive gambling in Las Vegas, he might not give Andrew's story a second thought.
He doesn't fit the type, you know?
Andrew isn't one of those flashy, fast-lane guys. He didn't grow up at the track or in the shadow of the Strip. He didn't exactly have a job that brought him into daily contact with the high-roller action or the beautiful people.
He was, in fact, a heavy equipment operator who spent his days moving tons of refuse at a local landfill. The work paid well and enabled him to provide a comfortable life for his wife and family.
Truth is, Andrew had never gambled before 2002.
"The second time I made a roulette bet, I won $10,000," the 39-year-old said following a recent Tuesday group meeting at the Problem Gambling Center. "I chased it for 13 years. I never placed a bet before I was 23, but when I did, that was it."
Through those years he managed to keep his heavy equipment operator's job. It was everything else in his life that kept slipping away.
He loved automobiles and motorcycles and lost them. He loved his wife and the children, and he watched them leave.
Then there's the money. Lots of it. He blew it all before eventually finding his way to clinical psychologist Rob Hunter's office, where he began to learn he wasn't unlucky, but unwell.
Change didn't come overnight.
"I lived homeless in my vehicle for four months at a time. I did that three times," Andrew recalled. "And I lost multiple vehicles."
He was diagnosed with a brain disorder and was prescribed medication, which helped. But it was the understanding he gained through individual and group therapy with Hunter that gave him a real appreciation for the under-reported fact that compulsive gambling is a treatable disease and not just a trick of some all-knowing wheel of fortune.
That wisdom wasn't gained easily.
"I made good money, but I didn't appreciate it," he said. "I was chasing a high. I got a tremendous high from it, and I chased it. … I threw so much money away — 21 paychecks in a row, 21 weeks in a row. I went week after week after week, you know, from making a lot of money and having a family and living in a household, to living in my vehicle."
Medication wasn't a complete answer. One slip, and he'd slide back into the destructive behavior.
"I'd stop taking my medicine, fall off the rocker, get into gambling, lose it all, go to treatment, get back on my medicine," he recalled. "Meanwhile, I kept my job the whole time. But when I lost my father in August of 2012, that was it for me. I let it all go. I put my family through a lot of misery and pain."
But if you think a family man with a steady job doesn't fit the compulsive gambler type, you'd be wrong. There is no type.
"In a lot of ways he's the quintessential problem gambler," Hunter said. "He's the real deal, a loving family man very involved with youth sports, very devoted to his wife, a very traditional kind of family-values guy with a responsible job. He literally gambled it all away. At no time did he quit loving his family, but every time he went into a casino he was going to walk out with a million dollars in his pocket. It just never quite played out that way."
Today, Andrew continues to work through the compulsive behavior. He clearly cherishes his time with the group, kindred spirits from diverse backgrounds traveling the same path one day at a time.
"I'm back with my family," Andrew volunteered. "We're all together. My wife is my big support, my biggest supporter."
They don't make gambling movies about working guys like Andrew.
Maybe it's time they did.
— John L. Smith's column appears Sunday, Tuesday, Wednesday, Friday and Saturday. Contact him at 702-383-0295, or jsmith@reviewjournal.com. On Twitter: @jlnevadasmith