Las Vegas gun shop's 'Pre-Hillary Sale' ad attracts national media attention
October 18, 2016 - 6:07 pm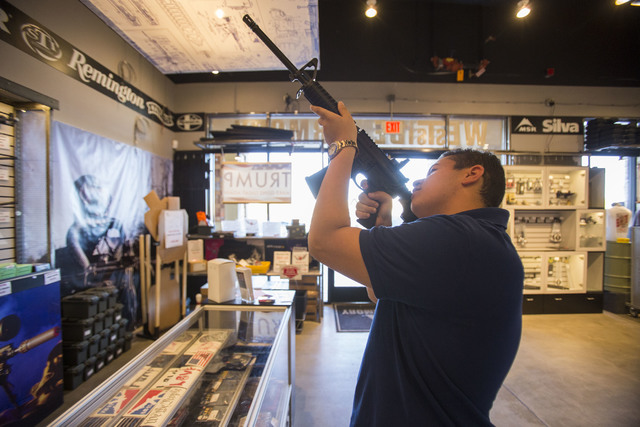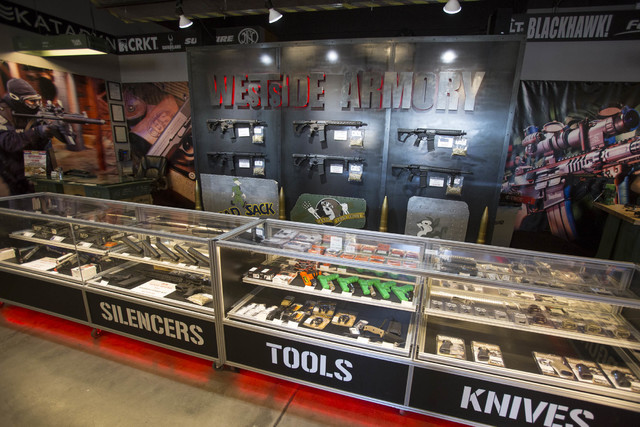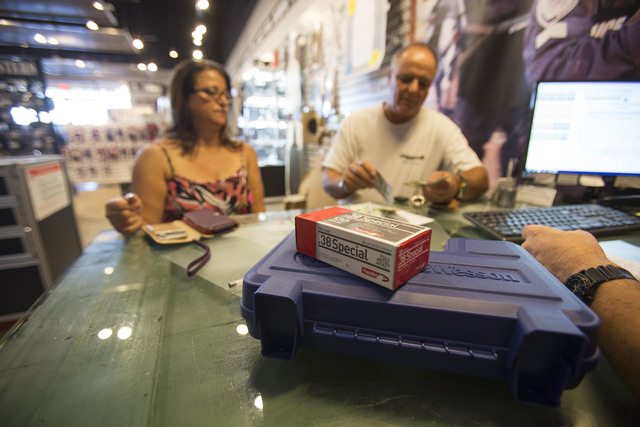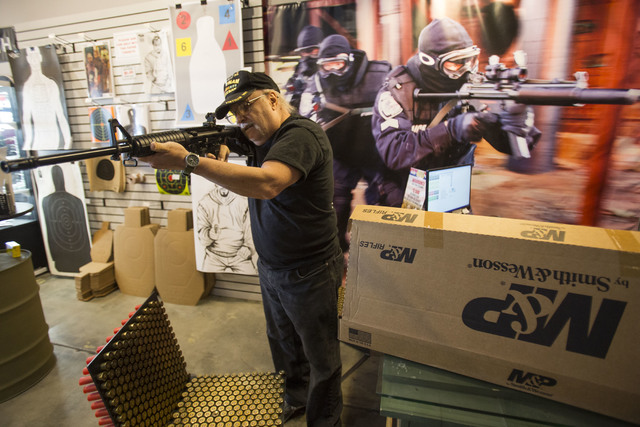 Cameron Hopkins knew his advertisement would turn heads, but he never expected this.
The 60-year-old Henderson resident is in the national spotlight this week after an ad for a "Pre-Hillary Sale" at his Las Vegas gun store ran in Sunday's edition of the Las Vegas Review-Journal.
Since then Hopkins, the ad and the Westside Armory have been the subject of news stories by Fox News, the New York Post and The Washington Post.
And more reporters keep calling.
"This has been insane," Hopkins said Tuesday. "It was a $600 ad. I've been on national TV."
The ad features a black-and-white image of Smith & Wesson's M&P 15 Sport II Semiautomatic Tactical Rifle. Its text warns customers to act fast before the next U.S. president takes office.
"Don't wait!" the ad urges. "Prices will skyrocket after Crooked Hillary gets in."
Hopkins said he expected his ad to spark controversy. It's not something he avoids.
For the last year, he's run an ad for his store in the Review-Journal's Sunday sports section. Earlier this month he advertised "Glocktober," referring to a well-known type of pistol.
Westside Armory, at 7345 S. Durango Drive, Suite 106, has operated in the Rhodes Ranch Town Center since June 2014. The 2,000-square-foot store specializes in selling "semiautomatic, military-style rifles and handguns suitable for personal defense," Hopkins said.
Sluggish gun sales this summer and fall inspired the "Pre-Hillary Sale," Hopkins said.
He expected merchandise to fly off the shelves with the general election approaching and Democratic presidential nominee Hillary Clinton, who has advocated stricter gun control, leading in the polls.
But it wasn't so.
"August was our worst month of the year, and September wasn't much better," Hopkins said. "I'm sitting here with a lot of guns I bought in anticipation of high sales that haven't happened. I decided to take the bull by the horns. I decided to run an ad on what will happen if Hillary wins."
Besides the media attention, Hopkins has seen an uptick in local customer traffic.
More than 70 people shopped at Westside Armory on Monday, Hopkins said. That's a long way from Black Friday numbers, but it's almost double what he saw the previous Monday, Oct. 10. He said sales may not have increased so soon, however.
Hopkins said he plans to vote for Republican presidential nominee Donald Trump, citing several reasons including gun control. But he sees at least one upside if Clinton is elected.
"We know when an anti-gun politician takes office there will be a spike in demand (for guns and ammunition) and prices will go up," he said. "In that regard, Hillary will be a great salesman for the firearms industry."
For now, Hopkins said he will focus on selling his existing surplus. He hasn't determined what ad he'll run in the newspaper next, although he doesn't expect it to make headlines.
"If I try to do something along these same lines again, it won't work," he said. "That's the crazy thing about going viral — it cannot be orchestrated, it just happens."
Contact Michael Scott Davidson at sdavidson@reviewjournal.com or 702-477-3861. Find@davidsonlvrj on Twitter.