Las Vegas immigrants take center stage at Democratic convention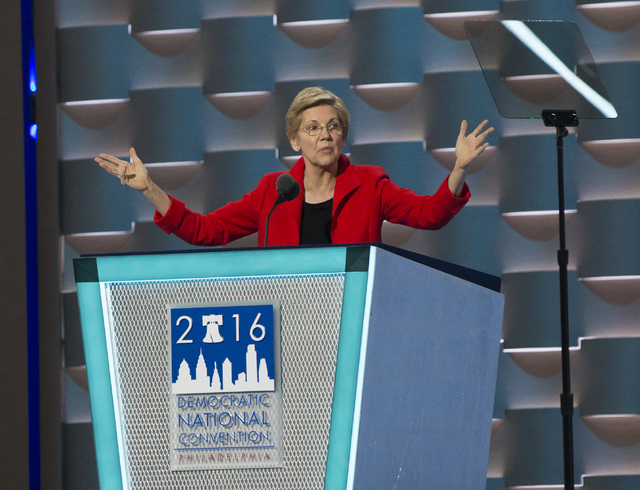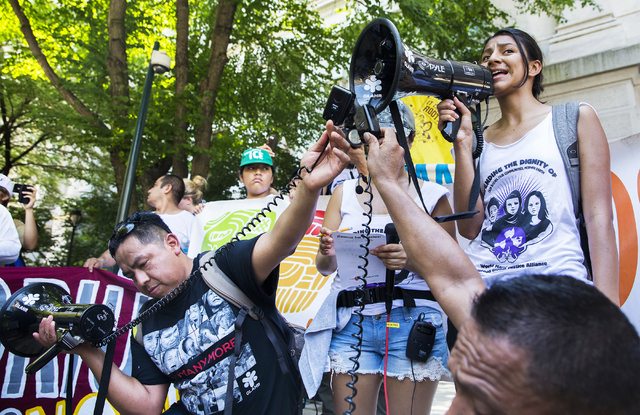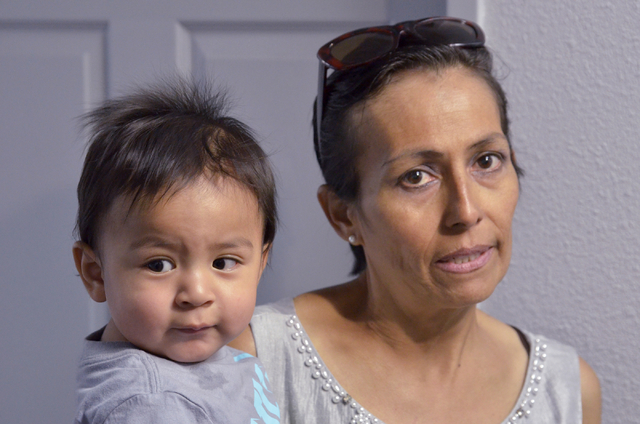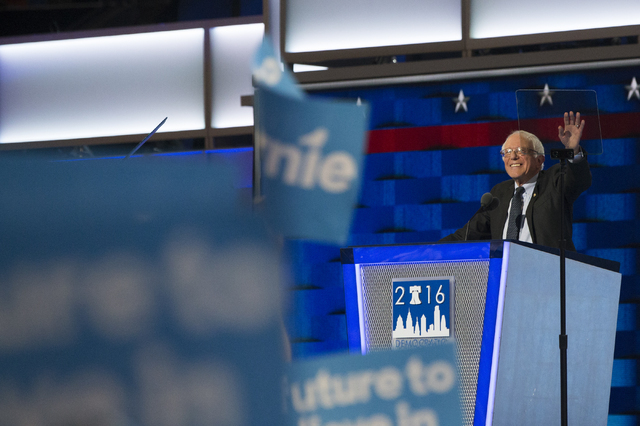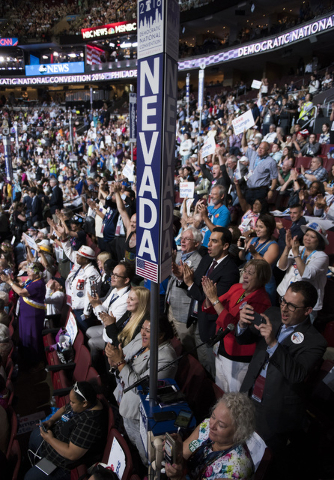 PHILADELPHIA — Immigration reform played a prominent role at the Democratic National Convention on Monday, and Las Vegas immigration reform activists and a young girl were front and center.
Eleven-year-old Karla Ortiz and her mother, Francisca Ortiz, both of Las Vegas, addressed the convention's first-day crowd of cheering delegates. Karla is a U.S. citizen, while her mother is from Mexico and is in the country illegally.
The daughter crossed paths with presidential candidate Hillary Clinton in February. She wept when she told Clinton she was worried that her parents might be deported at any time. Clinton told Karla to let her do the worrying. The videotaped exchange became a campaign ad for Clinton.
"My parents came here looking for a better life," Ortiz told the audience Monday, saying they were looking for "the American dream."
She said she wants to lead a normal life without worrying about her parents being forced to leave the United States.
"Hillary Clinton told me that she would do everything she could to help us," Karla said. "She told me that I didn't have to do the worrying because she would do the worrying for me and all of us."
The girl added, "She wants me to have the worries of an 11-year-old, not the weight of the world on my shoulders."
The crowd cheered loudly as she told them her career aspirations: "I want to grow up to be a lawyer so I can help other families like us."
The daughter and mother both spoke in Spanish at times, wrapping up when Francisca Ortiz said, "Hillary Clinton for president."
The two were followed by Astrid Silva, 28, an immigration reform advocate from Las Vegas.
At age 4, Silva said, she climbed into a raft and crossed the border, entering the U.S. with her mother. Her father worked as a landscaper; her mom stayed at home.
"My family believed so deeply in the promise of this country that we risked everything for the American dream," she said.
Silva is organizing director for PLAN Action, the political arm of the Progressive Leadership Alliance of Nevada, and gained national recognition for her advocacy efforts well before the convention. She received a work permit through President Barack Obama's Deferred Action for Childhood Arrivals immigration program, aka DACA.
In 2014, Obama highlighted Silva as an example of someone who can benefit from reforms in a speech he gave at Del Sol High School in Las Vegas. At the time, the president signed executive orders for immigration reform aimed at keeping families together.
In comparison, speakers at the Republican National Convention last week in Cleveland included immigration activists who lost family members to crimes committed by immigrants who are in the country illegally.
In an interview with reporters, Clinton's senior policy adviser, Jake Sullivan, drew a contrast between Clinton and Republican presidential nominee Donald Trump. Sullivan said most attention has been on Trump's goal of building a wall along the border with Mexico, but less on his statements about deporting all immigrants in the country illegally. That would require a deportation force of thousands who would deport an estimated 11 million to 12 million immigrants who are in the country illegally, he said.
Clinton supports comprehensive immigration reform with a pathway to citizenship. Sullivan said Clinton's proposal "lies right in the heart of common sense, compassion and the foundation for strong economic growth."
The families of Astrid and the Ortizes gathered in Las Vegas at the Culinary Local 226 office to watch the speeches on television.
Silva's mother, Barbara, nodded along as her daughter recounted their journey to America and growing up as a worker who was in the country illegally.
Barbara Silva, a 53-year-old immigrant from Veracruz, Mexico, who is in the country illegally, said hearing their story told to millions of people watching was an emotional experience.
"I'm so very, very proud of her," Barbara Silva said of Astrid afterward. "She's my hero."
She said her daughter is fighting for the 11 million immigrants who are living in America illegally.
Barbara Silva said she and her husband, Caesar, 56, work and pay taxes and that people like them shouldn't have to fear deportation.
Barbara recalled a time when Astrid was in middle school and was supposed to visit Washington, D.C., with classmates. Because of their status of being in the country illegally, the Silvas knew Astrid going could be risky. So her father told her they couldn't afford it, Barbara Silva said.
While Barbara Silva said Astrid cried at the time, her daughter looks back now with understanding, and knows that they were just trying to protect her.
Contact Ben Botkin at bbotkin@reviewjournal.com. Find @BenBotkin1 on Twitter. Contact Colton Lochhead at clochhead@reviewjournal.com or 702-383-4638. Find @coltonlochhead on Twitter.