LAS VEGAS JUSTICE OF THE PEACE DEPARTMENT 14
October 16, 2010 - 11:00 pm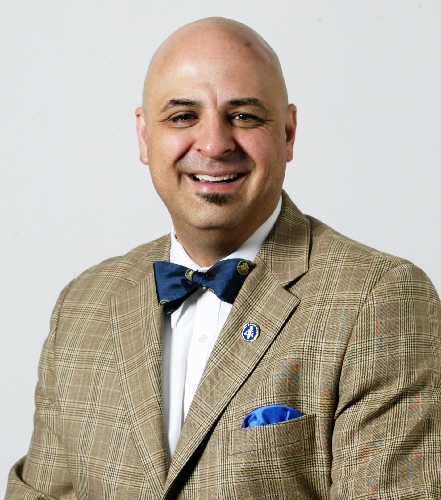 Two veteran prosecutors are vying to become the newest Las Vegas Justice of the Peace.
Chief Deputy District Attorney Bernie Zadrowski and Deputy Attorney General Conrad Hafen both say they have the experience needed to run Las Vegas Justice Court Department 14, the latest addition to one of the busiest courts in the nation.
Zadrowski, who runs the bad check unit for the district attorney's office, said he has spent almost every day of the past 14 years in justice court. That experience has given him the ability to recognize the "value of a case," allowing him to quickly decide how cases should be resolved with appropriate punishment, he said.
"You need somebody who can size up a case quickly and come to the right conclusion," said Zadrowski, who lost justice of the peace bids in 2004 and 2006.
He serves on the state's Commission on Judicial Discipline and has been an instructor at the College of Southern Nevada for a dozen years.
Zadrowski also is the former chairman of the Clark County Republican Party, a title he distances himself from when it comes to this nonpartisan race.
Zadrowski and Hafen agree that the justice court should have specialty courts that focus on specific types of cases, such as domestic violence and drunken driving.
Judges become experts in specialty courts, enabling them to more quickly evaluate and resolve cases, they said.
Hafen has spent 17 of his 21 years in law as a prosecutor, including 10 years with the Humboldt County district attorney's office and the past seven years with the Nevada attorney general's office.
He lost a race for district judge in 2006.
Hafen said he would schedule preliminary hearings in criminal cases in the afternoons instead of mornings, where they usually get delayed for hours while other court matters are handled.
He emphasized that he has refused to accept campaign donations from lawyers to avoid any thought that he favored one lawyer over another because of money.
"When people come before me … they'll know my decision is based on the law and is a fair and just resolution," Hafen said.
Contact reporter Brian Haynes at bhaynes@reviewjournal.com or 702-383-0281.
2010 GENERAL ELECTION VOTER GUIDE
JUSTICE OF THE PEACE DUTIES
Justices of the peace are responsible for setting bail and handling preliminary hearings and initial arraignments for felony cases before the cases proceed to District Court. Justices also oversee misdemeanor and small-claims civil cases to their completion. Justices of the peace in Las Vegas serve six-year terms and are paid $153,449 a year. Justices in Searchlight serve six-year terms and are paid $61,380 a year. The judgeships are nonpartisan offices.