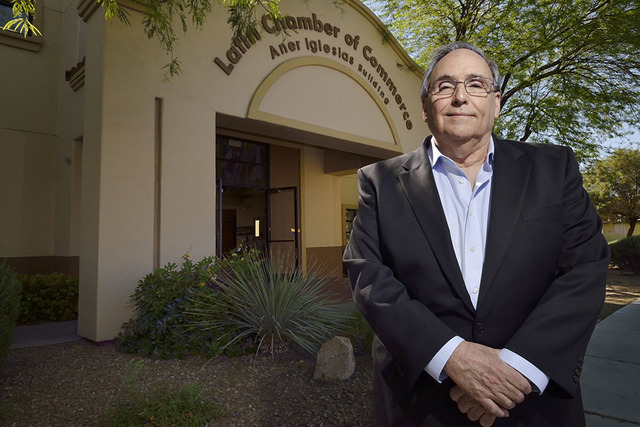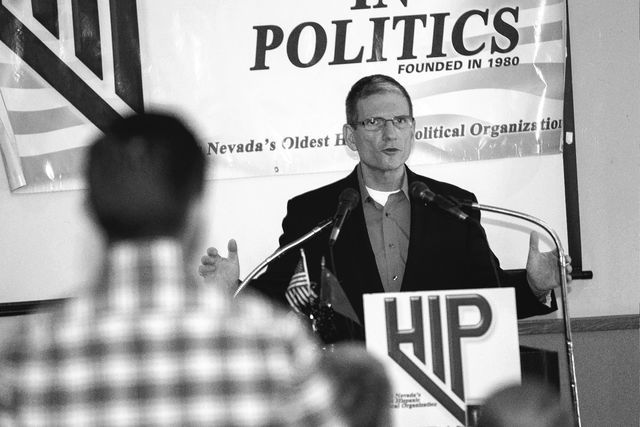 A well-known Latino in Southern Nevada has switched his allegiance in the state's U.S. Senate race and now supports U.S. Rep. Joe Heck.
Otto Merida, who founded the Las Vegas Latin Chamber of Commerce in the late 1970s, announced Monday he's endorsing Heck, the Republican candidate in the race. Merida previously had supported Catherine Cortez Masto, a former Nevada attorney general and the Democratic candidate.
In his statement, Merida cited a quarterly report from the Commerce Department that shows poor economic growth. The U.S. economy expanded at a 1.2 percent annual rate in the second quarter after growing just 0.8 percent the first three months of the year, the Associated Press reported. Business investments have dropped for the third straight quarter from April through June.
"It is clear we need to change our fiscal policies in Washington, D.C., or else the country and Nevada will slip back into recession," he said in a statement. "As someone who owned and ran a small business, Dr. Heck understands what it takes to create jobs.
Heck and Cortez Masto are running for the open seat of Senate Minority Leader Harry Reid, a Democrat.
"We need a candidate who is going to support real economic growth for the Latino community in Nevada," Merida continued. "We need to be serious about tackling spending in Washington if we want our economic comeback in Nevada to continue."
Heck, a medical doctor, ran a medical consulting and training business before entering Congress.
In a statement, Heck spokesman Brian Baluta said Merida, for more than 40 years, "has been a powerful voice for Latinos and Southern Nevada's entire economy. Dr. Heck is proud to have him as a partner because Mr. Merida knows that together we can build a stronger Nevada."
Cortez Masto spokesman Zach Hudson said: "Catherine Cortez Masto is proud of all her supporters in the Latino community who recognize that as Nevada's next Senator, she will work with both parties to solve problems like passing comprehensive immigration reform. In contrast, Congressman Heck has voted to defund DACA and tear immigrant families apart, called for the repeal of birthright citizenship, and supports Donald Trump for President."
DACA is an acronym for the Obama administration's Deferred Action for Childhood Arrivals program, which affects immigrants who were brought to the U.S. illegally as children.
Heck previously has said birthright citizenship should be part of the discussion about immigration, which also includes border security and e-verify, but been noncommittal about whether it should change.
Baluta said: "In the same breath, the Cortez Masto campaign talks about bipartisanship and retreats behind partisan talking points. Nevadans are tired of it."
The Associated Press contributed to this report. Contact Ben Botkin at bbotkin@reviewjournal.com. Find @BenBotkin1 on Twitter.