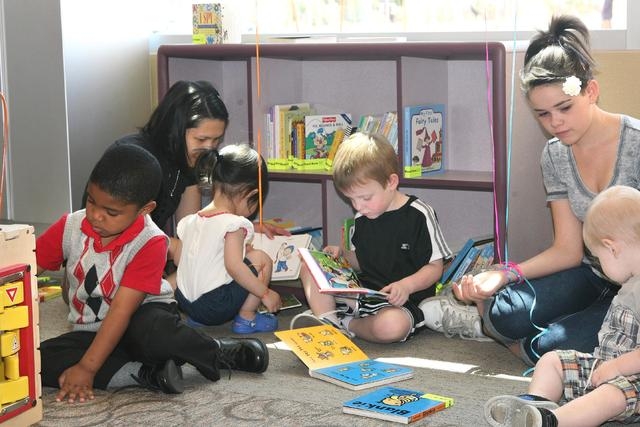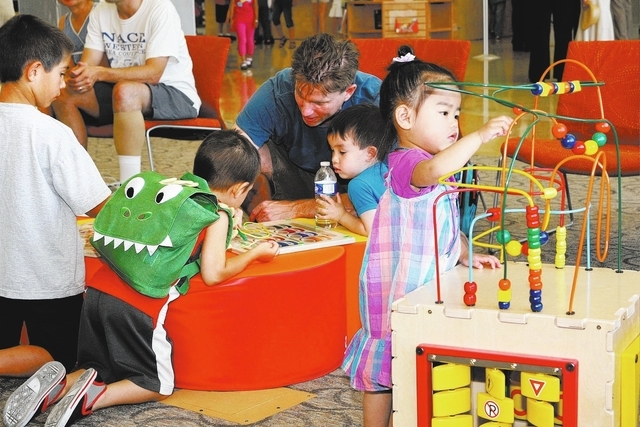 Parents and children will soon have the opportunity to spend more quality time together at the Windmill Library, 7060 W. Windmill Lane.
The library plans to offer a series of five Family Place Parent-Child Workshops for children 1 to 5 from 11 a.m. to 12:30 p.m. starting Jan. 10.
According to youth services coordinator Mary Nelson Brown, the series will include an orientation and workshops on speech, hearing and language; child development; nutrition; and music, play and health.
"It's an opportunity for parents to come together with their kids and have an unstructured play environment," Nelson Brown said. "We provide all the materials and toys that are developmentally appropriate for preschool ages."
In addition to toys and books, the library is set to provide community experts to answer parents' questions and concerns.
"For example, if a parent has a toddler who is a picky eater, there will be a person during the nutritional workshop who can offer advice," Nelson Brown said, "but the resource professionals are not doing an actual presentation.
"It's an opportunity for the parents to be here with their child and learn about the resources the library has to offer and other agencies in the community that serve young children."
According to Nelson Brown, the program is part of a Family Place Libraries grant started in the late 1990s.
The Institute of Museum and Library Services issued the grant to the Middle Country Public Library in New York, which has offered grant partnerships to more than 300 libraries since the implementation.
Nelson Brown said the staff from Middle Country Public Library visited the Las Vegas-Clark County Library District when it was implementing a new checkout system.
"We just got to talking, and they were interested in bringing the grant programs to our library district and becoming partners," she said. "There's quite a few partners in California, New York and Pennsylvania, but we're the first in the state of Nevada."
The network is an extension of the library district's early literacy story time program, according to Nelson Brown.
"We're trying to build a parenting collection within the children's section so that parents that are there for story time have easy access to books and materials on parenting," Nelson Brown said. "We're also trying to build on our toy and manipulative toy collection because we know that children really learn through play."
Spring Valley resident Marcie Hodgeson said the workshops should be a good resource for new parents.
"As a new parent, you sometimes have no idea where to start when it comes to nutrition or learning to talk," Hodgeson said. "It will be nice for them to have all the resources and answers under one roof. It can also help remind or correct parents who have already had kids before."
The library district plans to implement the workshop series in January at the Las Vegas Library, 833 Las Vegas Blvd. North; in February at the Clark County Library, 1401 E. Flamingo Road; and in March at the Whitney Library, 5175 E. Tropicana Ave.
"It really builds on what we're trying to do to get kids school-ready," Nelson Brown said. "We're trying to help develop their skills, and we know that play is one of the ways to do that."
Parents are encouraged to register for the workshops. For more information, visit lvccld.org/events.
Contact Southwest/Spring Valley View reporter Caitlyn Belcher at cbelcher@viewnews.com or 702-383-0403.