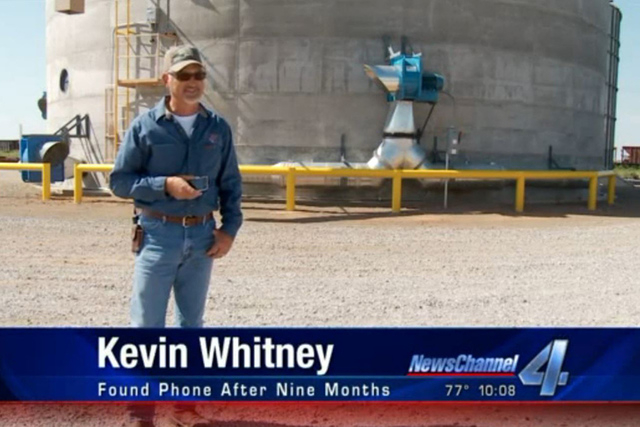 Losing a cellphone full of sentimental pictures can be devastating, but what are the chances it's found halfway around the world nine months later?
Probably pretty slim, but that's what happened to an Oklahoma man.
According to KFOR, Kevin Whitney lost his iPhone while at work last October and thought that was the last he'd ever see of it.
The phone fell out of Whitney's shirt pocket into a bin of 280,000 pounds of grain, which made it's way to Japan over nine months, and into the hands of a complete stranger who contacted Whitney and mailed it back to him.
"It's crazy, I can't believe it," Whitney said. "What really shocked me about it all when I first got the phone call was what a small world it is. There are a lot of meaningful pictures on it so we're really glad to get the phone back."
Follow the RJ on Twitter: @reviewjournal