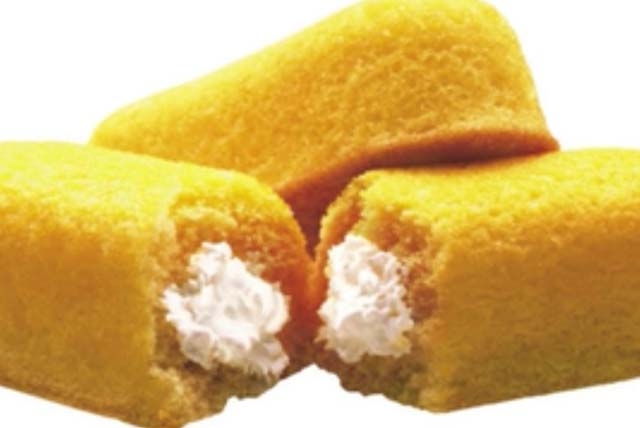 Write about foreign affairs and readers fall asleep. But punch out a few hundred words on the great American Twinkie and watch the snacking crowd go wild.
Wednesday's column on the fate of the beloved processed snack food has generated no shortage of responses from lovers of the Twinkie and haters of organized labor.
One letter caught my attention.
Enjoy.
"Great column on the greatest confection in the history of diabetes. But you forgot one of the Twinkie's most enduring quality … as a comedy prop for gross lunchtime quips!
"Placed equidistant on the forehead and moved in alternating motions of forward and backwards: 'Hey Becky! Wanna touch my antenna?'
OR
"Place one Twinkie below right nostril while pinching the left with forefinger: "Check it out Jimmy! Now that's what I call a booger!"
"OR (my personal favorite)
"Place one Twinkie directly below anal area and squat: "Sorry Mom! I forgot to chew it before swallowing it!"
"No wonder the Sisters of the Holy Cross beat my ass more often than they attended Mass at St. Anne's."
The name was withheld, apparently out of fear of retaliation from some Catholic sisters who possess long wooden pointers and even longer memories.