Man opens fire on students at New Orleans bus stop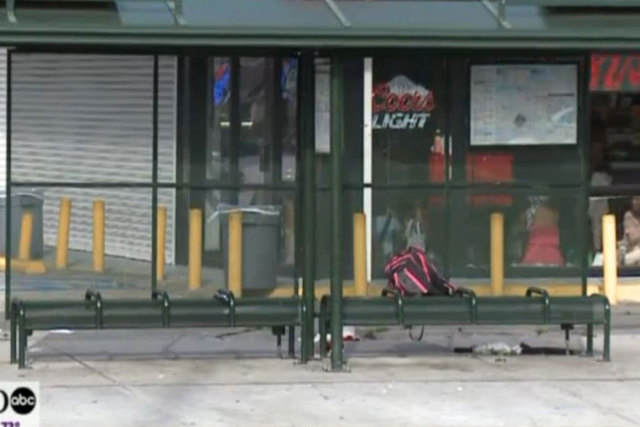 Gunshots rang out in New Orleans Monday afternoon and minutes later, three teenagers and a 27-year-old suspect were on the way to the hospital.
Members of the New Orleans Police Department Street Gang Unit, who happened to be in the area, responded quickly, apprehending suspect Samuel Ash after a car chase.
The NOPD says Ash ordered a shrimp plate from Cajun Seafood, put it in his car and then opened fire on the nearby bus stop. He raced off in a white Hyundai SUV, eventually crashing into a building.
NOPD confirmed the victims were ages 14, 16 and 17 and were wearing school uniforms.
"All 3 have gunshot wounds," Commander Ronnie Stevens of the Sixth District said. "At this point we believe just one has multiple gunshot wounds."
WGNO spoke with a Good Samaritan who didn't want to be identified said she witnessed the chaos and pulled over to help.
"We watched the shooter get in his car, fly down Broad toward Tulane, and the cops were on him, immediately," she said.
The woman, who was waiting for the crime tape to be removed so that she could get to her car, added, "The boy who had been shot was on the ground in front of the bus stop on Washington. I offered my sweater as a tourniquet, but they didn't want to move him so I just stood there, called 911 and waited for the ambulances to show."
Stevens confirmed that the victims were two males and one female. He said one of the males was taken from the scene in critical condition; the other two victims were listed as stable.
About 90 minutes after the incident, a teacher who was waiting for a bus at the same bus stop where the incident occurred said he was shocked that no one had cleaned up the pool of blood on the ground.
"It's jarring but it's normal, and that's even more jarring," he said.