Man slices watermelon at the cost of backyard table — VIDEO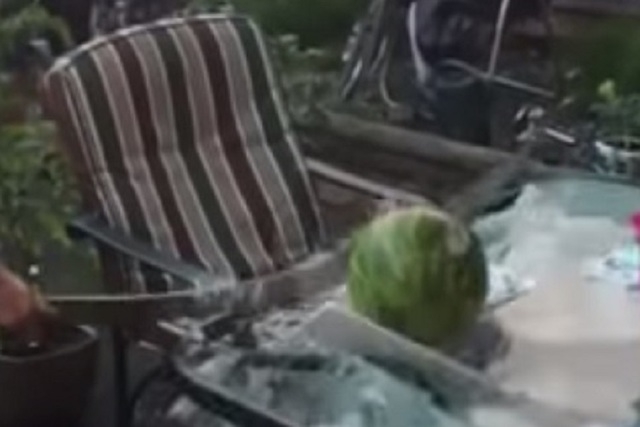 Prepare youselves for a perfect example of what happens when you fail to plan ahead.
Giant sword? Check. Ripe watermelon? Check. Useless cutting board atop a glass table? Check. Group of people not realizing what's about to go wrong? Quadruple check.
Our main subject, identified on YouTube as Ali, brandishes a sword and sets his sights on the watermelon. After a few practice swings, he goes for it. It's a good swing with proper follow through … right into the table.
Will they ever eat the watermelon? The world may never know.
Check it out below.
Contact Ron Paul Gavino at rgavino@reviewjournal.com. Find him on Twitter: @rp_gavino.