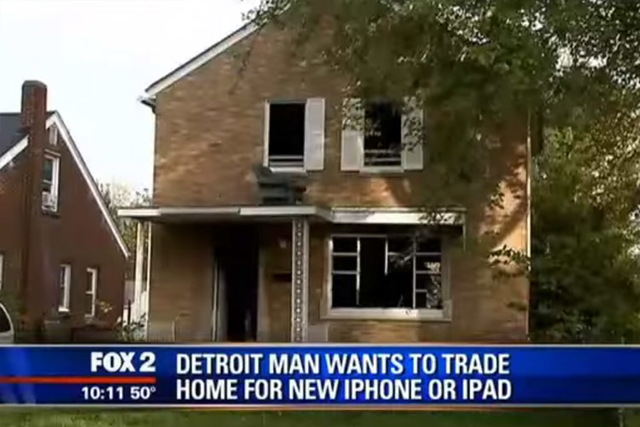 Every time the latest edition of the iPhone is released, a frenzy ensues and tech enthusiasts wait in lines and spend loads of money on the best new gadgets. But one man tried to barter his old, decrepit house in Detroit for the iPhone 6.
The owner, a man who lives in Austria and has never lived in Detroit, thought he could turn a quick profit by renting out the house, but when the deal turned sour, so did his real estate plan.
"The owner has dropped the asking price on a three-bedroom home in east Detroit from $5,000 to a new iPhone 6 as the owner is desperate to sell ahead of the area's tax auction season where 'thousands' of homes near foreclosure will flood the market," a real estate broker told ABC News.
"The windows are broken and there is no front door," ABC News reports.
The man bought the house for $41,000 in 2010, but didn't know the person he bought it from had only purchased the place for $10,500 just weeks prior.
Contact Ashley Casper at acasper@reviewjournal.com. Find her on Twitter: @TheCasperA